You may have heard the term, Use Fonts Wisely often enough but still unsure of what it means. Choosing fonts to use for your online presence can be exciting, with all the options available. However, not all fonts were made the same, some work better online more than the others.
Here's Penji's list of 25 of the best fonts for online and how you can use them. Plus, we included links for easy download.
For Your Website
Easy to read fonts are a must for websites as you need to get your message across as clearly as possible. Also, not forgetting about what will make your overall design look good and appealing. Below are a few of the best fonts for online that you can use for your websites.
1. Arvo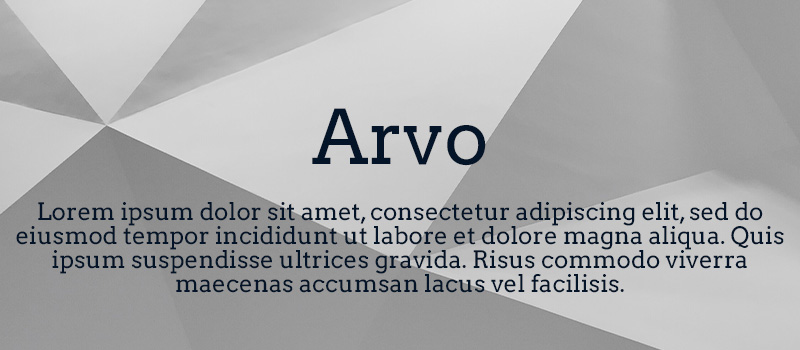 A geometric inspired font, Arvo falls under the slab-serif typeface family. Designed by Anton Koovit, it works well with websites and even on print. It offers the best readability and will look good paired with a sans serif body font.
2. Lato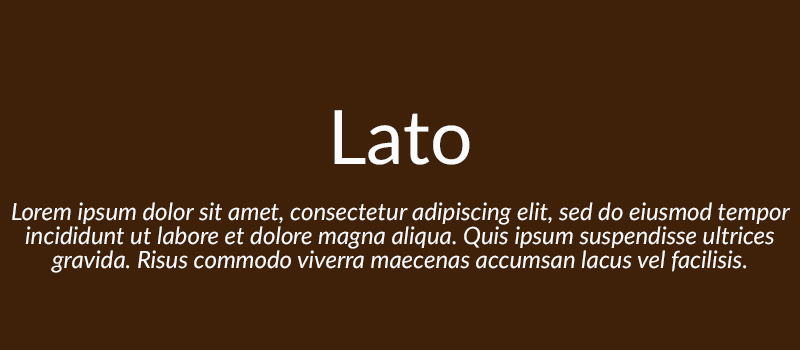 With over 4 million downloads, Lato is a popular font for use on websites. It works well whether in large or small texts with its sleek, modern, and semi-futuristic appeal. The font was created by Polish designer Łukasz Dziedzic who says the name Lato means Summer in Poland.
3. Abel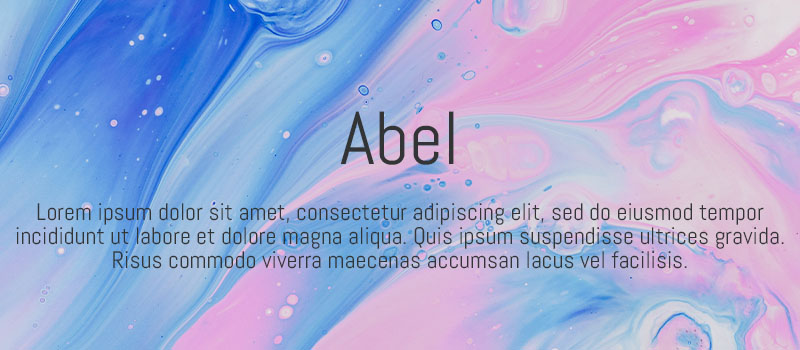 A modern spin on the condensed flat-sided sans serif, Abel was designed specifically for newspapers and posters. The angular strokes and spiky stems add to its uniqueness making it a good alternative to default fonts. Designed by MADType and is free for both personal and commercial uses.
4. Montserrat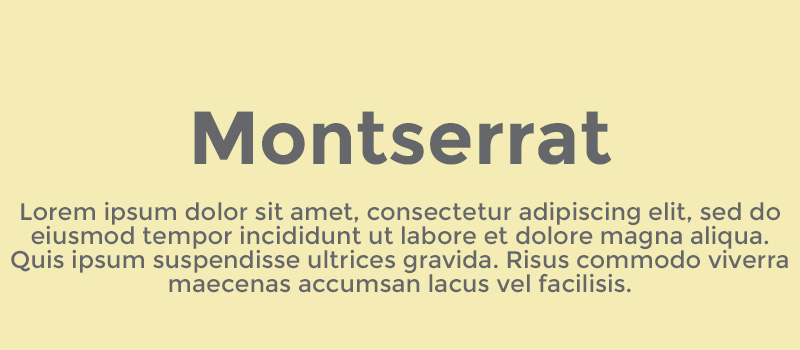 Taking the posters and signs in Buenos Aires as inspiration, Montserrat was created. Julieta Ulanovsky designed it in an attempt to rescue the beauty of urban typography in the early twentieth century. It is a sans serif typeface that's friendly yet looks professional.
5. Minion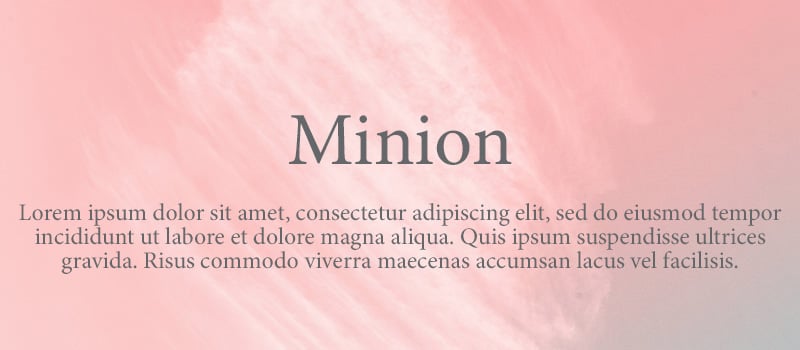 An old-school design, Minion adds that classic feel to your website copy. It is versatile and can be used for many other online projects. Designed by Robert Slimbach, this font has high readability on all digital devices.
Related Post: Fonts 101: A Helpful Guide for Your Business Branding
For Your Social Media
Social media gets heavy traffic so you need fonts that make your posts stand out. Here are fonts for online that will ramp up your Facebook or Instagram posts.
6. Anton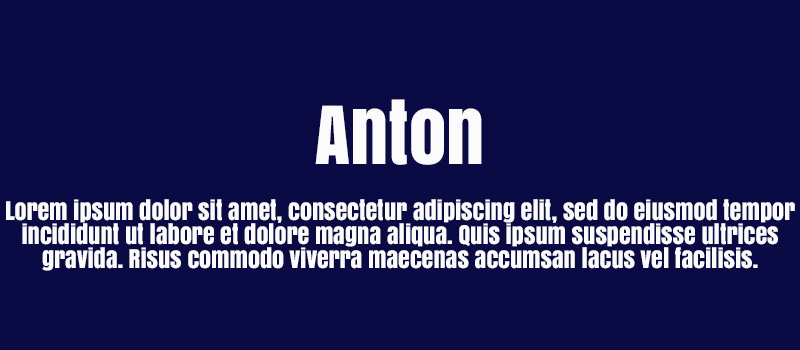 Commonly used in traditional advertising, Anton was tweaked to make it work as a webfont. It is a sans serif typeface that will make your social media banners stand out. The font was designed by Vernon Adams.
7. Lora
Ideal for use on social media copy, Lora has its roots in calligraphy. It would also look good on screen, print, and many other uses. Designed by Cyreal, the font has contemporary and artsy feels, perfect for Instagram or Pinterest.
8. Andika New Basic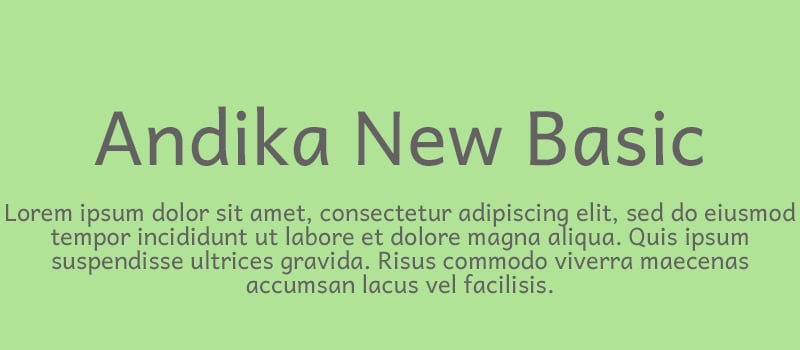 Suitable for headlines and titles on your social media graphics, Andika New Basic is a good font to add to your collection.
9. Ocean Six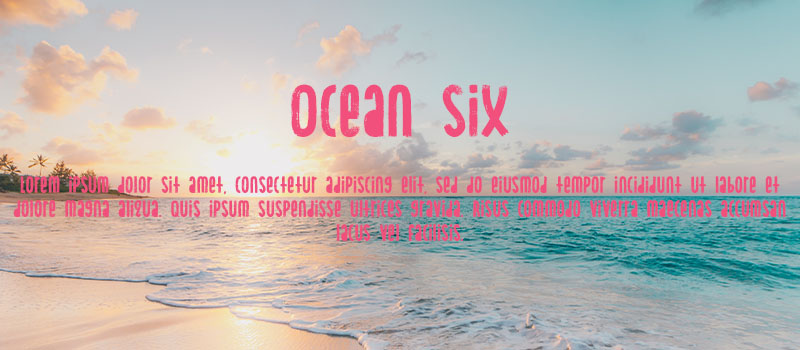 With that hand drawn look, Ocean Six is ideal for fun and light social media posts. Use it on your banners, headlines, titles, and everywhere else. This font from Drifter Studio is unique, eye-catching, and has that touch of vintage.
10. Tahu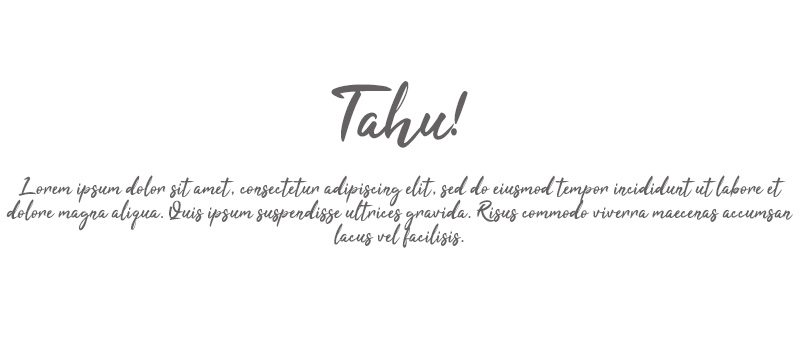 A modern script font that you can use for your social media graphics, Tahu is a versatile font. You can also use it for logos, ads, and on your print designs. Rizal Khurasan from Indonesia is the designer of this font that will work well when paired with any serif or sans serif font.
For Your Email
When creating email campaigns, you need to carefully plan the fonts you're going to use as not all will work well in an email. If Arial or Verdana isn't your cup of tea, here are excellent alternatives:
11. Oswald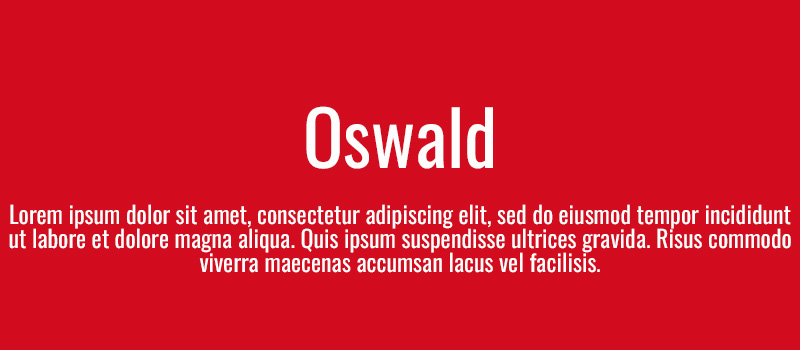 An optimized version of the Alternate Gothic sans serif typefaces, Oswald provides easy readability on any type of digital devices. Designed by Vernon Adams to fit the pixel grid of standard digital screens.
12. Raleway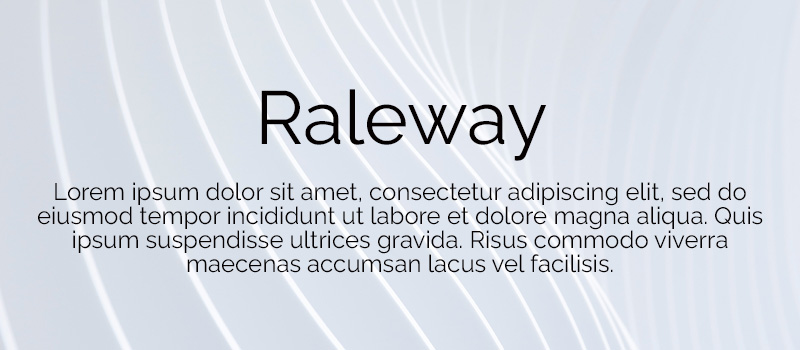 Sleek, elegant, and simple, Raleway gives style and character to your emails, web copy, and many other designs. Originally designed by Matt McInerney, the font has gone through different improvements to what it looks today.
13. Dosis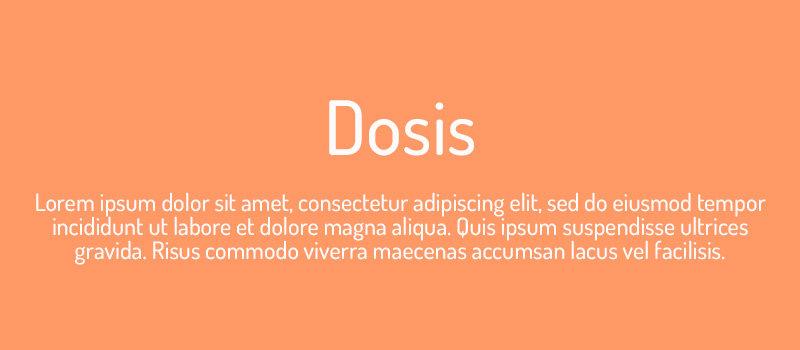 A monoline sans serif typeface, Dosis has simple and rounded features that offer high-legibility. It comes in a variety of weights and styles and supports 88 latin languages. Dosis is designed by Impallari Type.
14. PT Sans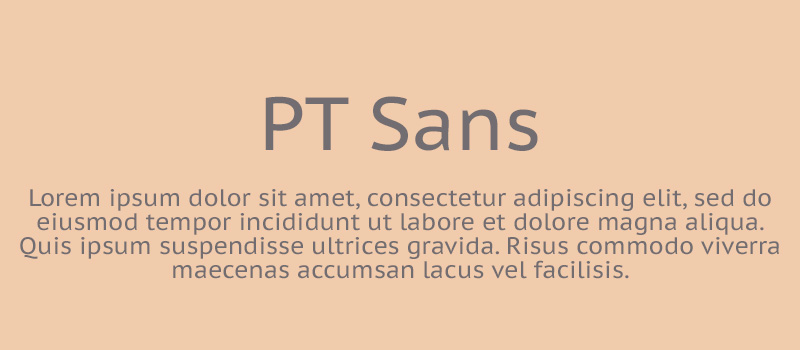 Created for universal use, PT Sans is versatility at its finest. You can use it on almost anything you need a high legible font for. It has eight styles including bold, Italics, and narrow. It has hints of both traditional and modern so feel free to use it on any of your projects.
15. Source Sans Pro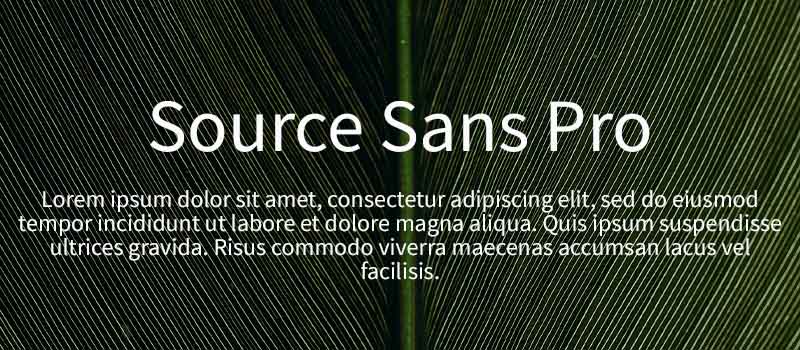 Designed by Paul D. Hunt, Source Sans Pro is the first of Adobe's open source typeface family. For highly professional looking copy and texts, this font is your best bet. It will look good on emails, books, UI interfaces, and many others.
Related Post: Best Fonts for Logos That Won't Make Your Brand Look Cheap
For Your Videos
Choosing fonts for online videos needs careful attention. Unlike prints or websites, videos are fast and visible only for a few seconds. Make sure they're easy to read without compromising appeal. Here are the best free fonts for videos:
16. Nixie One
Simple, minimalistic, yet fun and friendly, this is Nixie One font. Designer Jovanny Lemonad described it as a strange yet tasty mixture of chicken and pineapple. A perfect blend of neon signs and typewriter fonts.
17. Loved by the King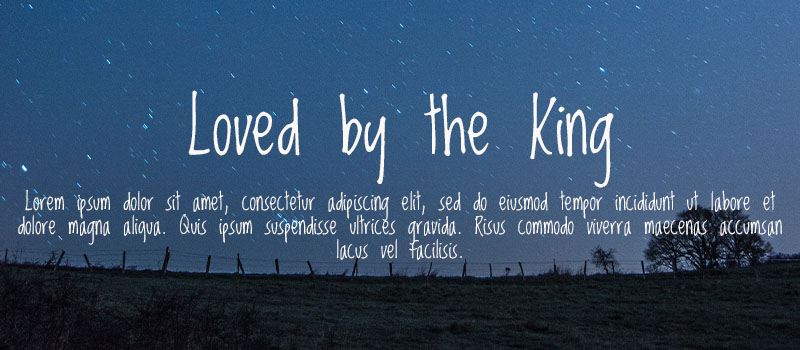 If your video tells a story, a handwritten, light font such as Loved by the King is what you need. It is tall and thin and has that rustic appeal that's ideal for videos, social media graphics, and many other uses. This font is designed by Kimberly Geswein.
18. Quicksand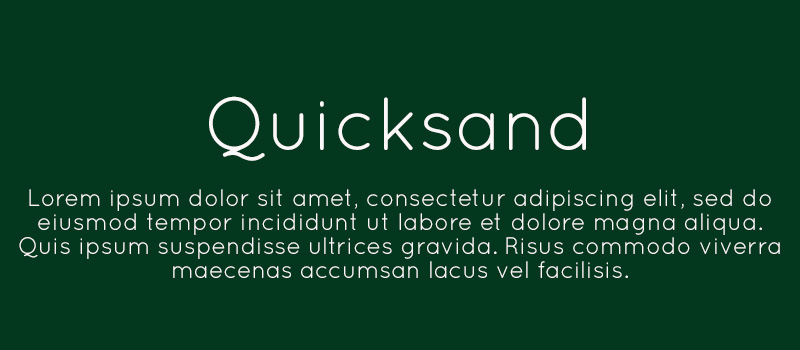 Designer Andrew Paglinawan created the Quicksand font mainly for display uses. This font looks great on videos and images, whether large or small. Using geometric shapes as its foundation, this typeface has rounded terminals that add to its uniqueness.
19. Bebas Neue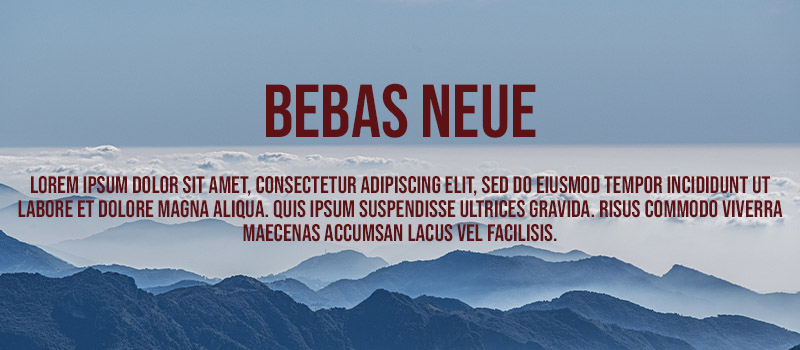 Another font under the display family, Bebas Neue is ideal for videos and images. You can also use it for a variety of other uses such as captions, titles, and many others. Designer Ryoichi Tsunekawa lets everyone use it for both personal and commercial uses.
20. Cutive Mono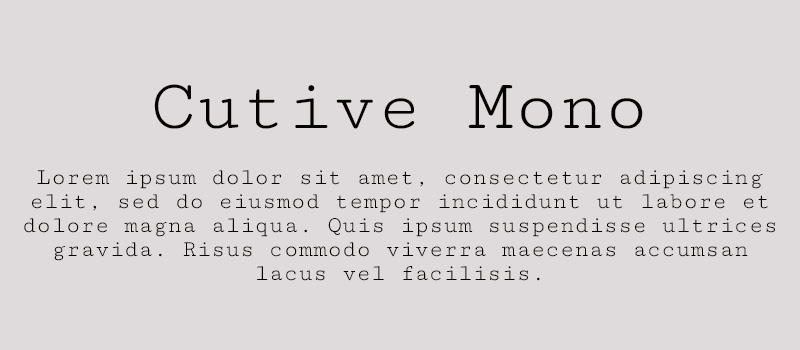 If you want to simulate typing your texts on your videos, Cutive Mono is an excellent font. Designer Vernon Adams based this on the classic typewriter fonts to give it that modern and updated look. Its high-legibility makes it perfect for small and large texts alike.
For Your Online Ads
More than anything, your online ads need to create an impact for people to notice them. This is why font choice is crucial. Here are the best fonts for online advertising:
21. Cunia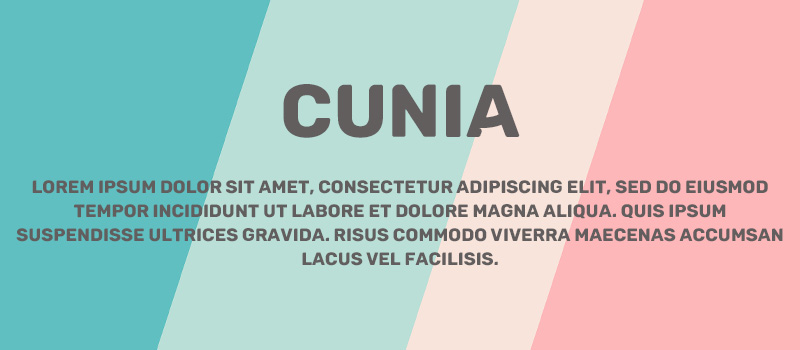 Bold and blaring, but not offensive, Cunia gives a boost to your online ads without much effort. This all-caps font has slightly rounded edges here and there to give it character that default fonts lack. This font was designed by Alejo Bergmann.
22. Emberly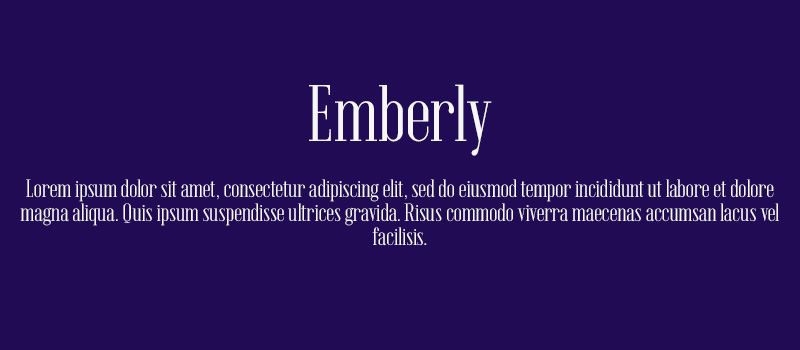 If you're designing for fashion-related industries, Emberly is a good font choice to have in your arsenal. Its versatility works well with both the classic or the contemporary. Designed by Rajesh Rajput, this font is suitable for magazine ads, websites, headlines, even logos.
23. Rude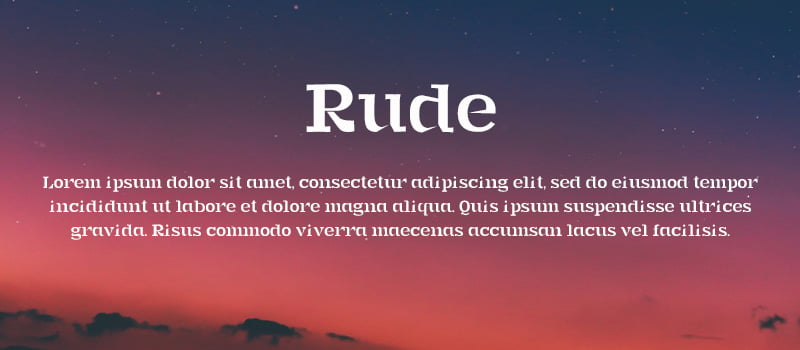 A serif font with some sharp edges, Rude can give your online ads energy and life. Designer Masha Chuprova created this high-fashion typeface for personal and commercial uses. You can use it for logos, web graphics, social media posts, and print ads.
24. Amagro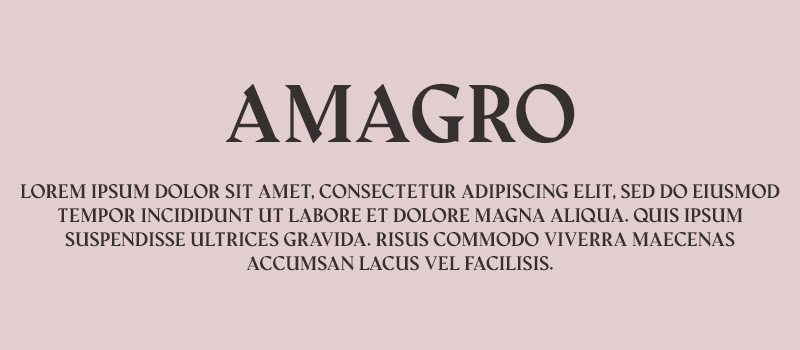 Another all-caps serif typeface, Amagro is a display font that has both classic and modern vibes. Designed by Fabio Servolo, it comes only in bold weight, making it ideal for posters, ads (print and online), headlines, titles, logos, and many others.
25. Bitter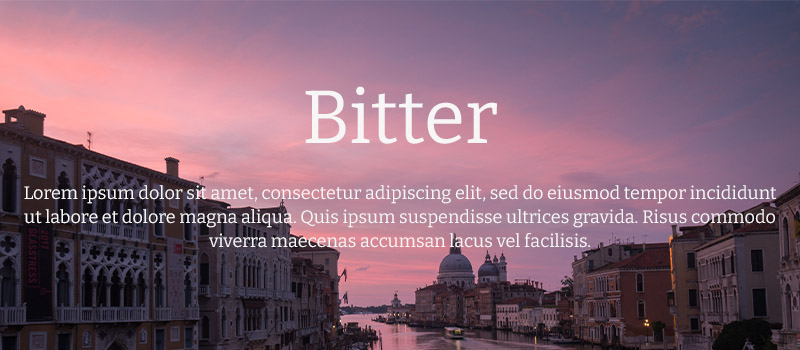 Designed specifically for reading, Bitter is a beautiful font designed by Sol Matas for Huerta Tipográfica. This slab serif has a simple yet sophisticated appeal that's perfect for web copy, online and print ads, book texts, and many more.
Related Post: Download Free Fonts for Cricut Design Space
A note about these fonts for online
Before listing these fonts for online uses, we checked each for their licenses. All of these are free for personal and commercial uses as of this writing. However, the situation may change so we highly recommend double checking the licenses before downloading.
Final Thoughts
The best fonts for online are those that not only look great, but are free to download and use. This list will help you get fonts for a variety of projects. If you need amazing designs to go with these fonts, there's Penji for you.
Penji provides unlimited graphic design service for flat monthly rates. To learn more about what we do, watch our demo video here. Sign up today to start working with the best team of designers there is.