It remains unclear when the fitness industry will be back on its feet. But it hasn't stopped gyms or fitness studios from shifting to digital to continue promoting their businesses. Even with uncertainty, let your fitness business stand out among the franchise gyms and celebrity fitness studios, whether online or offline. Here are ten fitness marketing strategies you must do to increase memberships.
What Are Fitness Marketing Strategies Ideal for My Business?
1. Create an Online Presence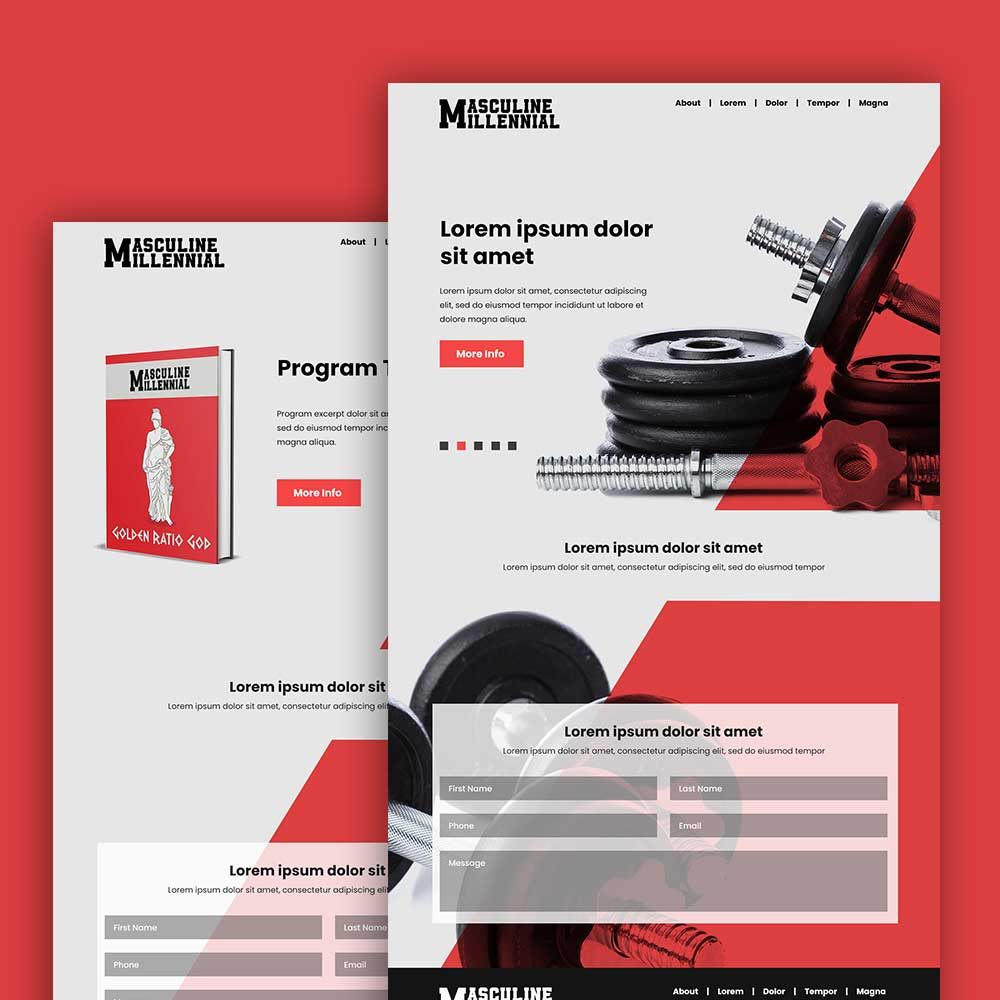 Any smart business owner knows that having an online presence can set their marketing plan in motion in the digital sphere. That said, you have to make sure that you have an online presence because your new gym customers can find you online. But how do you start having an online presence? Here's what you need.
Website
Your website is key to all of your fitness marketing activities. It serves as the central point to all of your online marketing campaigns and other activities. And you need to have a website ready to show to your customers once your fitness business is up and running.
It's not enough to have a website only. Sure, you can own a domain, and the URL is yours. But, what you need is a fully functional and optimized website. There are three things to consider here:
Use your website to increase organic traffic and generate leads. When you have more people flocking to your site, you can have higher chances of promoting your fitness goods and services.
You may even give away a free "Workout of the Day" routine and use it as a lead magnet in exchange for your visitors' contact numbers. With these in mind, you can convert website visitors into gym or fitness business members.
While you're here, subscribe to Penji to get a well-designed website for your fitness business.
Social Media
Social media is another way to connect and engage with your target audience. And if you don't have a social media account on any of the big platforms, you're missing out on a lot! When you're about to launch the fitness business, start by claiming your usernames on relevant platforms. Facebook, Twitter, and Instagram are the best places to start.
Fitness buffs are always looking for relevant content that will help them in small ways. For example, they can be searching for the best keto diets that suit their lifestyle. As a business owner, your fitness marketing approach should involve motivating your customers.

Weight Watchers is a fitness brand that combines workout routines, healthy recipes, and motivational content. Plus, the brand also showcases social proof by uploading testimonial videos of people who have used their program successfully before. And that's how you can leverage powerful social media channels.
SEO
Investing in SEO will do wonders for your fitness business. Many SEO experts advise that you start by claiming online real estate through Google My Business. Once you take this first step, make sure that your name, address, and phone (NAP) are consistent across online and offline channels. Besides that, make sure you have the right keywords to drive your potential members to your site.
There are also many ways you can go about SEO. You can create a blog around competitive and relevant keywords in your niche. Then you can promote your blogs on other websites with similar target audiences. For instance, check other fitness websites that encourage guest posts or article contributions. Moreover, you may even try to get citations, wherein people on social media mention your brand name. All these gym marketing methods will undeniably offer your brand more visibility.
2. Video
Video marketing has yielded successful results for most businesses, and your gym or fitness studio will greatly benefit from using it. At first, you may not need fancy and swanky equipment to produce high-quality videos. All you need is a smartphone and a free online video editor, and you're all set! Of course, don't let those clips go to waste. Run social media ads and consider using out-of-home ads too. That way, passersby can see your videos on digital screens.
Additionally, well-thought-out-videos can be great avenues for emotional marketing. You can either create funny or emotional videos to motivate gym goers. Here's an example from the big fitness and apparel brand Adidas about women breaking barriers.
3. Referral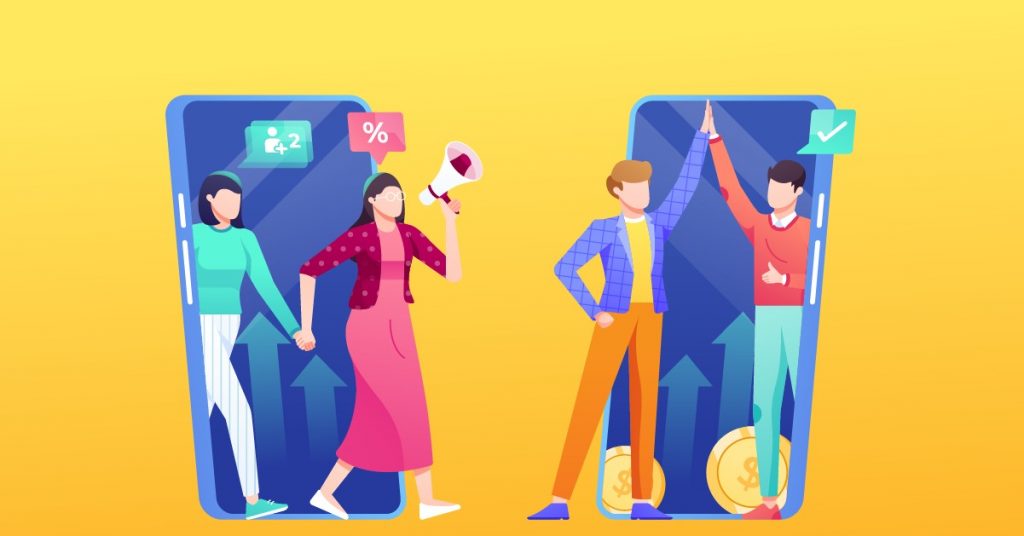 Having a referral program will benefit both your current and potential members. For one, having a solid referral program will motivate your existing members to find new gym members, whether they share it through social media or word of mouth. Another reason why a referral program would work is if you have a new member thanks to this program, they get a discount for signing up, and so does the one who referred them to your business.
With referral programs, you can offer existing customers the following:
Free merchandise such as shirts, caps, water bottles, etc.
Discount on monthly membership fees
Discounted fitness classes that are exclusive from their memberships
Free samples of supplements
4. Success Stories and Reviews
Leverage reviews and success stories as part of your fitness marketing strategy. Reviews are one way to convince potential gym-goers to see if your fitness business is worth signing up for. While reviews aren't the only way to reinforce your business' legitimacy, it helps potential members know what they're in for when becoming a member of your gym or fitness studio. Plus, it will build your credibility. One way to integrate reviews into your marketing strategy is by posting them through graphics on your socials. Or you could place them on your landing page.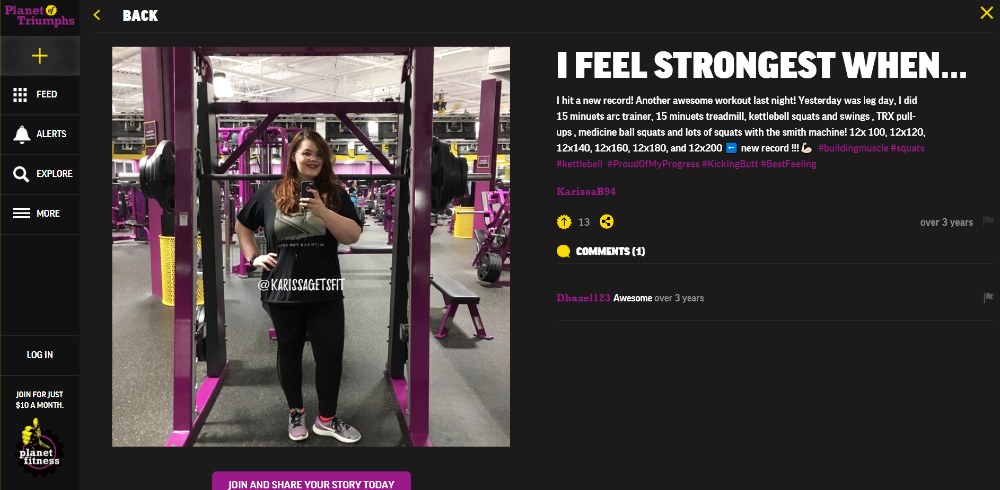 Also, you want to highlight the success of gym or fitness studio members. The best way to persuade more people to sign up for your fitness business is to see results. Success stories can show that whatever regimen or fitness class you may offer is working. And those who are looking to get fit might want to get in on it as well. Aside from social media, blog posts and emails are a great way to get the success story out.
5. Transparent Pricing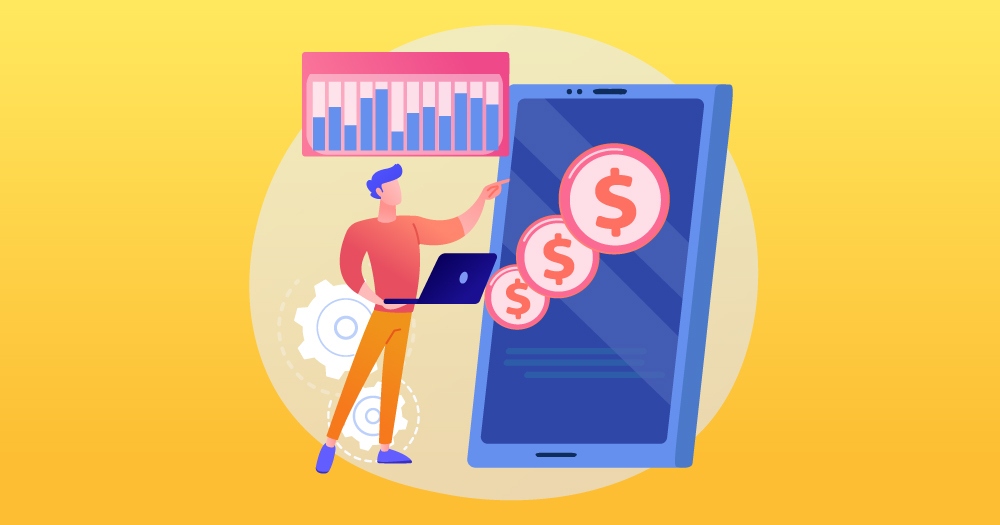 No one likes hidden fees or extra charges. You can expect complaints if they see even a small fraction of hidden charges on their billing. Plus, they can feel deceived, and if you're not transparent about your pricing, you can drive customers away. To thwart that, disclose your actual prices. Plus, you can even earn their trust in the process.
6. User-Generated Content
Like reviews or success stories, user-generated content can also entice or motivate new members to sign up. For example, if a gym member is taking videos while working out, you can ask them if they could share their content to your social media accounts.

Better yet, you can leverage the power of hashtags to gain traction on social media. An example would be Equinox Fitness #ItsNotFitnessItsLife campaign. They leverage this platform to inform and exchange current problems regarding health and lifestyle.
7. Written Content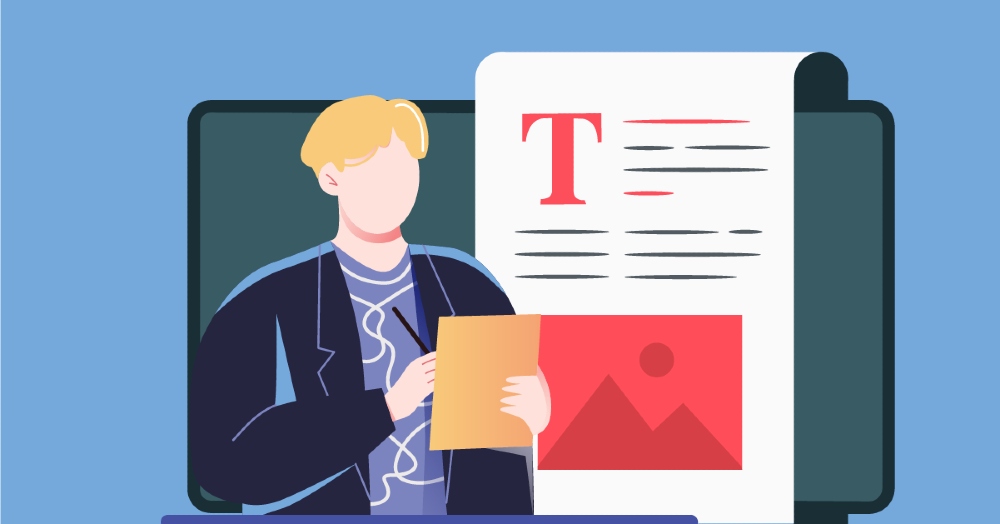 Remember that we talked about SEO? Here's where SEO thrives: written content. Although visuals are the best way to market your fitness business, written content can drive customers to your site. This means you have to write blogs or articles about your business. But you can hire a content writer or copywriter to do that job for your fitness business.
Another type of written content is sending email newsletters or promotional emails to your gym or fitness business members. It's one way to update your current gym members about upcoming promotional activities. You can also entice email subscribers who haven't signed up to your gym yet to do so.
8. Promotions
Anyone in business knows that at some point, they need to hold promotional events or activities. But what are some possible promotional activities for your fitness business?
Classes
Gyms and fitness studios usually offer classes on top of the training sessions or use of equipment. One way to get more members is to let them know you have classes to offer. Whether it's by a known fitness personality or one of your trainers, classes can pique the interest of the local community. Who knows, once they love the classes, they might consider signing up to your gym.
Influencer and Partnership
If your gym has gained traction and you have landed partnership deals with health companies or influencers, don't waste it by not promoting it. Big names can certainly raise your status and may raise interest and possibly sign-ups.
Giveaways/Contests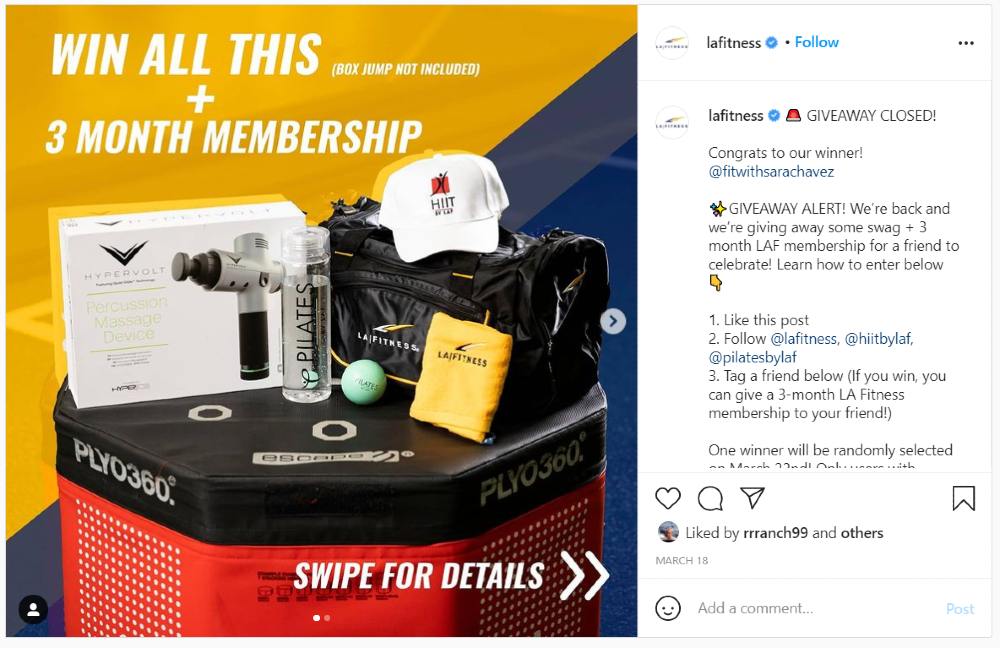 One other way to promote your business online is by holding giveaways and contests. Your followers will surely light up knowing that you have something free to give. But, your goal here is to let your followers share your content so their other followers will get an idea of your fitness business. Don't just let them share your content, have them tag your friends too. This way, you can increase engagement rates.
9. Remarketing/Retargeting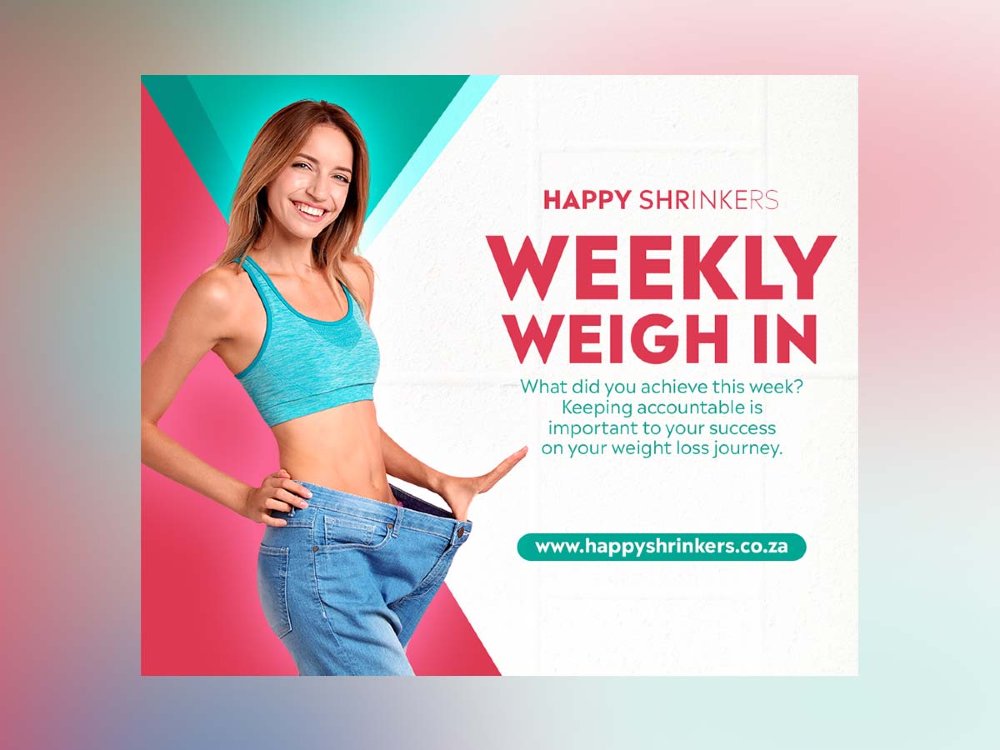 Let's say someone visits your site but doesn't sign up for your membership plan or buy products from you, do you stop there? That's where remarketing comes in. Of course, you want them to sign up for your business more than your competitors. Here's where you can place ads on Google or social media where you can entice them to return to your site and finalize the process.
Remember, remarketing is also highly effective if you add a personal touch to your offer.
10. Attend or Hold Events
Attending a fitness or health-related event or hosting one can help you attain your fitness marketing goals. If you're an attendee, you can build a network and talk to influential people at the event. Here, you can hand out business cards or flyers. But if you're the event host, ensure that you have promotional small business items or merchandise to give away to attendees.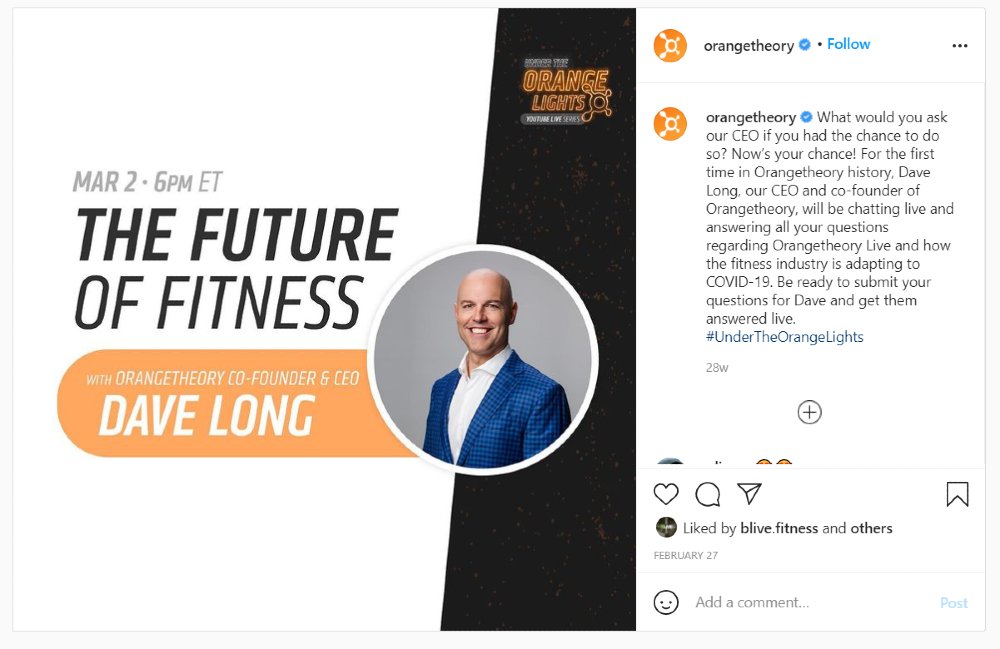 One example of an event you can hold for your fitness business is an online event. It's one way for regular gym-goers to get to know the people behind your fitness business, like this one by Orangetheory Fitness.
Need a hand in designing your promotional marketing materials? Subscribe to Penji to request and receive promotional items for your fitness business.
Where Do I Get Graphic Design for My Fitness Marketing Strategies?
These proven fitness marketing strategies can help you reach success, but it can be overwhelming if you're alone or have a small team. You will need help from different services to execute your fitness marketing plan. And for graphic design, you don't have to look further. By signing up to Penji, you can get graphic design materials, website design, and so much more! Subscribe to Penji now and get all your marketing designs for your campaigns.