As prominent corporations venture into a new realm of technological possibilities through innovation labs, they have also seen an upsurge in their bottom line.
Most of these innovation labs sprout like mushrooms in the most digitized countries like the United States, Europe, or Singapore. And one noticeable industry that is leading the growth of these innovation hubs is fintech.
A fintech innovation lab is a commonplace project for financial technology parent companies. While these parent fintech companies and innovation labs set up goals and objectives, they also face a myriad of challenges which begs the question: Is a fintech innovation lab worth all the trouble?
What is a FinTech Innovation Lab?
A fintech innovation lab is a corporation's separate structure for collaborative innovation. Most of these innovation labs aim to help the people in terms of the finance system. These fintech labs co-create and think of new innovative schemes that will enhance the overall financial technology framework.
A fintech innovation lab can also be set up to create another flow of revenues or increase the company's current bottom line. When establishing an innovation lab, multinational companies will need to consider these factors:
The types of projects that should have priority

Goals and objectives that align with the parent company

Who the clients will be

What roles the lab needs to fill

Where to get the expert innovators in the field

Should hiring be in-house or external

Is designated infrastructure necessary

How to test new products and ideas
It's essential to lay all the cards on the table with the parent company so as not to clash in the long run.
Goals of FinTech Innovation Labs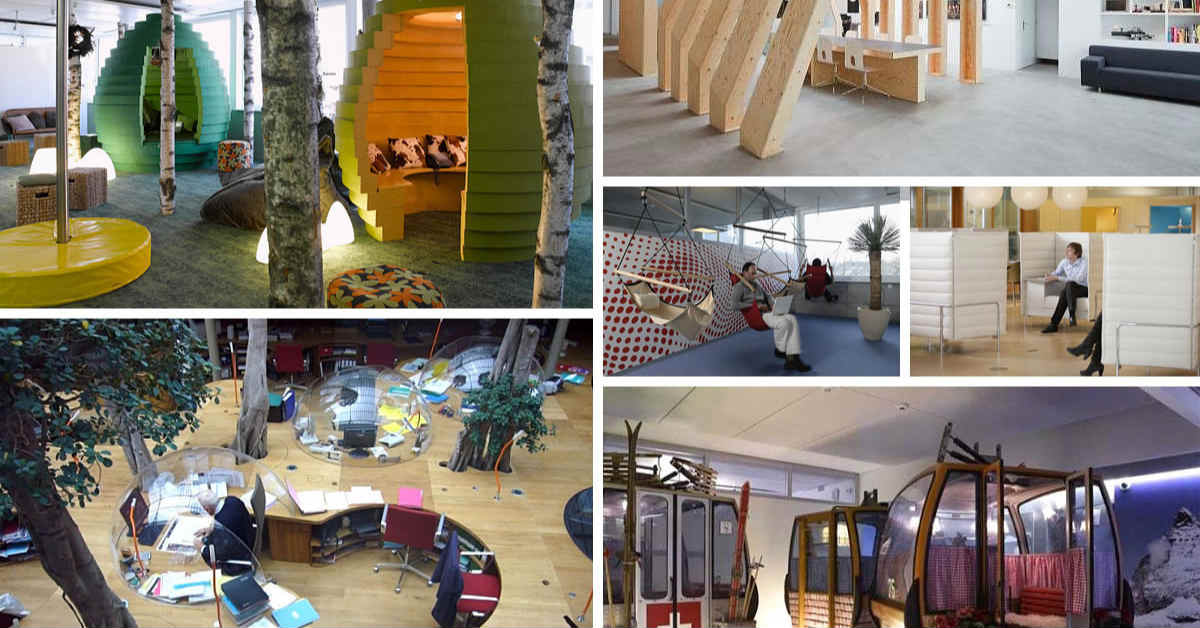 First and foremost, one of the primary goals of a fintech innovation lab is to contrive a new culture to promote productivity, creativity, and an overall sense of wellbeing for employees.
Google's culture is one of the most distinguished (and fun) cultures among all organizations worldwide. Check out these cubicles in different Google digital hubs.
Secondly, innovation labs are a way to ensure that the company can be sustainable on a long-term point of view. By collaborating with startups through events, seminars, training sessions, and more, they can explore new possibilities without breaking the bank. Plus, this will also lead to favorable partnerships in the future.
Last but not least, since technology is changing at a rate faster than lightning, organizations need to pick the freshest perspectives in innovation. In some cases, a multi-billion company can still adapt old-fashioned ways and hinder the best candidates from applying. The establishment of fintech innovation labs will encourage experts in the digital field to be part of such a cool and relaxed culture and keep the company's movement agile.
Examples of FinTech Innovation Lab Startups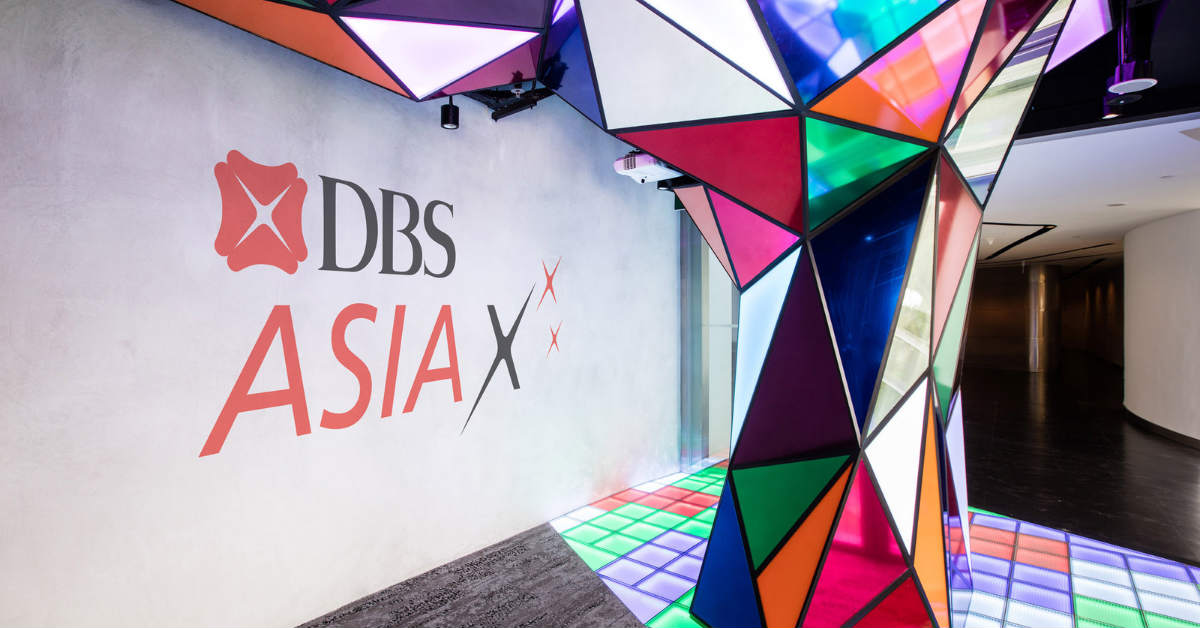 DBS Bank is a multinational financial institution based in Singapore with roots dating back to 1968.
Since the fintech innovation lab's inception in November 2016, DAX has garnered more than 30,000 of traffic count and nine community programs which incorporated new installations to its space by the end of 2018.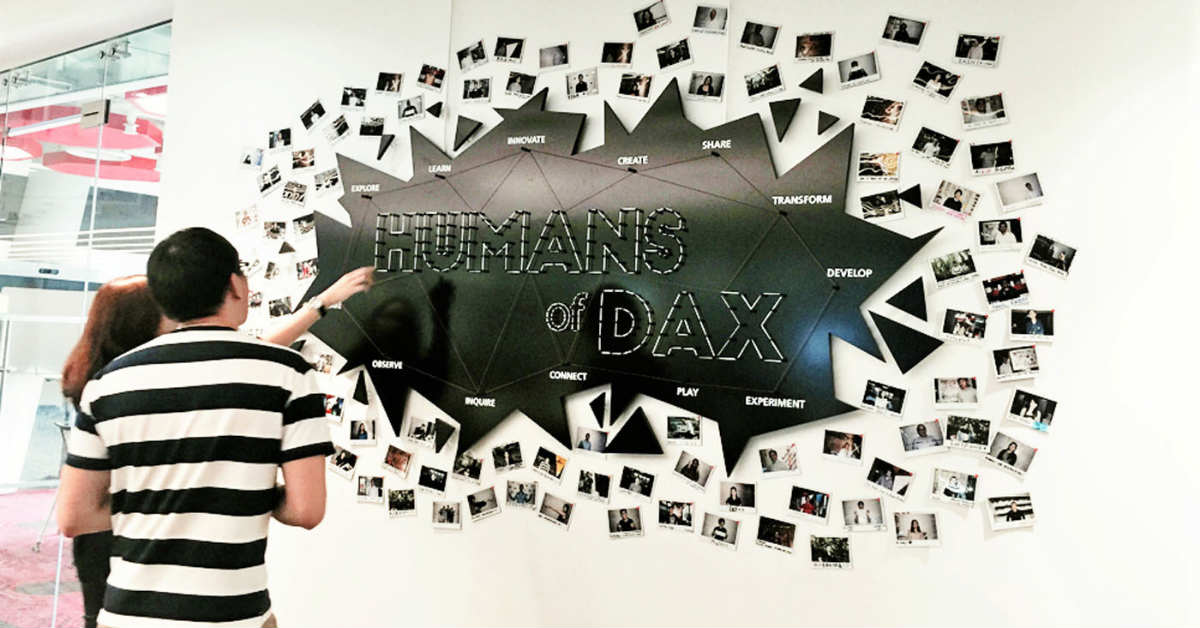 With over 16,000 square feet of creative workspace, DAX is a space where collaboration with fintech startups, social enterprises, and bank employees is a focus. Here's what they do at DAX:
Anyone who joins DAX will participate in touch-interactive onboarding programs like expressing themselves in wall art installations

Regular in-depth interviews with different industry experts regarding innovation and its impact

Regular interactive collaboration with other tech communities

A series of networking sessions and festive celebrations
DAX also has away-from-desk areas that allow DAX residents to use them for their brainstorming sessions and meetings. These areas have motivational themes with a garden pool and colorful floats as seats being the latest.
DAX can make the systems better for banks and fintech technology startups because of various perspectives from its residents. Their creative spaces will also reassure employees and partners that the company puts innovation at its core.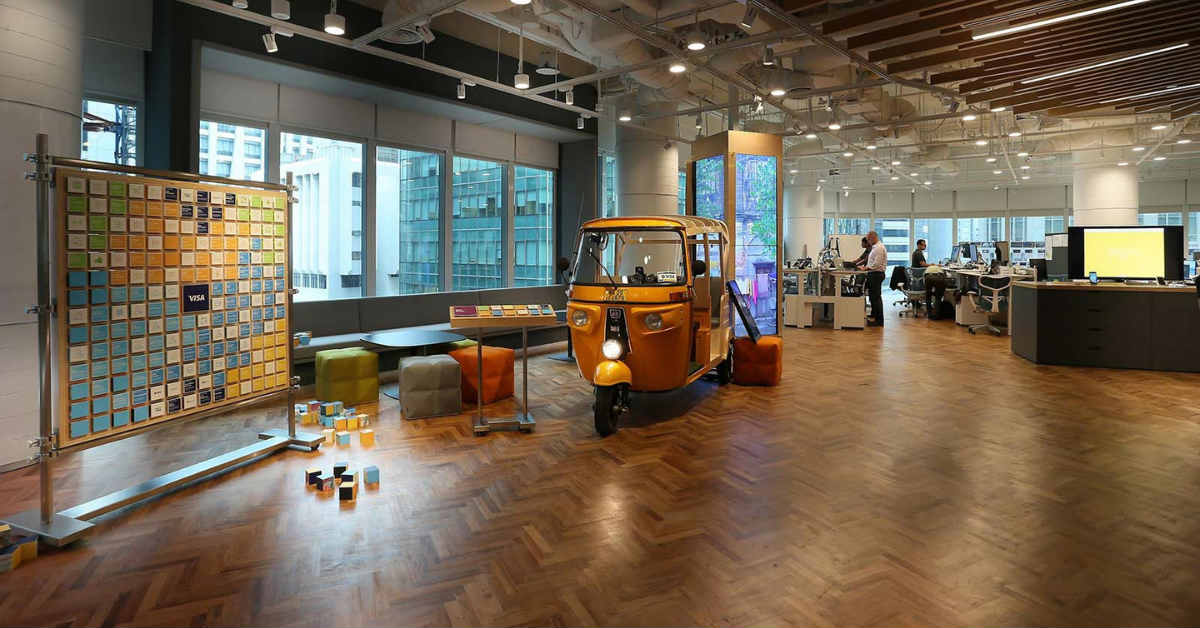 Although this multi-billion dollar financial services corporation was founded 61 years ago, their first Visa Innovation Center was recently launched in 2016 in Singapore. This fintech innovation lab right at the heart of Singapore is their first one in the Asia Pacific. And they couldn't have picked a better location because Singapore is one of the countries with high digital competitiveness.
Visa's innovation lab was established to bring partners, merchants, and clients together to collaborate and design new digital payment systems. Their innovation hub is focused on three main visions:
To bring people together to solve the problems of today and tomorrow

Have meaningful exchanges geared toward reducing friction in your business

Collaborate on state-of-the-art, dynamic experiences to exceed your customers' expectations
Their 7000-square foot facility was intended for their partners. Here's how they can impact anyone in the field of financial technology:
Transforms the point of sale in retail

Improves touch-base communication with customers through mobile-centric solutions

Enhances payment experiences for all technology companies

Helps startups partner with the best investors

Ensures that innovation is implanted in their partners' systems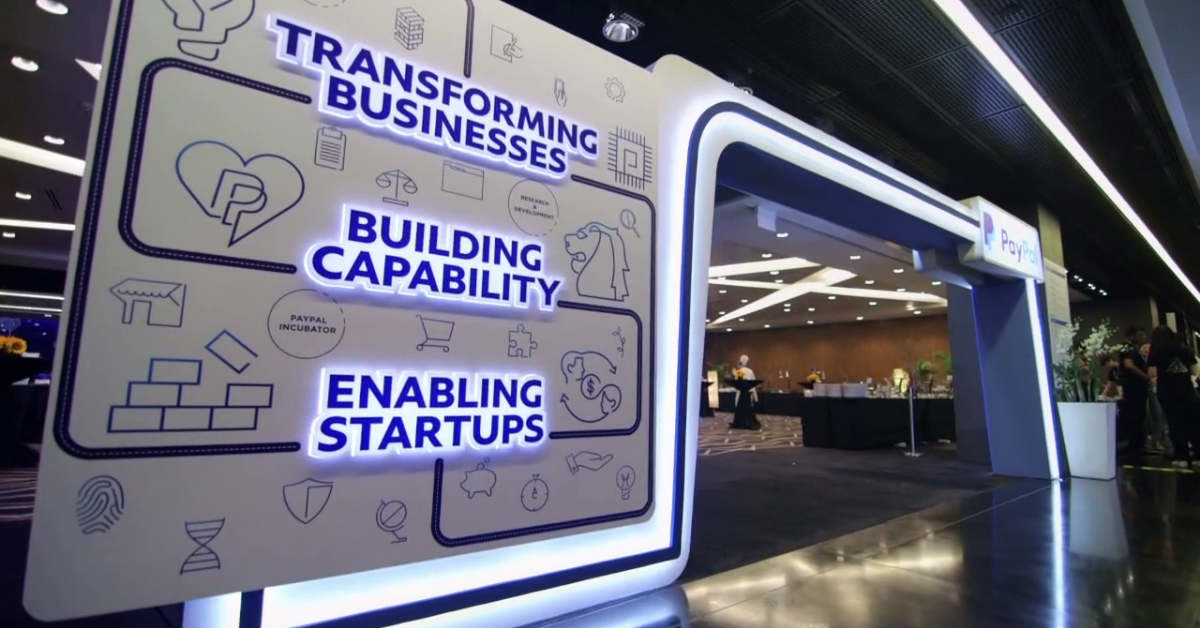 Whether we like it or not, the world is slowly but surely shifting to a cashless and paperless society. This is the Future of Money. You see a lot of eCommerce websites punch the clock online daily. Consumers sometimes don't even lift a finger when doing their groceries, apart from a few clicks on the mouse. Everything you need is online.
And one of the leading payment methods is none other than — PayPal. Since the Future of Money is here, what better way to take the bull by the horns than creating a fintech innovation lab that would develop technologies in the fintech industry.
There are three focus areas, namely FinTech R&D, PayPal Incubator, and PayPal Outreach. PayPal Innovation Lab hopes to collaborate with local universities in conceptualizing the Future of Money, use the development center to nurture fintech startups, and support local startups in the fields of payments and eCommerce.
Since its launch in 2016, its fintech innovation lab has helped a myriad of startups, students, developers, and brilliant innovators through various programs. Their collaboration with different government organizations, industry leaders, and SMEs also cultivates talent, capitalism, and above all — innovation.