According to Esports Charts, there are more than 18,000 esports teams around the world. And with the popularity of gaming, the numbers could rise. As your esports team competes in tournaments and leagues, you want to differentiate yours from the crowd. One way to do that is through an esports logo design. Not only will you have a logo to make you stand out from the rest, but it will give your team an established and solid identity.
And if you do not have one yet, or your current logo design lacks impact, then this is the right time to get help from professional designers. You can check out Penji's sample works and see if their style will fit your needs. Or get a logo only for your esports. Here's how you can get it and more!
Why an Esports Logo Design Lands Sponsorships
An esports logo design represents the team. If a brand logo conveys the company's branding to its target market, an esports logo communicates the team's dynamism and power to willing sponsors. A weak or poorly executed esports logo means one thing — a weak esports team.
Striking icons, unique typography, attractive layout, and fitting color palettes are a few of the elements an esports logo design needs. For instance, navy blues and deep reds are usually the top picks as they represent energy and vigor. All in all, it's crucial to create one cohesive look to lure sponsors.
Whether you want a logo for a one-man show or a four-person team, using online esports logo design services will give you a good headstart. Here are 10 of the best esports logo design makers online.
1. LogoMakr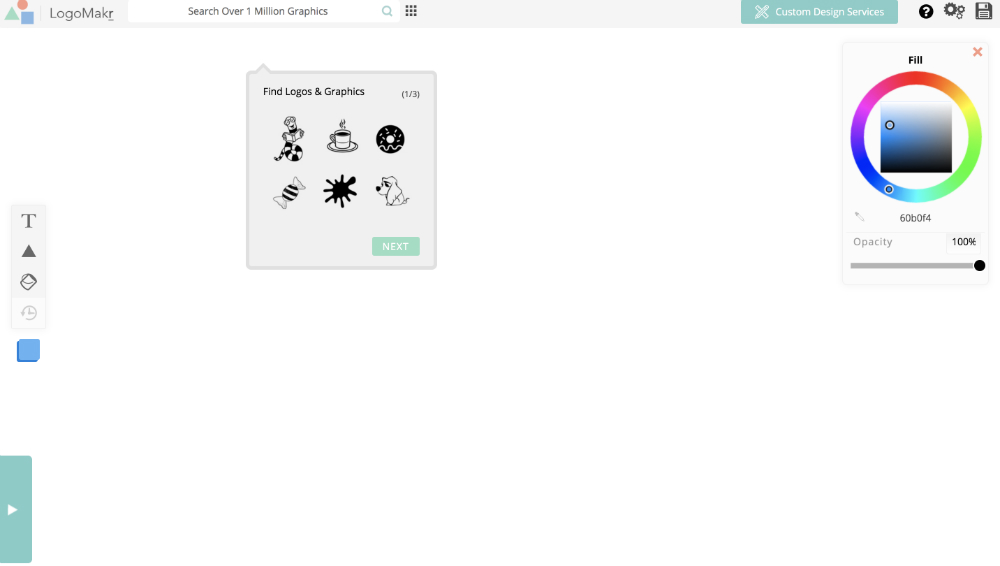 The right placement of every element is important in an esports logo design. For those without know-how in design, hiring graphic design services like Penji is a viable option. However, LogoMakr makes it easy for those who have zero experience in logo design.
Once you land on their website, you will instantly see an uncomplicated tool that'll make designing like child's play. It has straightforward buttons for searching, changing colors, resizing, or adding texts, achievable via a drag-and-drop feature.
Professional logo designs to level up your brand
Have your brand logos created by the best design team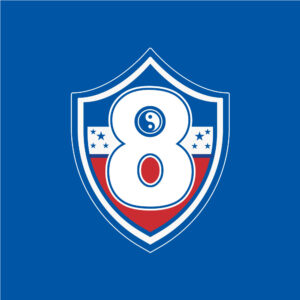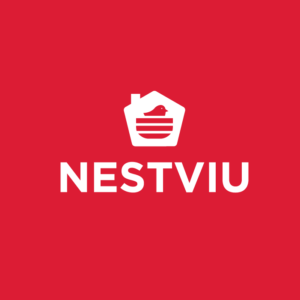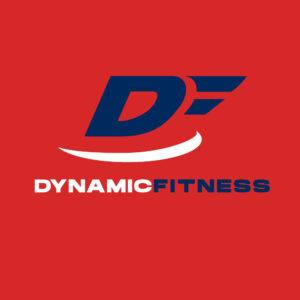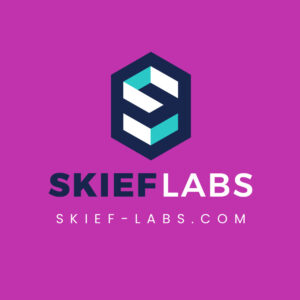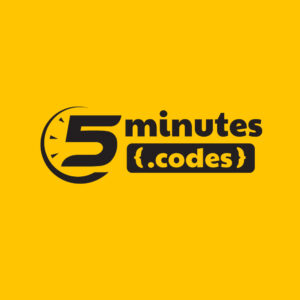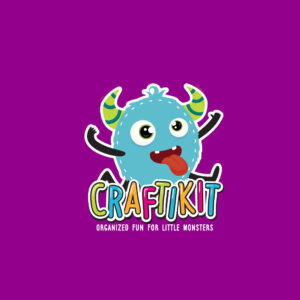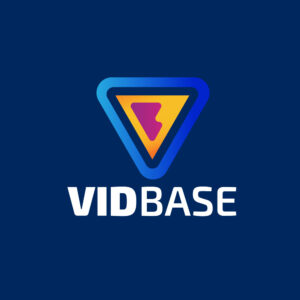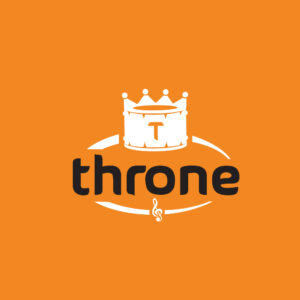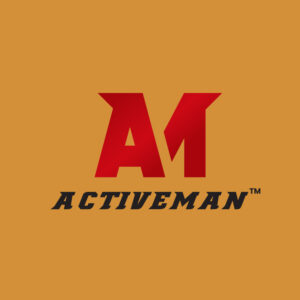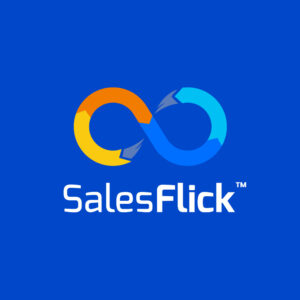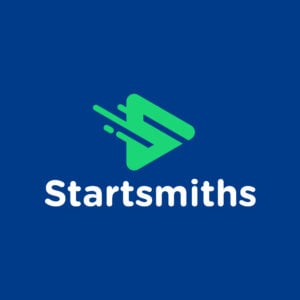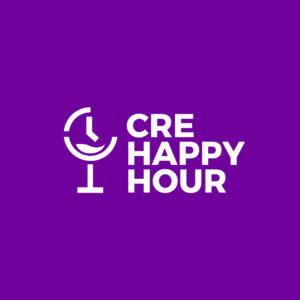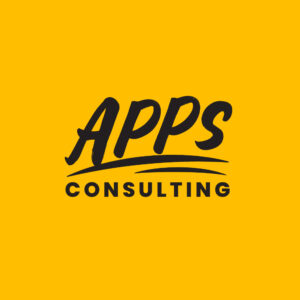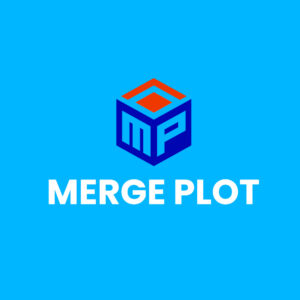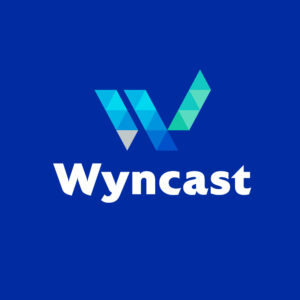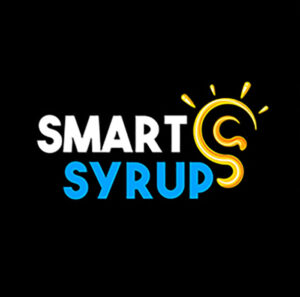 2. Placeit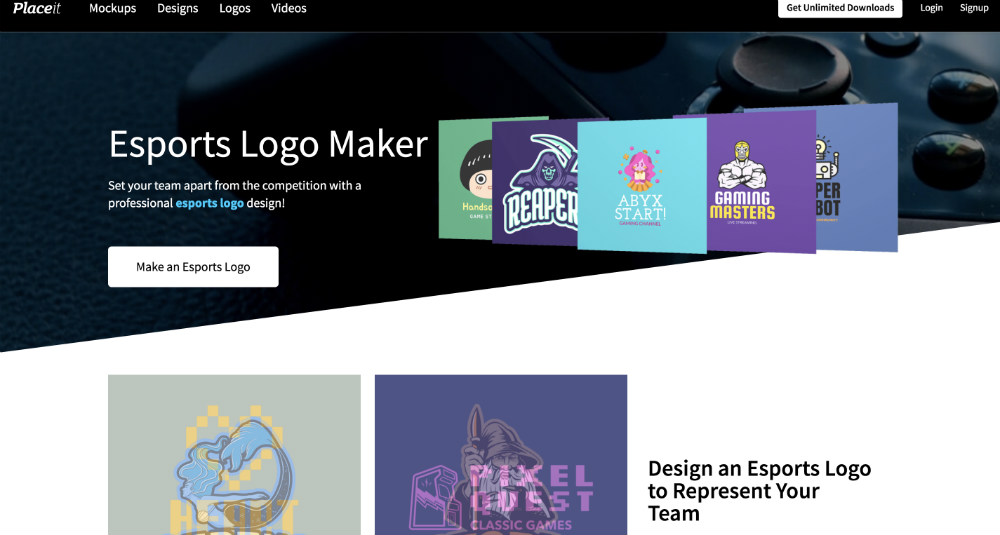 Placeit's straightforward logo maker only involves three easy steps:
Browse the entire library of templates and choose the one you like.

Customize the icon, font, and colors.

Click the download button, and you're good to go.
Expect a one-time fee of $39 for every purchase of a single logo. Esports organizations that hold numerous esports tournaments per year can take advantage of a yearly fee of $99. This comes with unlimited mockup, design, logo, and video downloads.
3. BrandCrowd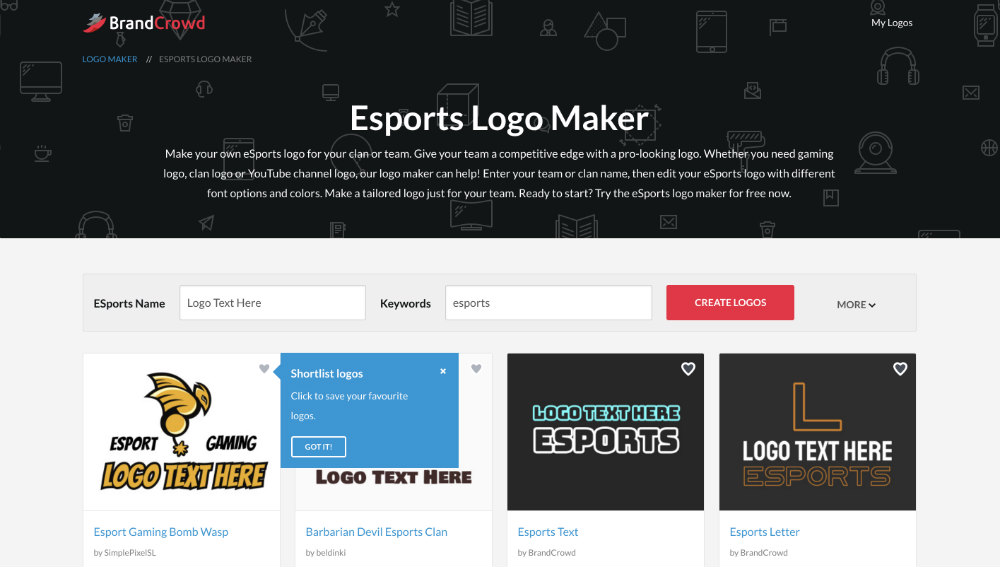 Boasting over 5,000 high-quality logos, BrandCrowd is a tough contender in the esports logo design maker division. Esports gamers, teams, or organizations can enjoy creating their logos in two different ways.
First, they can enter the name and use the customization features on the tool. The second option is to enter any keyword, and BrandCrowd can create the logo from scratch.
4. DesignEvo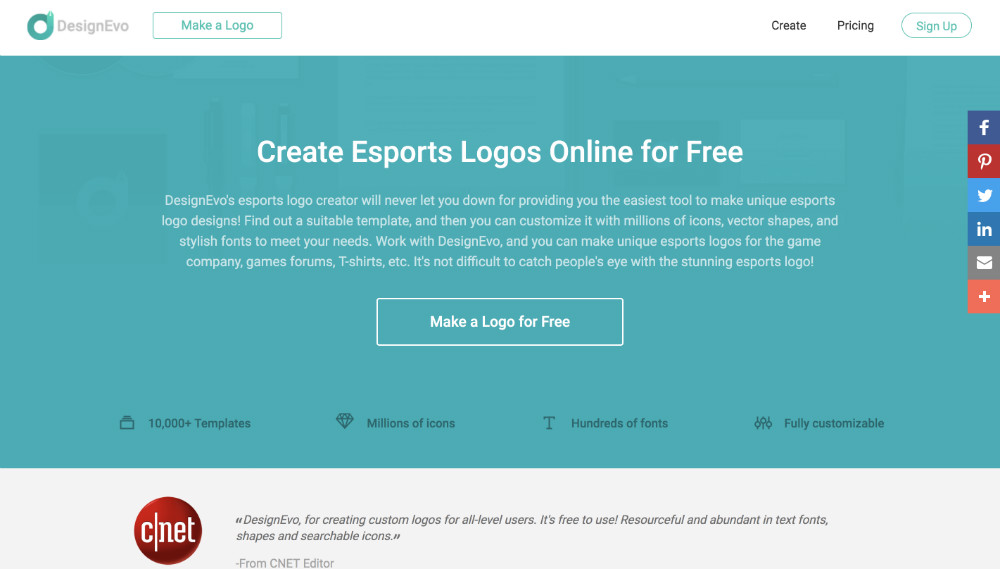 Esports logo makers don't only assist neophytes in this sector, but they also aim to inspire the gaming crowd with a few eye-catching icons. These tools also give esports logo designers a carte blanche on customization as well. Here are a few of the features you'll enjoy from DesignEvo:
Around 10,000+ templates and icons

Over 100+ font styles

Logo background customization

Easy-to-use and powerful logo editor

Downloadable high-resolution in PNG, JPG, and vector formats

Cloud storing integration
5. Gaming Logo Maker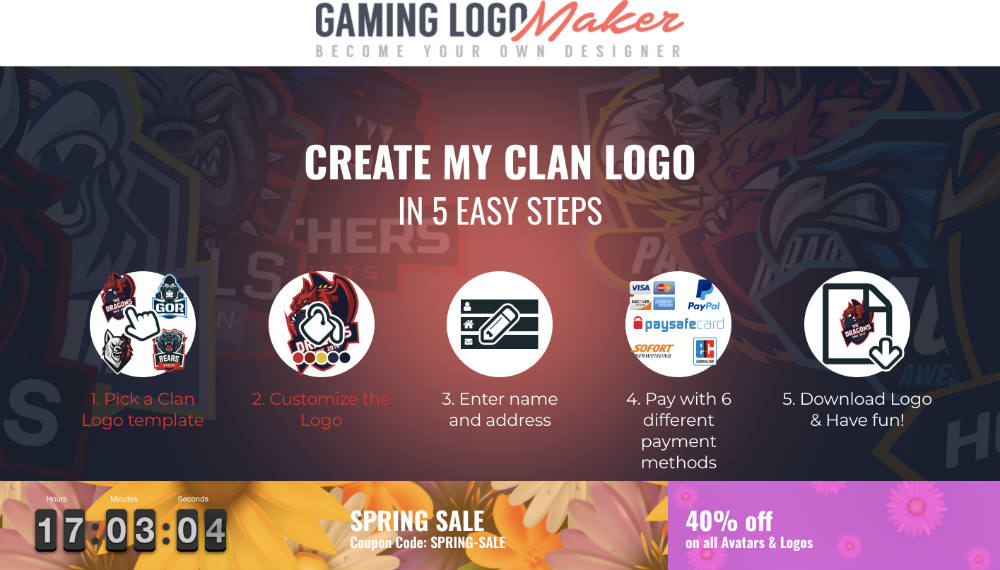 Gaming Logo Maker is a household name when it comes to creating your esports logo design. Also, they cater to small and big esports clans, so regular discounts are commonplace on their website. They offered a spring sale voucher that slashes the usual $29.99 fee down to $17.99.
That's 40% off on something that usually costs more than $25. Plus, Gaming Logo Maker provides a variety of payment methods — six to be exact.
6. Looka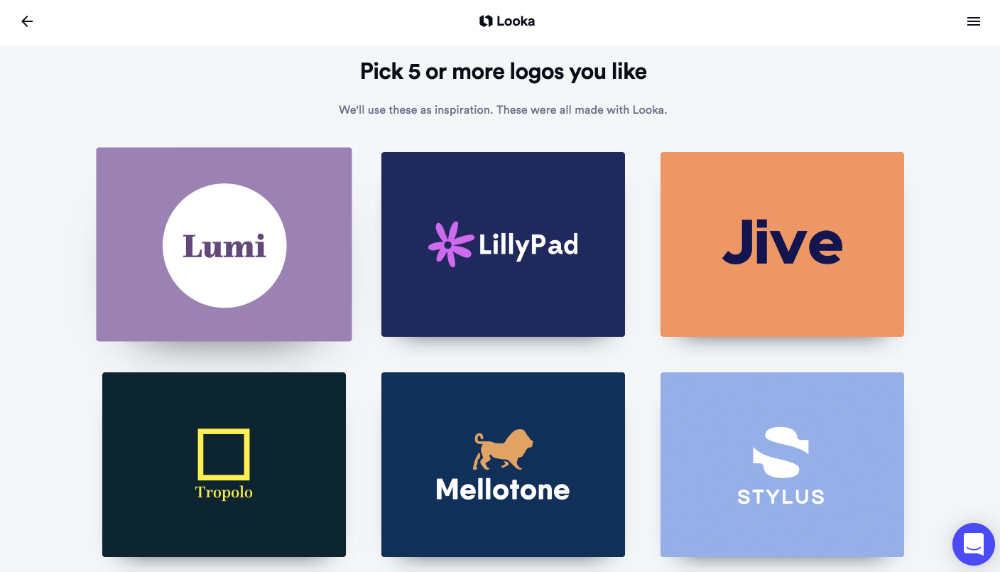 Looka isn't your ordinary esports logo design maker. It boasts an AI-powered logo editor that gives the best bespoke esports logo for clans, channels, or organizations. And did I mention all these in three simple steps?
Select the industry and pick favorites from hundreds of logos to help the tool create the most suitable logo.

Preview how they would look on banners, Twitch channels, apparel, or business cards.

Customize by changing colors, font styles, and layouts.
Of course, there's no such thing as free lunch these days. So you'll have to choose from three different plans:
Basic plan with one logo ($20)

Premium plan with multiple files ($65)

Enterprise plan for building an esports empire ($80)
7. GraphicSprings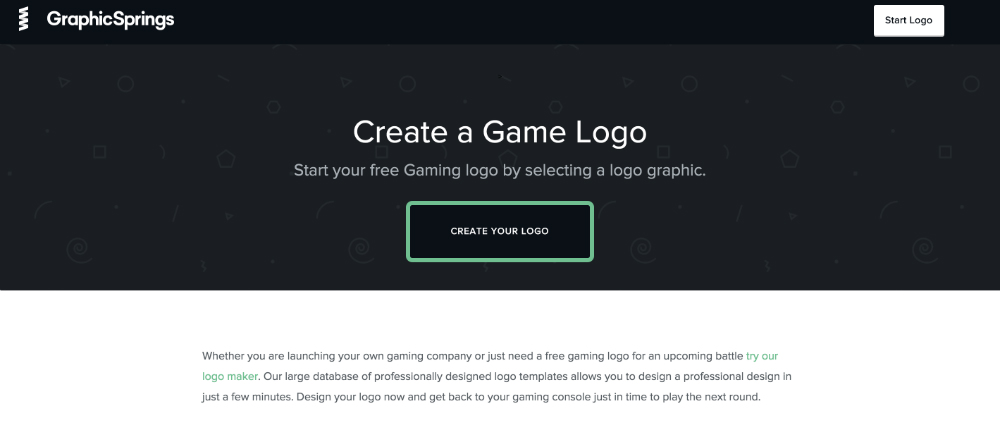 For a meager fee of $19.99, you will have full control of the purchased logo. These are high-quality and high-resolution logos that the owner can resize, change, or customize anytime. When signing up with GraphicSprings, here are some of the features that'll make logo designing a breeze:
Extensive library of templates

Unlimited customization

Unlimited downloads

Full customer support
8. Online Logo Maker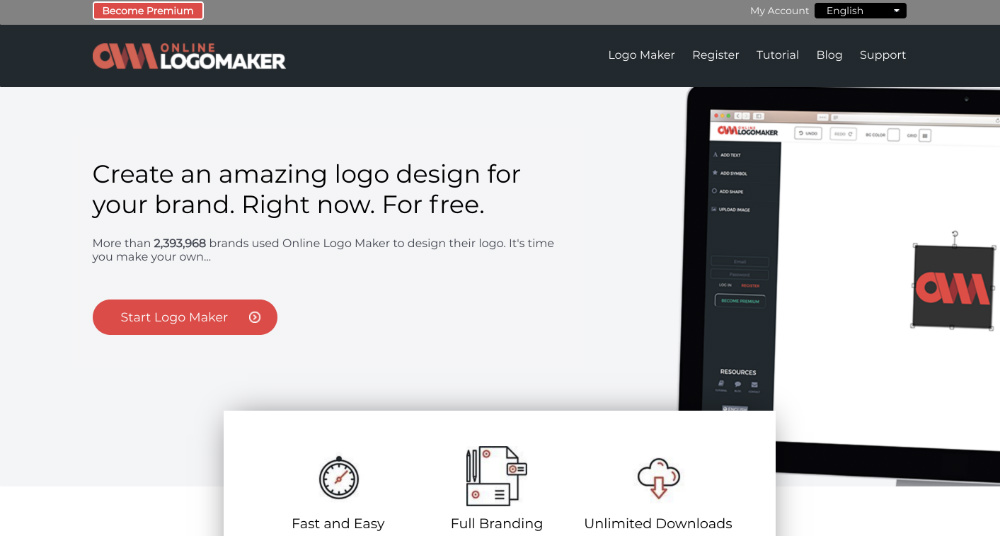 Equipped with an uncomplicated interface, using Online Logo Maker for esports logo designs is downright easy. And esports teams, together with the 2,393,968 brands who used this tool, can attest.
This online esports logo maker allows companies to build a strong logo using free and paid plans. Logos are downloadable in 300 px and 2000 px when registering for the free and one-time 29-dollar premium plans respectively.
9. Tailor Brands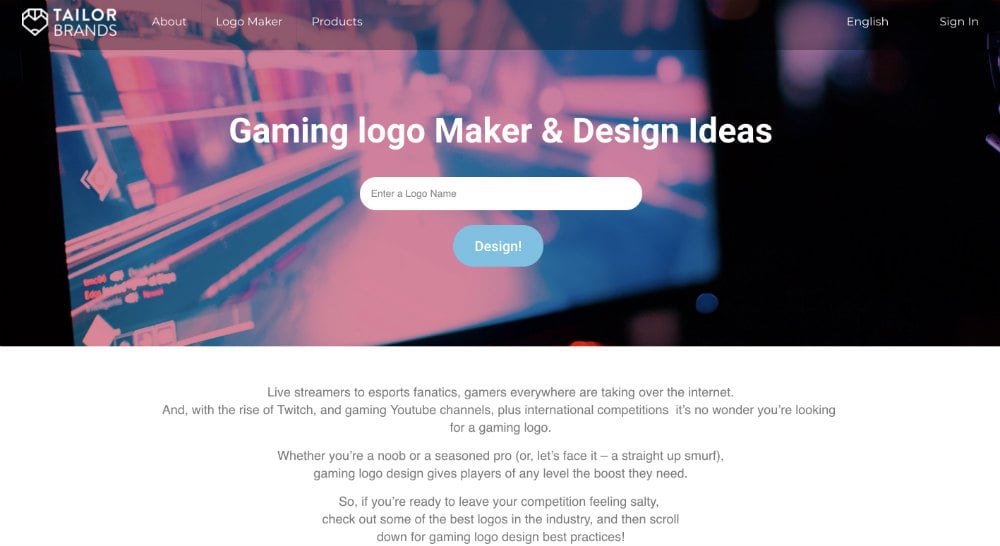 Tailor Brands keeps a level playing field for small and big esports players and clans by streamlining their logo-making process. The first step is to enter the industry, which is 'esports' and type a few additional descriptions of the individual, team, or organization.
The second step is to identify whether you want a name-based, icon-based, or initial-based logo. The third step is to pick the best typography that matches your preference through a few selections provided.
Last but not least, they generate the logo for you and you can get a glimpse of it after registering your email.
10. Canva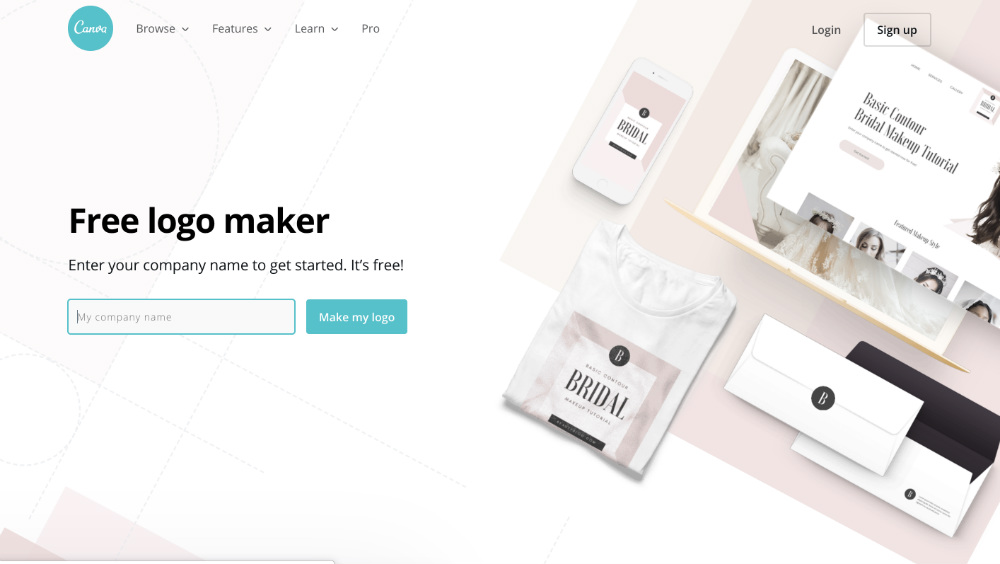 Touted as the free go-to online design tool, Canva makes all esports clans and players' dreams come true. With millions of images, icons, and illustrations, logo makers can create an esports logo design that's professional and scalable.
The only drawback is that all Canva users will have access to the same templates. So that's a major letdown for creativity. But don't fret, the best part about esports logo makers is that they have logo editors that allow you to modify to your heart's content. And Canva is no amateur when it comes to a user-friendly designing interface.
11. Adobe Spark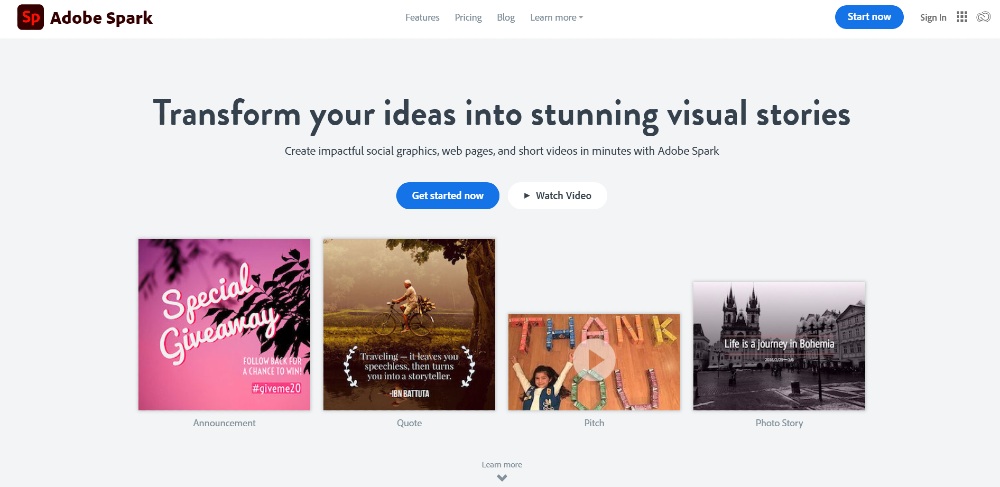 You no longer need to subscribe or download Adobe Photoshop or Illustrator to create a logo. Adobe Spark is their online logo design service. Your esports team can rely on Adobe Spark when they need a logo in an instant. Spark has templates that you can use and download immediately. And if you want to animate your logo, you can create a video logo in this software too.
However, like with most online design services, your logo may be similar to some esports teams. You want to make sure that you stand out from others. Plus, on the Free subscription, you cannot remove the Adobe Spark watermark as well. You can upgrade to the Individual plan for $9.99/mo or the Team plan for $19.99/mo.
12. Ucraft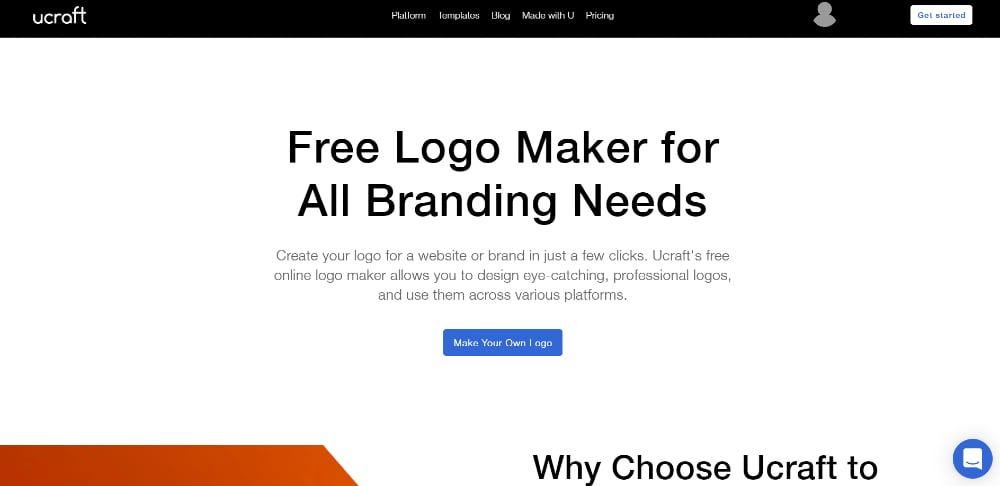 Looking to design a minimalist esports logo design? You can consider Ucraft as a logo design service. You can use this to create a draft of an esports logo before making it official.
You can choose from different fonts and use a few shapes and icons for your first draft. You can even preview your logo on websites or business cards. But it's still worth trying.
Not only that, it's one of the esports logo design services where you can download a logo for free.
13. Smashing Logo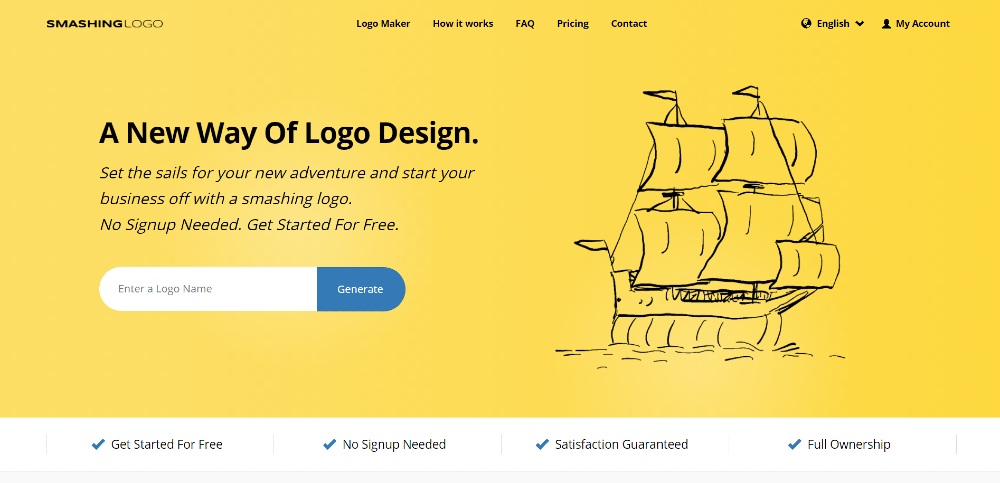 Here's another contender for the best esports logo design services online. Before you can customize a logo, you'll have to go through providing your esports team name and slogan and choosing an icon and colors. The service also has an option where you can pick a virtual designer.
According to Smashing Logo, you can choose a virtual design that has templates that might match your esports team's branding. Once their AI generates logos, choose one to your taste and click on "Editor" to make some changes. You can edit the following on their editor:
Colors
Name
Fonts
Icon
Layout
Once done, you will need to buy the logo starting at $45.00. That can be a steep price, but this is an editor you can use for free. It will allow you to play with elements that you want for your actual logo.
14. Wix Logo Maker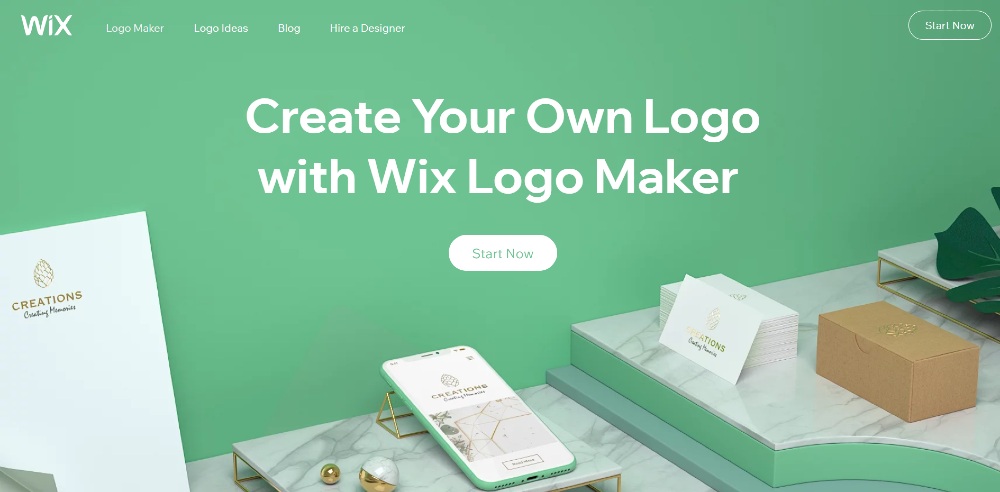 Wix is no longer just a website maker. You can generate a logo from their website too. If you want to create a logo through Wix, you could create a custom logo or hire a designer through their marketplace. But if you don't have the time to hire one yet, you can customize your logo by signing up.
From there, you can choose the style that matches your esports team's branding or aesthetic. After that, Wix will give you a few logo choices, which will guide their AI in making you choose the logo designs you want. Once they've analyzed your logo design choices, you can decide which logo best suits your esports team.
But to get the logo you want from Wix, you need to pay to get commercial usage rights starting from $20.
15. Turbologo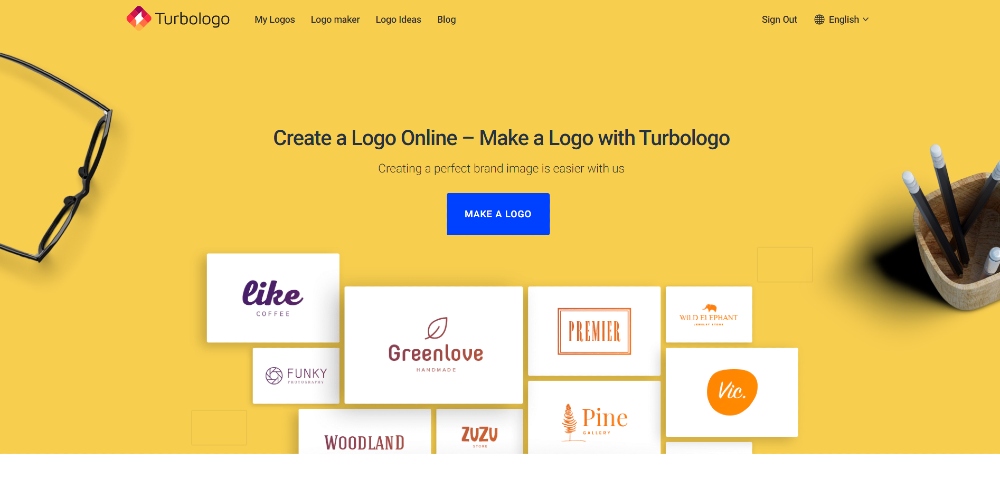 Before you design a logo for this service, you need to sign up. Once you have inputted your business name, chose color palettes and icons, and decided on a design, you can customize a logo. It has the same design capabilities as Canva, but it allows you to preview your logo on merchandise or other branding assets.
However, like most on this list, you need to pay for your logo when you download it. You can choose among Lite ($7), Standard ($10), and Business ($19).
Get Your Esports Logo from Penji
If you want to be well-known in the esports niche, it is also important that you work on your logo and other marketing materials as well. Obviously, it will take time and effort, and you might not have that luxury right now. After all, we know how the competition in esports goes.
While there are free logo makers, you can't guarantee authenticity from it. The most viable solution is to outsource it to professionals like the Penji team.
Requesting an esports logo design from our team is a whole lot easier than finishing a game. Here's what you have to do.
First of all, you have to sign up and choose a plan. To date, we have the Pro, Team, and Agency plans, and you can select one that fits your needs. The higher tier, the more features you can enjoy. Our packages start at $399 per month. Again, this is not limited to logo designs. But if you want materials that can supplement your marketing efforts, then we can also deliver that as well.
Request for a New Design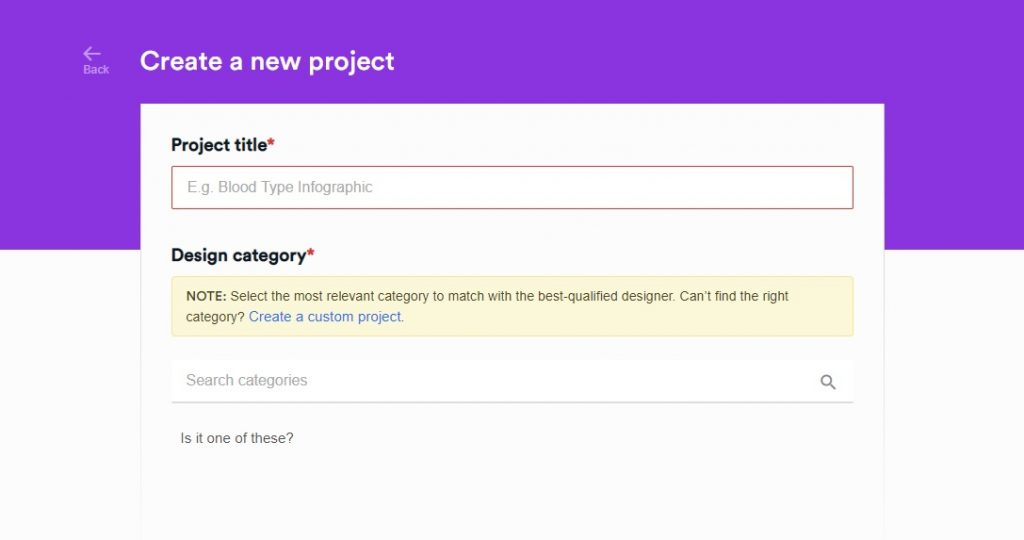 Once you are done signing up, you can now request a design using our platform. It's easy and intuitive. Just look for Create a New Project from the dashboard and click it.
From there, you can type all the details that you want to include for your esports logo. Choose the color, send images for inspiration, and you can even tell a 'story' so our designers can brainstorm for it.
Be as detailed as possible.
Ask for Revision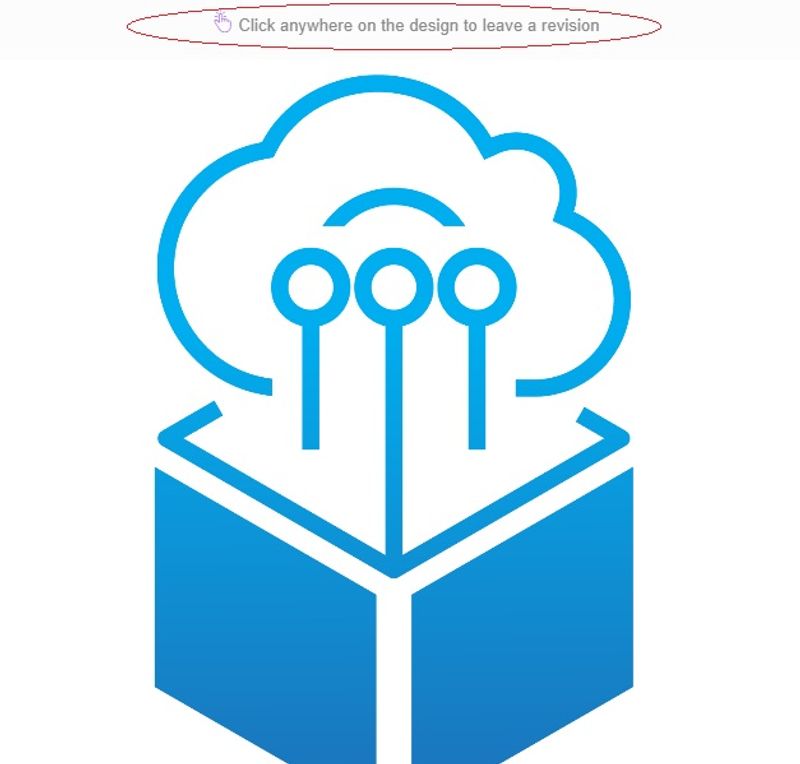 Usually, our designers will send the first draft after 24 – 48 hours. We suggest that you access our platform regularly so you can check if there are pending projects to review.
Upon receiving the draft, you can point, type, and send the revisions right away. By doing so, our designers will be able to easily determine which parts of the design they need to change.
Download the Final Design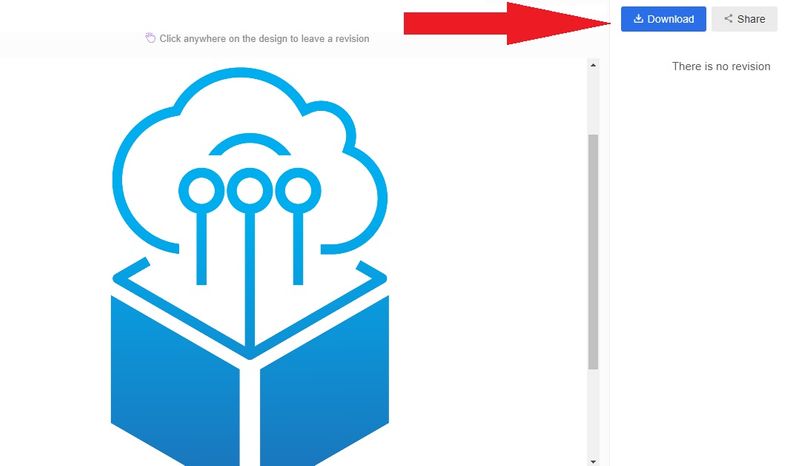 You are now ready to use your logo and get more opportunities from the industry. You don't have to send an email to our designers requesting the source files. It's readily available and you just need to click the download button.
Final Thoughts
For some people, they might think that getting a professional to work on your esports logo is a waste of money. But if you are aiming to be a professional and to be well-known in the industry, designing a beautiful logo that embodies your team and values is the first step.
Getting freelancers or working with full-blown agencies can cost you a lot. And so we recommend our services where you can get quality and value for money. Check out our pricing right here. We use a subscription model, so you will have to pay only a flat monthly rate in exchange for unlimited designs. However, if you want one logo only, Penji can create one for you in 24 to 48 hours! Waste no time and visit our new Marketplace today.