How To Prevent Emails Going To Spam

By Johnathan Grzybowski, 03/07/18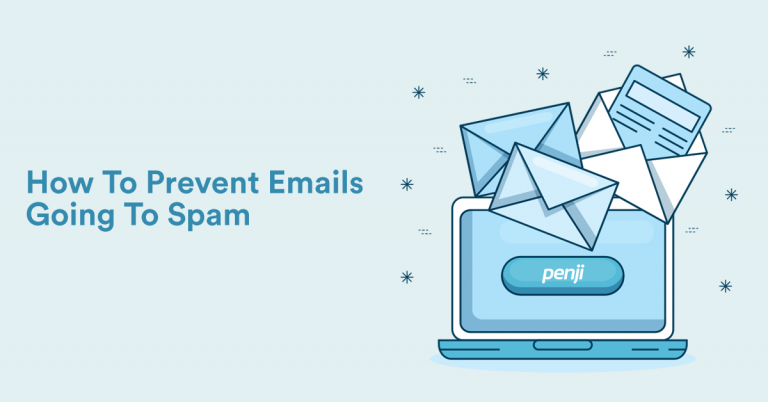 You've taken the time to create the perfect email. You've researched the best time to send it out and masterfully crafted the subject headline. You hit send and wait with anticipation. And you wait. It's obvious that something went wrong. Your open rate is a disaster and the click-throughs have tanked. You do a little digging and see your emails going to spam. Most people never saw it. This is actually a common problem. With so many spammers out there, email providers have very strict filters. However, it's not a loss cause. Here are 10 ways you can prevent your email from going to spam.
Use a Reputable Email Marketing Provider
Many email marketing providers, including MailChimp, Constant Contact and Mailerlite, strive to make sure that the email campaigns they send out are above reproach. Do your homework to make sure that you choose a reputable email marketing provider.
Ensure Express Permission
You must have permission to add a recipient to your email list. If you add someone who has not requested your email, they may report the email or mark it as spam. You can use a double opt-ins feature to ensure your subscriber truly wants to receive content from you.
Get on Whitelists
When your email is whitelisted by a user, that means that they trust the content you are providing. While some email users create whitelists, most are created through automation. When a user replies to an email or saves it in a specified folder, the email provider adds it to the whitelist. One of the easiest ways to get your email put on the whitelist is to have an easy call to action, or CTA, within the body of your email. You can ask a question and encourage the reader to reply with their answer. You can also encourage subscribers to add you as a contact.
Watch Your Content
You'll want to make sure you avoid spammy content. This could be as simple as using too many exclamation points or referencing a prince in Nigeria. "All caps" is a red flag as well. Watch your vocabulary and make sure it doesn't sound like a scam. You should avoid misleading subject headers as well. Don't act as if you know them when you don't. For example: "It was great meeting you" when you've never met them before is dishonest and misleading. Don't use inaccurate email addresses, either. If you are not Emma Watson, don't say you are. That's a sure way to see your emails going to spam.
Avoid Image-Only Emails
This is tempting to do because an image with text on it is so attractive. Unfortunately spam filters cannot read the text on the image and therefore will end up with emails going to spam. Images within the body of an email is not bad. Just make sure there is significantly more text than images.
Break Down Your Lists
If you have an extraordinarily large list of subscribers, you need to break the list down. Email providers flag large amounts of emails flooding their clients all at once. Try breaking it down into smaller groups and staggering the "send times" to reduce the likelihood of being flagged.
Test Your Emails
Different email providers have different filtering processes. Take the time to send an email to all of the major providers. That could include: Gmail, Yahoo, and Microsoft Outlook. See how each email is received through the various email providers to see what might need to be reworded or modified to make it pass through the spam filters. You can also use A/B testing to determine what is working and what is not.
Periodically Clean Up Your List
Your email can also be marked as spam if you have low open rates. Go through your list on a regular basis and remove inactive subscribers. You can always send one final email communicating that you plan to remove them from the list. You can say, "It's been a while, and we want to honor your inbox. If you would like to continue receiving our emails, please respond. Otherwise, we wish you the best and will remove you from our list." Additionally, you need to remove bounces and bad emails. Bounces may be due to an incorrect email address or because an email inbox is full.
Keep Your Reader in Mind
Make sure your email is optimized for multiple devices. It needs to be readable on a desktop, mobile phone, and tablet. You'll want to use a font that is easy on the eyes. There are millions of font variations out there but make sure that the font you use works for your readers.
Follow the Rules
Make sure you include your physical address in the body of the email. This is required by law and without it, your email could be flagged as spam. You also want to make it easy to unsubscribe. Of course, you don't want to see them go but an unsubscribe is much better than being reported as abusive, which is worse than emails going to spam. In the body of every email, you must provide an option for a user to unsubscribe from your email.
Email marketing doesn't have to be a mystery. Use these tips and stop losing your content in the spam filter.