Ecommerce marketing constantly evolves alongside the continuous innovation of technology and social media features. In this game, it's either you keep up or you get left behind with the irrelevant. In today's day and age, it's all about progressing, evaluating, and readjusting your tactics.
According to statistics, 13.7% of retail sales worldwide this year is expected to come from eCommerce and the number is anticipated to grow to 17.5% in 2021. This data alone shows the huge growth potential of eCommerce. And how much entrepreneurs could gain if they know how to put strategies in place.
The Importance of A Great Ecommerce Marketing Plan
The significance of having a great eCommerce marketing plan could not be stressed enough. With everyone going through the information superhighway for almost all of their regular activities, a business aimed as success could not afford to take its marketing strategies for granted.
It is important to come up with a marketing plan and have the flexibility to adjust it along the way. Everything will depend on consumer response, current events, and the emergence of new technology and social trends.
2019 Successful Marketing Strategies for Ecommerce
Here are some of the marketing strategies that could help your business be in its best form in 2019. Notice how graphic design plays a huge part in every strategy. It is all aiming to improve brand recall and promote a business' unique selling proposition.
When you have professionally designed branding for your business, you'll stand out amongst your competitors. Good design gives more reason for potential customers to trust you as a brand. And if you want something designed by professional graphic designers fast, use Penji to get it done. Penji offers unlimited graphic design requests with a turnaround time of 24-48 hours. You can schedule a demo to get the full experience and see what you're getting with your membership.
Update Your Website
What might have looked groundbreaking in 2016 could look ordinary or worse, outdated, in 2019. Regularly updating your website ensures that its visual appeal is kept fresh. It also allows you to put in any new developments in the business – be it a new product line, an event you're co-sponsoring, or a cause or charitable activity your business is supporting.
Carolina Herrera, one of the ventures that made it to to the list of Top 10 Creative and Beautiful Websites, keeps its interface simple and fresh but interesting at the same time. Consulting a professional graphic designer could surely help in making your website look new and updated without appearing shabby and overwhelming. The best-designed eCommerce websites become so by being consistent with their identity and not having too many elements that distract the audience from getting to know the brand and what it stands for.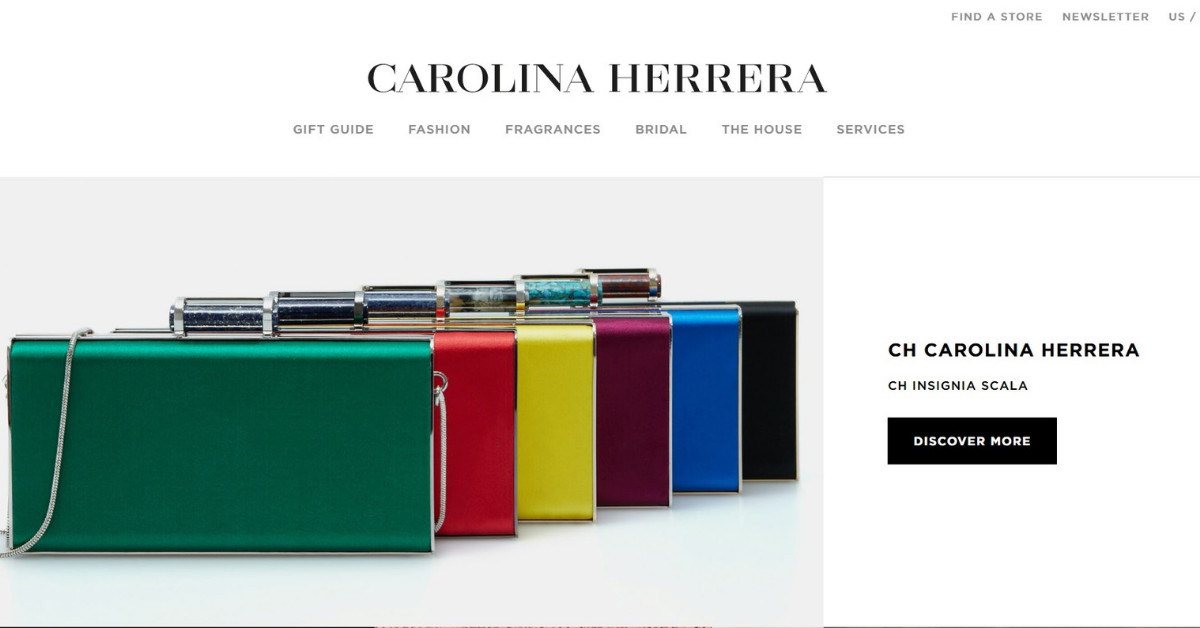 Know Your Customers' Buying Cycle
Study your customers' buying behavior and adjust your eCommerce marketing strategy as necessary. Where do customers come from before going to your website? Is it through a social media channel or through an online advertisement? How long do they stay on your website and how many times do they have to return before actually purchasing? Evaluate this data and adjust your strategy accordingly. Check out this article on Landing Page Best Practices You Might Be Missing Out On.
Retargeting is one of the most important strategies applied to the sales cycle. If most of your customers don't purchase anything on their first visit to the store, retargeting them in social media is a great way of reminding them about your product or offer them other items that they might also be interested in. Make your retargeting ads aesthetically pleasing to reignite your customer's interest in buying something from the shop.
Paid Traffic
Banner blindness is a phenomenon where internet users ignore banner-like visuals. Whether consciously or unconsciously, it's an example of how using the same online advertising strategy over and over again could cause the audience to lose interest. Being innovative and creative with paid traffic materials – be it on Facebook, Instagram, Google Ads, or any other online platform – ensures that you will be able to catch your viewers' attention.
Keeping your paid ads visuals new and exciting is the only way to stop them from scrolling down and check out your offer. Costco usually comes up with Facebook posts that are visually pleasing but are simple enough not to distract from the actual offer or promotion.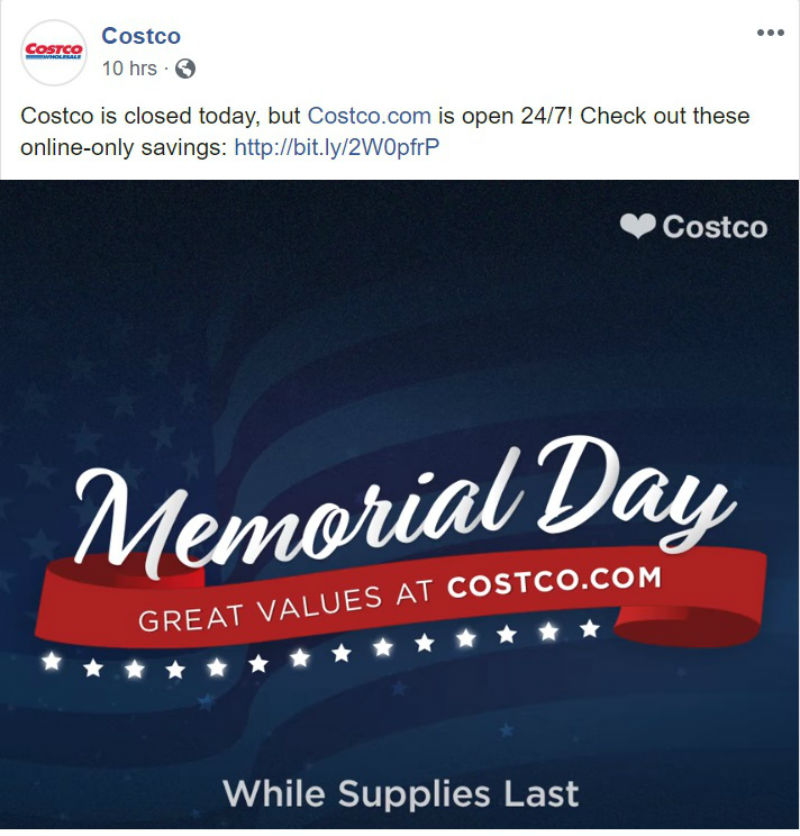 Provide Ample Visualization of Your Product
Unlike in an actual store where customers can touch and feel the product, eCommerce shops require customers to trust and proceed to pay for a commodity before they actually see it in person. Expectedly, customers could be hesitant to buy online especially for high-ticket items. One way to combat this is to give ample visualization by providing clear product photos with magnifying features.
It would also be helpful to provide photos of the parts of a product that customers would normally check. For instance, if they were to buy it from a regular store such as clothing seams or bag zippers. Adidas, for example, offers photos of almost all possible angles of their shoes with options for magnifying. This allows online shoppers to take a good look at their product. Plus, encourage them to hit the add to cart button and eventually proceed to checkout. Read this article on Best Fashion Website Design Tips That Bring In Sales.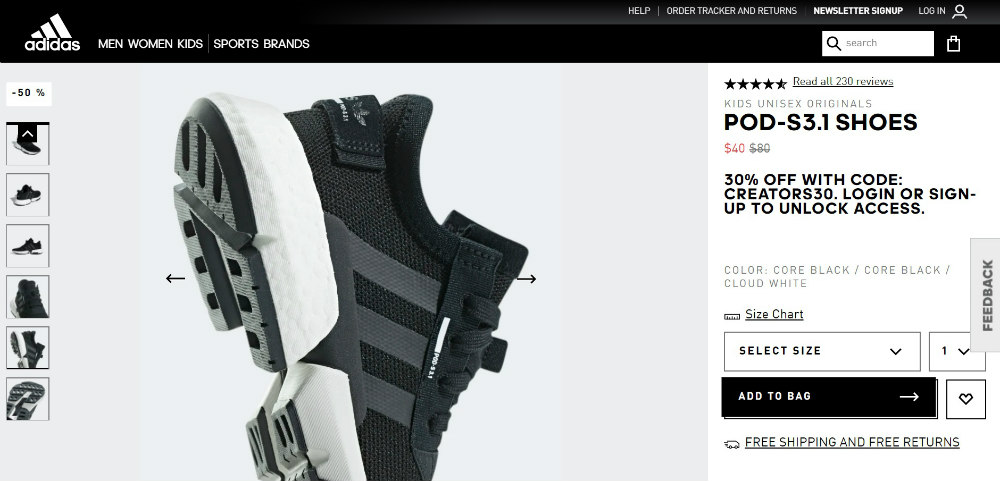 Optimize Checkout
According to a study, the average online shopping cart abandonment rate is recorded at around 69%. And the top reason why shoppers opt to not proceed with the purchase is the high costs of extra fees like shipping and tax. This could be remedied by informing your customers about shipping costs and tax before they proceed to checkout. Also, one way to optimize your eCommerce store's checkout is by reducing the steps to the fewest possible. Having a long checkout process could kill your customer's shopping momentum or make them change their mind about the purchase.
Keep Your Online Accounts Updated and Responsive
With internet users spending an average of 2 hours and 22 minutes per day on social networking platforms according to a study, keeping online accounts updated is imperative for any business. Upload visually pleasing posts on a regular basis to project consistency to your audience. Check out this article on Why Your Business Needs A Marketing Designer.
Another aspect of using social media to take your brand closer to your clients is responding to their comments and messages promptly. This humanizes their interaction with your brand, allowing for a more pleasant shopping experience.