Designing Email Newsletters That Fit Your Business

By Victoria Buckley, 03/09/18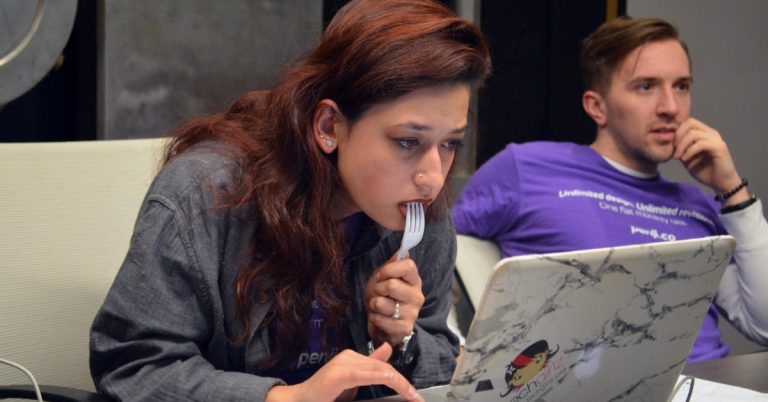 Practically everything we need to know is available to us in the palm of our hands. Instant gratification. As for the things that aren't immediately available, well, that leaves us frustrated. As a business owner, you want to be sure that information about your company is readily available to the clients you are serving. Email newsletters with helpful visuals are a great way to give information to clients without overwhelming them.
What is an Email Newsletter and How it Can Help You
An email newsletter is a tool that can help strengthen the relationship between your company and your clients. Lots of businesses – retail companies, bloggers, social media sites, travel agencies – use email newsletters. But the best part about an email newsletter? You chose when to you want to create one. Typically, an email newsletter is scheduled to be released on a regular basis to keep a familiarity with clients.

Thinking About Having an Email Newsletter
Email newsletters can help direct potential clients to your website, as well as help build revenue with clients you already have. An email newsletter contains visuals that help get the message across to your clients, without the struggle of reading through a ton of words. This will help your audience stay engaged and connected.
Keep it Simple
An email newsletter should be easy to read. No fancy fonts. Not a lot of words. But remember to keep visually pleasing and readable enough to hang on to your audience's attention. Making sure that the email newsletter is clear from all devices is extremely important, especially if you want to prevent your email from going to spam. There is nothing worse than receiving an email newsletter on your phone with a huge image that fills up most of the screen. No one finds joy pinching and swiping aimlessly to find text in an email. Give clients the comfortability to scroll through and read the parts they choose to read. Use a single column layout. Have larger image and font sizes that fit the screen throughout the email newsletter. Keep it clean, consistent, and simple.
Have a Clear Topic
Have you ever heard the saying "too much of a good thing"? The same thing can be said about the information you give your clients. You might be eager to throw everything about your company in this one email newsletter. Email newsletters are meant to be fun, short and informative. Not a crash course about the founding of your company. Have a goal in mind for what you're trying to accomplish. What are you saying to your clients? How will this email newsletter benefit your company in the long run?
Know Your Audience
Along with having a clear cut topic and goal, it's smart to know exactly who it is intended for. Potential clients? Already satisfied customers? Does your audience need to be local? Identifying your audience and aligning it with your goal will help your company move along to success. Knowing who you're writing to will help you when you're setting content to your email newsletters.
Don't Trick Yourself
It's easy to assume that since your company has email marketing, email newsletters will be a piece of cake to complete. Email newsletters take lots of time to prepare and execute properly. There is a lot that goes into an email newsletter like planning the content, proofing the copy and visuals and making sure that your email newsletter is readable on all inbox platforms including desktop and mobile devices. But that doesn't mean it's impossible.
Think About Getting Outside Help
Maybe this all seems a like a bit too much your company to handle. But you don't want to lose out on the advantages of using email newsletters, right? Don't worry. Unlimited graphic design services, like Penji, can make the process of creating email newsletters so much easier. Think about using an unlimited graphic design to help your email newsletter idea come to life. Designers work around the clock to make sure they are providing you with the perfect email newsletter from start to finish.