Creating a design portfolio allows you to present your best work in one place. A design portfolio is a compelling promotional tool that allows you to expand your professional opportunities as a designer. The big question is – What do you include in a design portfolio? Depending on the type of designer you are, you'll need to include certain projects to make yourself stand out. Whether you are an interactive designer, logo designer, typography designer, or photo editor, here are a few pieces of design work that you should consider putting into your design portfolio.
Branding Package
One of the most important things you need for a business is excellent branding. By showcasing that you've worked on branding before, it encourages an employer to consider you over a candidate that hasn't. To create a branding package, you'll need a logo, typography, brand colors, website, packaging, business cards, and any other designs that you find necessary. Designing a brand package tells the viewer that you are conscious of not only design aspects, but a brand identity as well.
Stock theme for popular CMS
Creating a stock theme for popular Content Management Systems like WordPress can get your foot in the door in many ways. Of course, you can physically show your theme to your future employer through your design portfolio. But, you can also sell themes that you create on sites like ThemeForest. If you are looking for self-promotion, you have to option to give your theme away for free as well.
App


There are tons of apps in the app store, and yet, new apps are added every day. In your design portfolio, show what you can do differently. Research the apps that are in the market and find a category that you want to design an app for. This can be from anything like a photo editor to a weather app. The key thing to keep in mind is designing an app in a way that has not been done before, while also maintaining user experience.
HQ prints of your best work
Having something physical to hold brings your work from 2D to 3D. A physical piece of work from your design portfolio speaks volumes. Hand your project over and let them touch it. You'll be able to see small details and excellent handiwork. Though most work nowadays is done online, having prints will allow you to showcase your design portfolio without the need to pull it up on a laptop.
HQ mockups of your online work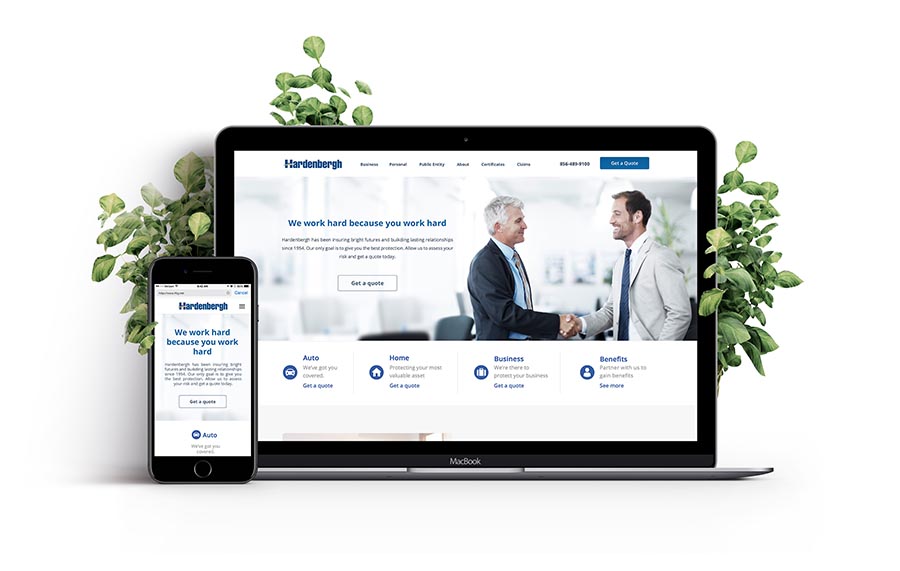 Perhaps you designed a business card. Your work would look much better in your design portfolio as a mockup than as a flat front and back design. It helps with being able to picture the physical product without having it in their hands.
Short video reel
More and more businesses are in need of video. By creating a video reel, whether it is a video showcase of what is already in your design portfolio or a standalone video that you created as a separate project, creating a video shows your wide range of skills. What impresses hiring managers are video clips added to your design portfolio. They can get a glimpse of your best work quickly and effortlessly.
Typography
Typography skills are heavily coveted by art directors and creative directors. There is power when it comes to lettering. Most design portfolios are heavy in graphics. Set yourself apart by featuring your best typography work. Include creative typography concepts in your design portfolio. This can be from independent projects or specially created for specific companies. Whatever the case, make your typography captivating.
Photo manipulation
For creative agencies and advertising, photo manipulation is among one of the most valued skills in the industry. You must be able to create visuals that are stunning, so practice on Photoshop or Illustrator as much as you can. Adding photo manipulation work to your design portfolio is a MUST if you are trying to work for an agency.
Infographics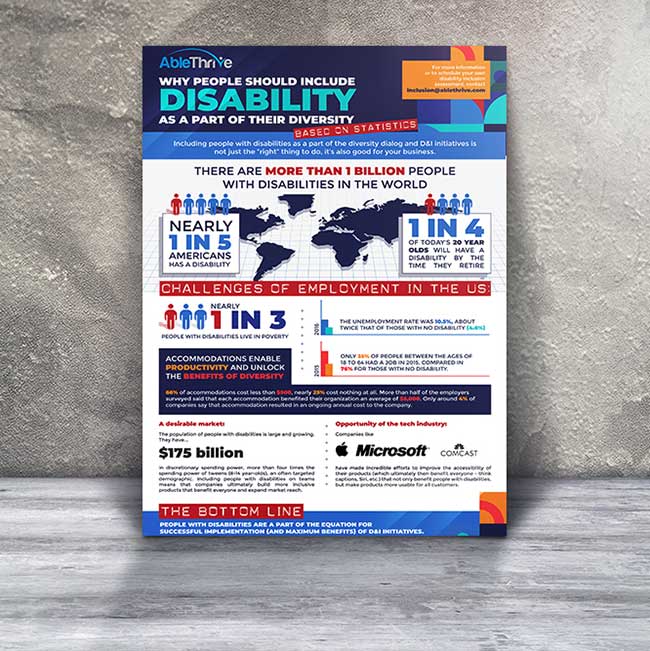 Consuming large chunks of information through an infographic is efficient and looks cool. Adding infographics into your design portfolio shows that you can take boring data and present it in an aesthetically pleasing way. Keep it informative and fun.
Interactive Print Media
Bridge the gap between web and print by adding interactive print media to your portfolio. Whether you decide to add a QR code or incorporate VR, interactive print media will impress your potential employer. It shows diversity in your skills. Keep it interesting. Captivate your audience by being unique.