If you've been searching for an unlimited graphic design service, chances are you've come across Penji and Design Pickle. (Read 'til the end for a special promo code!)
Not all graphic design services are the same. In fact, each one is drastically different. However, this remains the same: you need your design project completed at a reasonable price, time, and quality. Graphic design services often make that promise. But, that's not always what you get in the end.
At the end of the day, you need professional graphic design for your marketing campaign, agency clients, or perhaps to accelerate your startup's growth.
Whether you choose Penji or Design Pickle as your unlimited graphic design provider, you'll be in good hands. Both companies offer similar services at comparable rates. But they do differ and each has their distinct pros and cons in the following areas:
Pricing
Design workflow
Designer skill
Design quality
Design process
Communication
We'll walk you through Penji vs Design Pickle and let you decide which is best for you.
Want to give Penji a try? Use code "ANALYS15" for 15% off your membership!
What is unlimited graphic design?
If you've been searching for an effective way to get design projects done, signing up for an unlimited graphic design service is an optimal option. What sets them apart from hiring a typical freelancer is you get a full team of designers with different skill sets rather than just one. For a flat monthly rate, you have the freedom to request design projects across a large selection of categories. Unlimited graphic design services also promise a quick turnaround time, usually within 24-48 hours of your request.
While these design services have been around for less than 10 years, they are making a big impact on how the future of businesses is operating today. Hiring freelancers is risky and they may take quite some time to find. So, unlimited graphic design services have become the preferred solution.
Two of the biggest unlimited graphic design services are Penji and Design Pickle. In the next sections, we'll go in-depth about both services and what makes them stand out.
What is Penji?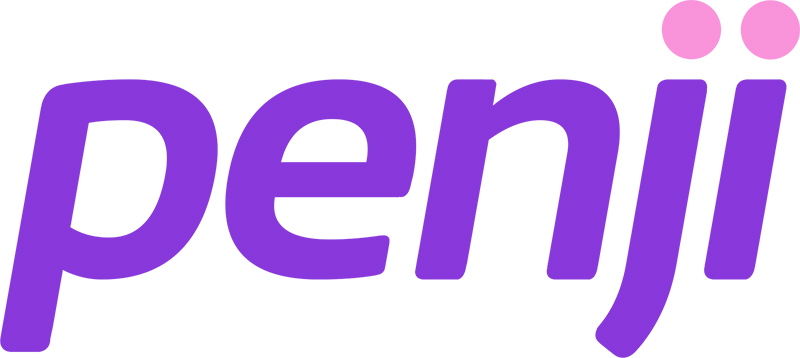 Designers at Penji have specific specializations, so you know you're getting quality results for any request you make. You can choose from a diverse range of categories such as T-shirt graphics, custom logos, infographics, and more. If what you want is not listed, you can request a custom project and a designer with that specific skill set will begin working on it immediately.
Penji's easy-to-use customer centric platform is built specifically to serve customers in need of graphic design.
In addition to easy communication with your designers through your very own dashboard, you also receive email alerts and slack integrations to keep you updated through the design process.
What is Design Pickle?

An alternative unlimited graphic design service is Design Pickle. What makes Design Pickle different is they dedicate one designer to you. You are designated one person that will work on all your design requests.
Design Pickle also has a platform for you to request your designs. Similar to Penji, you are able to submit the details of your project and you'll receive a draft within 24-48 hours. However, the main dashboard page frequently contains ads promoting their founder's page, which may be a nuisance for some.
Software interface overview
Here's a rundown of what requesting a design on Penji and Design Pickle is like.
Design Pickle
The Design Pickle interface takes you through six screens to request a design. This is what one of the steps looks like: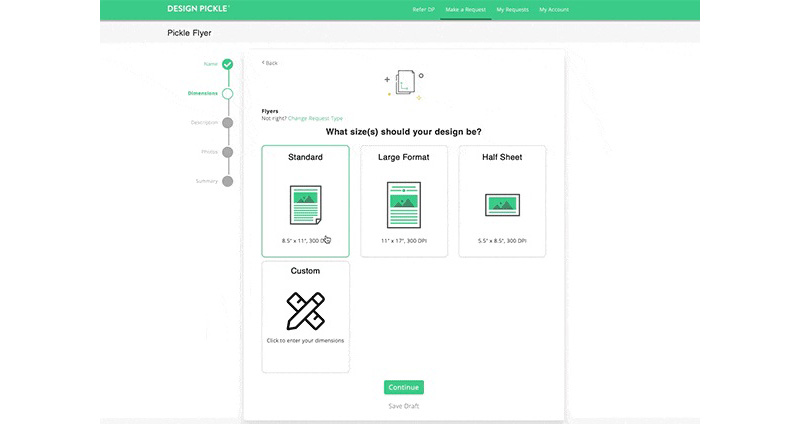 Each screen asks several sub-questions before you are taken to the next step. Though you do not have to fill in all the fields, it takes quite a few clicks before you get to the end of the project questionnaire.
Penji
On the other hand, Penji's form is all done on one screen. The project creation form generates as you fill it out depending on what your answer to a previous field is. This may change what question is asked next, providing a smooth experience without bombarding you with too much text. There are also notes on the side to give you tips on how to create an effective request. The process is quick and simple, allowing you to request a design in under a minute.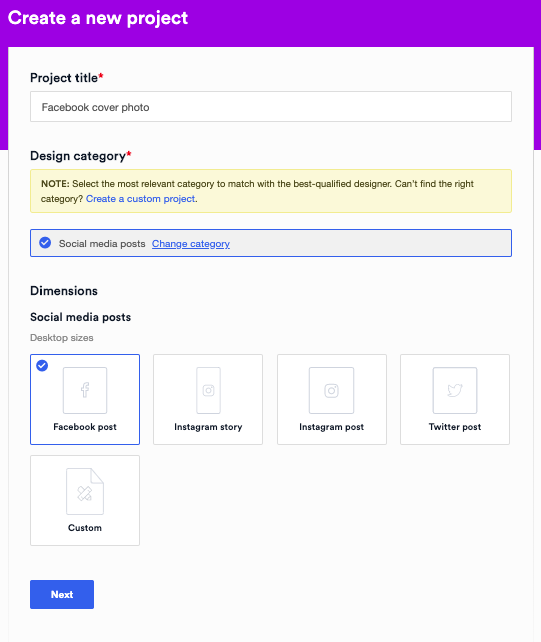 Here is a testimonial from DDIY, a business resource and review site, regarding Penji vs Design Pickle's interface.
"The Design Pickle user interface is poor. You technically can view designs from their portal, but within the portal, images are grainy, hard to navigate, and you cannot leave revision feedback on the images themselves. Instead you are better off using Slack (Pro only) or you must download a zip file of your completed designs and reply with feedback as text comments (no markup on images). In contrast, Penji has a great UI where you can easily view revisions online and enter feedback directly on images." – DDIY
Price comparison
The beauty of using an unlimited graphic design service is you know exactly what you are paying every month without being locked down by a contract. Here we compared the packages between Penji vs. Design Pickle.
At Design Pickle, you have three major packages to choose from: Scale, Pro, and Mix & Match. The Scale plan offers two options: Graphic Design and Custom Illustrations. If you need illustrations, you'll have to purchase that separately, adding on to the existing cost of your monthly payment.
With Penji, there are three packages: Pro, Team, and Agency. Unlike Design Pickle, illustrations are included in the Team and Agency plans.
Both companies offer monthly, quarterly, and yearly payment options.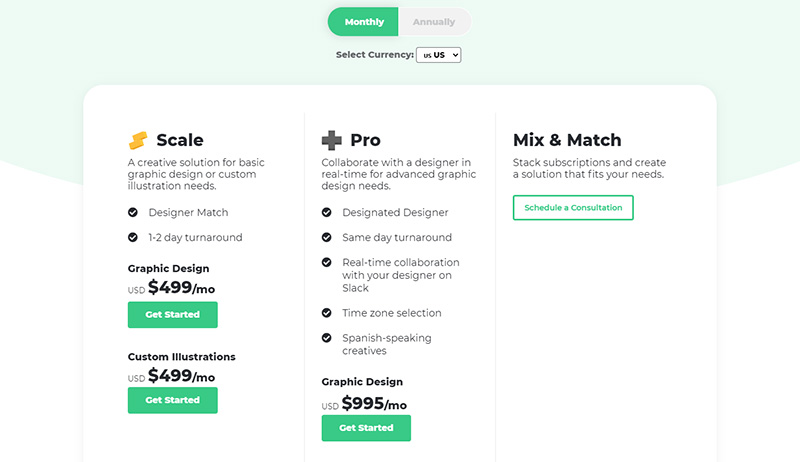 At Design Pickle, you have two major packages to choose from: Essentials and Pro. If you need illustrations, you'll have to purchase that separately, adding on to the existing cost of your monthly payment.
With Penji, there are three packages: Pro, Team, and Agency. Unlike Design Pickle, illustrations are included in the Team and Agency plans.
Both companies offer monthly, quarterly, and yearly payment options.
Quality of Work
Penji
Quality-wise, Penji can stand up to any competition. We hire only the top 2% from the graphic design industry. You can be sure of quality work from us. Take a look at some of our previous work: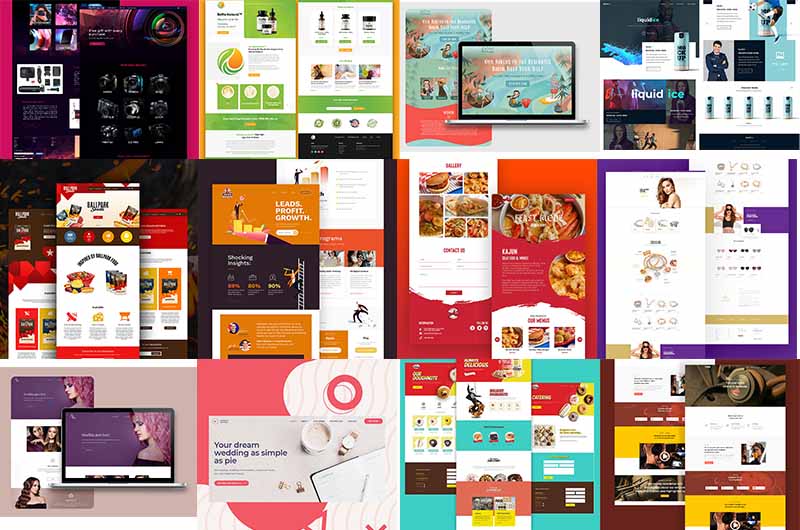 Design Pickle
A quick look at Design Pickle's portfolio will tell you why they are one of the most popular graphic design services. Below are some samples of their work: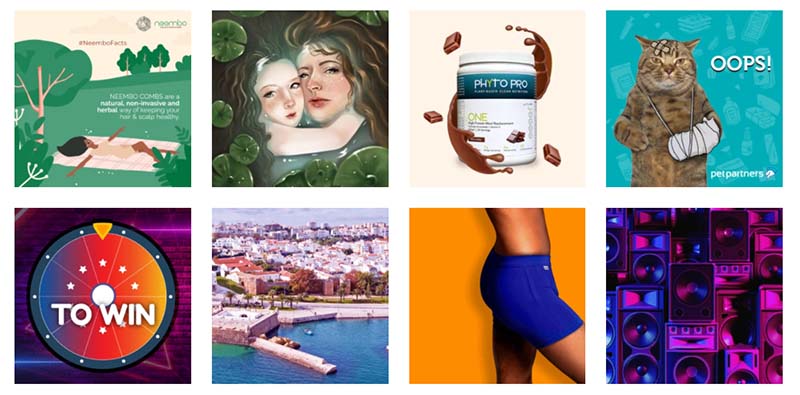 Which is a better value?
A typical user can expect to get more value with Penji because Penji's Team and Agency plan both include Custom Illustrations at no additional cost. Meanwhile Design Pickle's plan doesn't include custom illustrations. That will be an added $499/m to your bill.
Penji also covers a wider range of design types for you to choose from. Here is a comparison of available categories for you to choose from: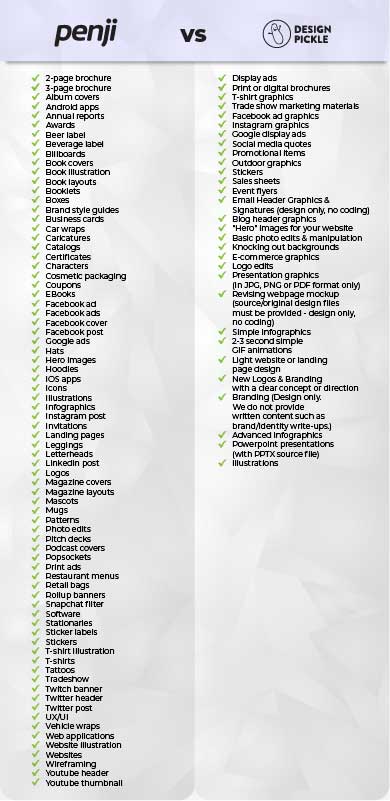 Design workflow
The core of this type of design service is the process. How will you get from sign up to finished product? You'll have a different experience with Penji vs Design Pickle. Your satisfaction will depend on what you care for the most, especially if you are a first time user. Things to look out for include:
Enrollment speed
Design request options
Communication
Revision speed
Cancelation process
The cancelation process was included on the list and for good reason. Whether you may love the service or not, we understand that you want to know your options when it comes to canceling a service. No one wants to go through a dragged out process to stop a service.
Penji's workflow
Onboarding
Once you've chosen a plan and signed up, you're immediately directed to sign in to your dashboard. From there you fill in a short questionnaire about yourself, your brand(s), and you're ready to get started!
Requesting a design
To create a project on Penji, you only have to follow four simple steps. These are Create, Connect, Revise, and Download. On the dashboard, you'll be asked to input all the information your designer needs to create your design request.
What's separating you from your completed design is just four simple steps:
Create
Connect
Revise
Download
Create your request by filling out a short form to let your designers know what you're looking for. This can be as simple or as detailed as you wish, with the option to upload any files and attachments that you want the designer to reference.
Connect with your designated graphic designer for the project. Over time, you'll work with different designers depending on your request. Penji will assign your projects to designers with the highest aptitude for that type to ensure higher quality results. You will receive your first draft within 24-48 hours of your request, with a few exceptions depending on complexity.
Submit revisions easily by clicking directly on the design image on your dashboard. This step is optional, but is available to you as many times as necessary. Make comments like "change font to Sans Serif" or "make logo bigger". You may also request more variations of a design or swap your designer for a different style. Revisions are completed within 24 hours.
Download your design when you are 100% satisfied with what you received. All your requested files will be inside, including the source file should you want to make any edits yourself or just keep stored through your own method. Your completed files will be available to redownload as many times as you like during the duration of your membership.
And, that's it! Four easy steps to getting your completed design with Penji. Through this process, you can be confident that what you receive is accurate to your request.
Design Pickle
Onboarding
Much like Penji, after signing up you're taken straight to your dashboard and encouraged to create a project. In about two days, you will receive an introduction email from Design Pickle's founder, Russ Perry.
Within the next few days, you'll receive several more videos including one to teach you how to fill out a request form, a welcome video, what they can do for you, a hello video from an enrollment specialist, and a video on how to make a design request.
Requesting a design
Once you've familiarized yourself with Design Pickle through the videos, you're ready to create a project. They give you the option to choose from their categories.
Similar to Penji, your initial draft is given within 24-48 hours and delivered in a zip file. The size can be from anywhere between 10MB – 300MB depending on your project. Unfortunately, if you need revisions, prepare to wait a little longer, anywhere from 2-3 days.
During your time with Design Pickle, you'll usually be working with one dedicated designer. Penji lets you work with a team of creatives and always assigns your project to the most qualified designer for that category.
Communication with support
Having clear communication with the company's support team can make or break your experience. Here's a rundown of how you can communicate with Penji vs Design Pickle.
Penji
On the bottom right corner of your dashboard, you'll see a Help button. Click on it and fill out the short form to get in touch with your Account Manager.
You'll receive an email reply from your Account Manager shortly after submitting your support ticket. From there, they will take care of your issue and keep you updated on the resolution.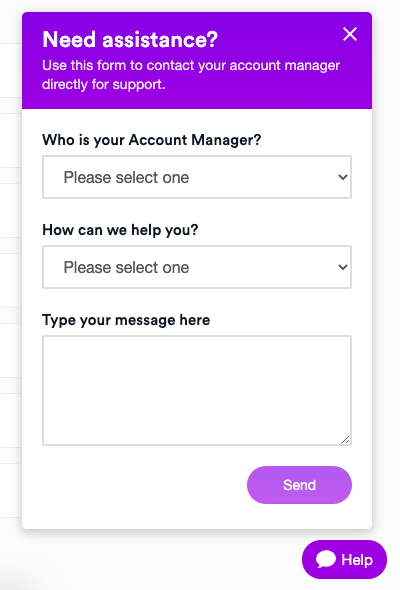 You'll receive an email reply from your Account Manager shortly after submitting your support ticket. From there, they will take care of your issue and keep you updated on the resolution.
Market share
To get a sense of the Penji vs Design Pickle market share, let's take a look at what public reports have shown.
According to Ubersuggest, Penji receives 101,717 organic monthly visitors to the website as of May 2021 with traffic on a consistent rise. In comparison, Design Pickle receives 18,639 organic monthly visitors with a slow rise and fall in traffic each month.
In the press
Over the years, Penji and Design Pickle have appeared in the press quite a few times. Penji has been featured for the philanthropy work done in underserved communities through graphic design. Creating opportunities for students and residents has been Penji's core coverage since the launch of the business. Other news includes awards won locally and throughout the country for being one of the fastest-growing startups.
Press for Design Pickle focuses on Russ Perry's personal life, the monetary growth of their business, and marketing tips. This is especially useful for clients who are looking to learn about their business itself and how they got from point A to point B.
Customer testimonials
Google
Penji has an average rating of 4.9 stars on Google with 75 reviews while Design Pickle has 4.8 stars with 92 reviews.
Penji
"Penji has been fantastic. I run an agency and we have been looking for a good graphic design solution for the past year – and we've tried a number of other unlimited services – and haven't found anything that could meet our demands for quality, turnaround and capacity. Penji does all that for us and their support and communication are unbelievably good. I highly recommend Penji." – Nate Freedman, 5 stars
"In a month I may be able to up my review to 5 stars but initially I was disappointed in the communication. I think it is easier to talk on the phone to "discuss" the feel for a project but they prefer electronic communication. Possibly a learning curve on my behalf but having said that I worked with Jonathan (I believe he is the owner) and he worked extremely hard to earn my continued business. The design work is very good and the turnaround timely. I do recommend this service." – Daniel Deary, 4 stars
"Penji has been instrumental in bringing my small business to life. They have a great team that really takes the time to listen and understand my business needs. Support is fast, designers are top-notch and super creative, and the staff overall rocks! I would highly recommend working with Penji. They really know how to treat and take care of their clients." – George Religioso, 5 stars
Design Pickle
"I love my designer Axel! I like how I have the same person and every time I have said what I wanted and he is able to interpret my ideas into a great design! I have been really happy so far!" – Natalie Kramer, 5 stars
"wow their turnaround is pretty quick" – Brandon Selby, 4 stars
"Really useful for our Gym & Basketball training facility!" – John Aitken, 5 stars
Facebook
On Facebook, Penji has an average rating of 4.8 out of 5 based on 81 reviews and Design Pickle has 4.1 out of 5 based on 153 reviews.
Penji
"I highly recommend Penji for startups and businesses of all sizes. They helped our startup with a lot of projects. From web page design, Powerpoint presentations, banner ads, and illustrations, the Penji exceeded expectations. They also finished their work faster than expected. They also have an advanced system for revisions where you can make changes and recommendations instantly. Big thanks to the Penji team for helping Eusoh grow leaps and bounds." – Joe Jason Cayetano
"Better price, better quality, and much better communication than using most outsourced designers. Penji is an asset for any company." – Brian Scruggs
"Penji has been a huge help in expanding the capacity of our in-house team for both internal and external communications and marketing efforts. The Penji team is flexible and easy to work with. Highly recommend!" – Kasando Bosco
Design Pickle
"I have not yet been disappointed by Design Pickle. I see a few reviews on here about low-end design work, but I have the Pro version of the platform, and it's likely similar to any platform – the quality of the design is dependent on the quality of the designer, and not all designers are the same. But I'll tell you, for the price and the results, it's hard to beat elsewhere. I highly recommend you give them a shot – I love them and they are an integral part of my agency." – Stephen Freeman
"Just got our first two designs back and wow! The grammar, the punctuation, the correct capitalization, the exact job I asked to be done. So appreciative of the new relationship I am beginning with Karen!" – Nadia Cherie Copeland
"Thoroughly enjoying my Pickle experience!! Sounds weird I know but it's a truly unique design service. Paula my dedicated designer is terrific and her shy colleague Jeremy 😎 Is great too. Highly recommend Design Pickle." – Ali Fowler
What Makes Penji Special?
According to Forbes, 2019 was a pivotal year for corporate social responsibility as it has caught significant attention from the media. While more and more companies have become more socially responsible, Penji has been doing it since its conception back in 2017.
We are proud to tell the world that Penji is a community-driven company. We are aware of our social responsibilities and have been doing our share from our early beginnings. We first started employing students in our neighboring communities and offering our services for nonprofits for just $1.
Today, we have branched out and have been hiring people from all over the world. We pledge 10% of our monthly profits to help people who are helping others. Qualified nonprofits and social-impact startups get our full services at a highly discounted rate.
This year, we added more to our list of programs in line with our mission to care for our community. In total, here's a list of our projects that fall under our Penji For Good program:
Penji Against Hate
Supplies For Change
Penji Partners
Penji Champions
Penji for nonprofits
Startups Unlimited
This is what makes us stand out from the rest.
From one of our clients:
"Penji to the MOON :rocket: Penji is ELITE compared to DesignPickle or other platforms… …we recently were disenchanted with the quality of our DesignPickle designer and decided to test drive a few other services – including Penji! And we're SO thankful we did… Penji's designs were OUTSTANDING compared to DP and the communication with their team was beyond reproach. We really love how they're using the 24/5 workday approach as compared to a fixed schedule with 1 designer leading our projects – as with DP. Page designs have been our main focus so far – but with the confidence we've gained from reviewing these, we know that they'll be able to crush social media assets and other graphics we need to make our businesses successful. WELL worth the value here – give them a shot and you won't regret it!"
Final Verdict
If you prioritize specialized graphic design, Penji is the best option. Being able to work with multiple designers who specialize in your particular project is incredibly important for quality and accuracy in the final product. This leads to fewer revisions, quicker completion time, and overall more polished work for clients.
If you value consistent graphic design production and connectivity, Design Pickle might be for you. The service is structured based on graphic designers per project, therefore, you'll get to know who your designer is on a more personal level. Their included Zapier integration is also an added bonus for those who need that layer of connectivity.
It ultimately depends on what is most important to you. While on the surface Penji and Design Pickle appear similar, you can see the stark differences between them once they are put to use.
Special offer
Want to give Penji a shot? Use code ANALYS15 for 15% off 3 months of Penji. Get started on your membership today!
Updated May 4, 2021