A wedding planner's plight can sometimes become too laborious. No matter how hard you try to keep everything organized, some things just naturally fly in the face of meticulous planning.
Even discussing every step to make for the best outcome possible won't fit in this article. But let's tackle the first gargantuan task that all wedding planners and agencies face: Custom made invitations. Plus, how graphic design services like Penji can help with unlimited custom made designs.
Types of Custom Made Wedding Invitations
A would-be bride would probably be in seventh heaven after hearing that sweet, "Will you marry me?" proposal on a candlelit dinner with a scenic view. This is one fired-up moment to tell all her friends about this monumental chapter of her life.
Aside from word of mouth, save-the-date and wedding invitations follow as official wedding invites. But keep in mind that both differ one way or another.
Save-The-Date Cards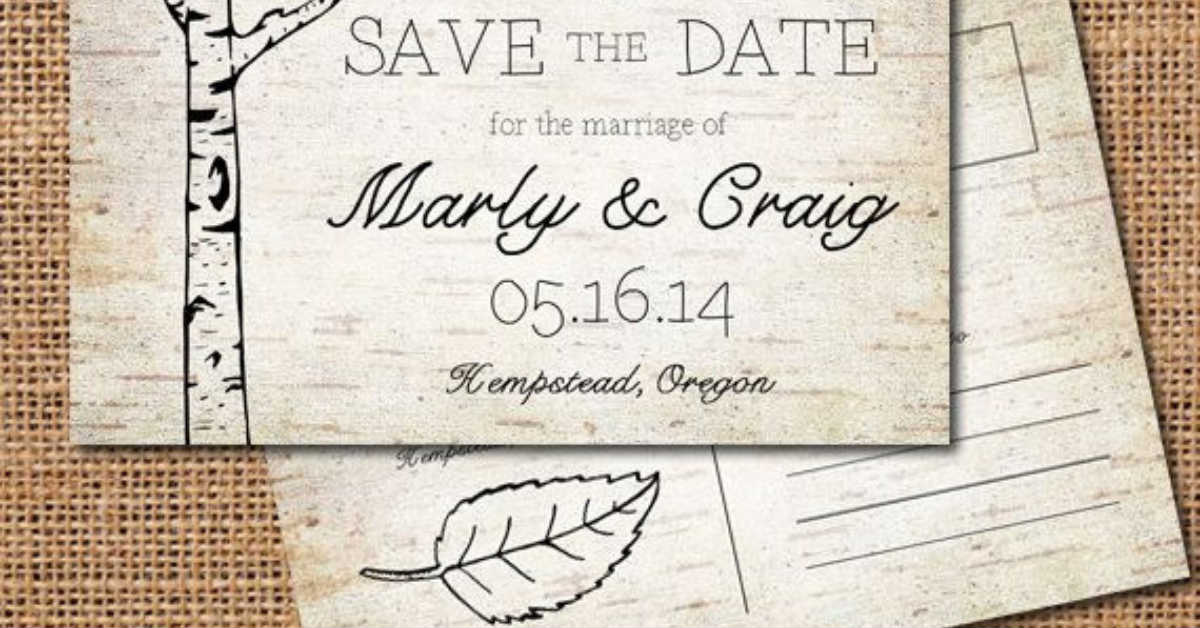 Save-the-date cards are useful, especially if you have a huge number of guests. This is usually sent six months before the wedding to let guests do exactly one thing: Save the date. Here's what to include in save-the-date cards:
Names of couple

Basic location information

Short message for an official invite soon
Wedding Invitations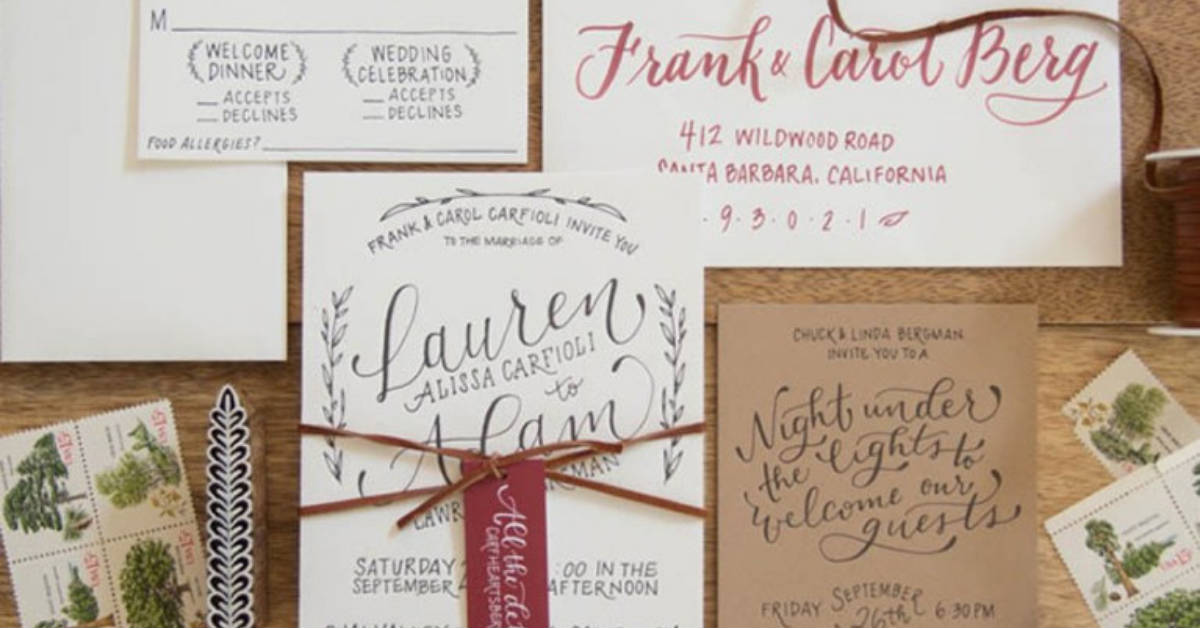 Wedding invitations are the real deal. Typically, these invitations are sent around four months before the wedding date to let guests know they're officially invited. A wedding invitation usually contains these details:
Names of couples

Pre-stamped self-addressed reply card for paper print

Registry for online wedding invitations

Ceremony location and reception information

Time and date

Dress code or motif

A short message about the official invite
Bridal Shower Invitations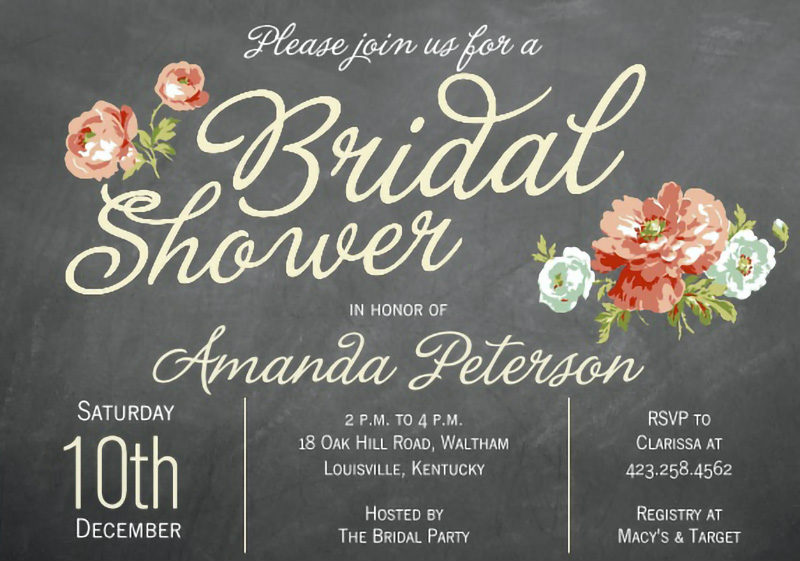 Bridal showers are another special gathering of close friends, relatives, and families. It's done to shower the bride with love, support, and gifts. While we're accustomed to an all-women bridal shower, co-ed showers are prevalent nowadays.
The maid of honor usually organizes bridal showers and should send the invites at least two months before the wedding. So the event will not interfere with any hectic schedules weeks before the wedding day.
Here's the list of people who should show up in a bridal shower:
Mothers from both sides

Grandmothers from both sides

Sisters from both sides

The bride's close relatives (aunts and cousins)

Bridesmaids

The bride's girlfriends

Some male loved ones if any
Wedding Rehearsal Dinner Invitations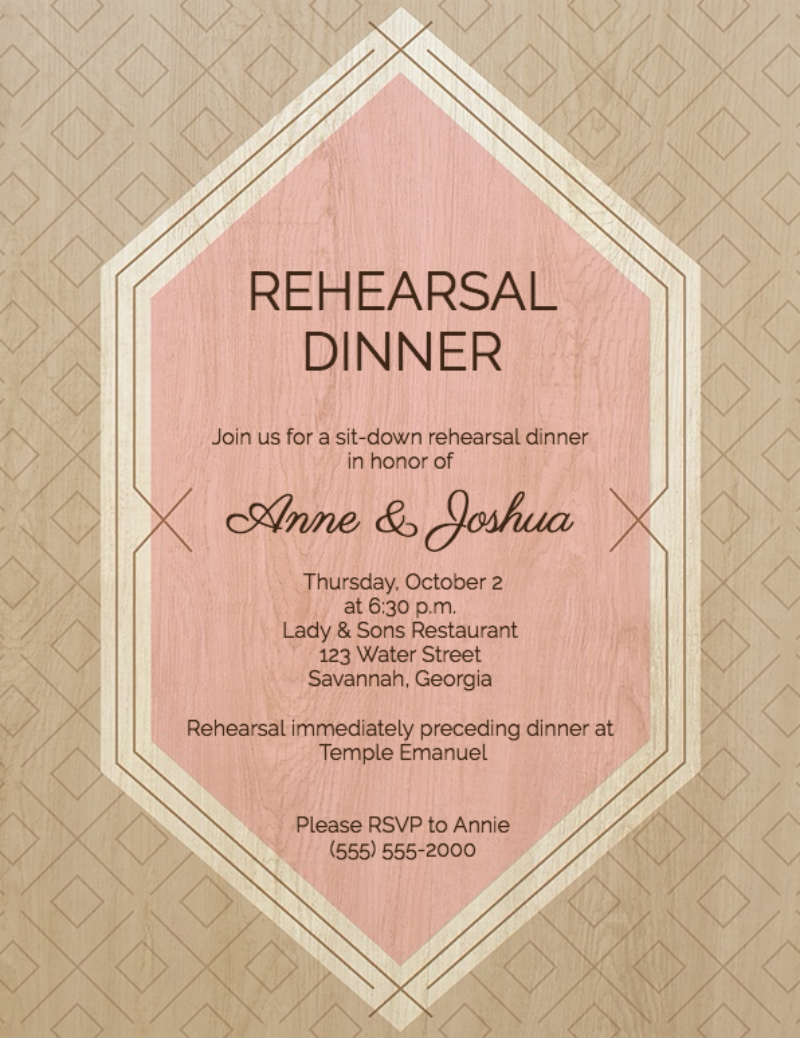 Wedding rehearsal dinners get all of the closest loved ones from both sides together before the big day. It can be a formal sit-down dinner or a very casual barbeque night, anything that loosens everybody up and lets them mingle with each other.
Wedding rehearsal dinner invites are usually sent after the official wedding invites. The most appropriate time to send them is around four to six weeks before the wedding. Here's what you need to consider for a wedding rehearsal dinner invitation:
Wedding rehearsal dinner guest list

Formal or casual dinner

Date and time

Convenient place for everybody

Themes
Eye For Design: A Wedding Planning Essential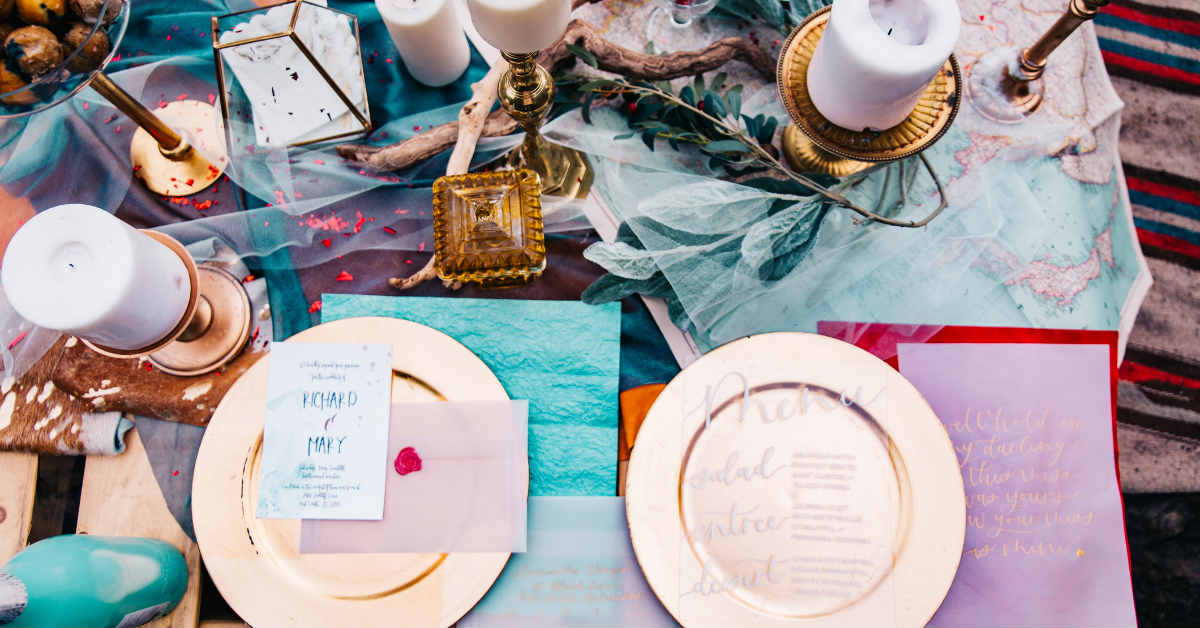 Aside from creating save-the-date cards and wedding invitations, wedding planners also need to take note of designing table cards, menu cards, signages or thank you cards. Although a wedding planner doesn't need to have know-how on graphic designing, there are simple guidelines on how wedding planners can improve the design aspects of planning wedding invitations. Here are some tips you can take heed of:
Marriage is a significant way for couples to share their love stories with their close friends and loved ones. It's essential to incorporate storytelling when creating the design elements of invitations and menu cards.

Picking a visual theme or motif is crucial to make custom made invitations stand out. Choosing the right colors is a rule of thumb for wedding planners in terms of design.

Select a typeface that lets the couple's story transcend beyond the wedding invitations and into their guests.

Size and printers are everything. Whether you're sending out paper or online wedding invitations, the right size and print matter. Thinking of these critical factors at the beginning will set working parameters to begin with, which eliminates too many unanticipated revisions.
How Penji Can Help Wedding Planning Agencies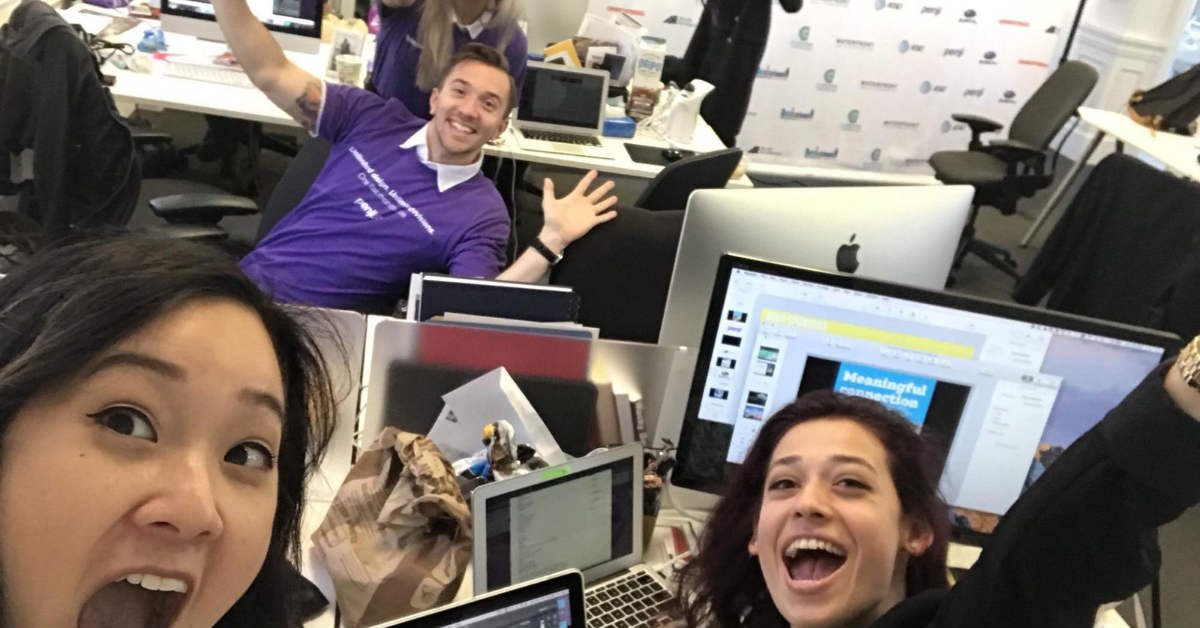 Wedding planning agencies mostly work against the clock. There is no time to sit around and dilly-dally as marriage only happens once in a couple's lifetime. When creating custom made invitations, revisions are inevitable. Although templates are available online, they don't usually let the couple's personalities shine.
And before taking matters into your own hands, think about how inexperience in designing can ruin a wedding planning agency's reputation. As professionals, you want to present the best and most professional outcome as possible.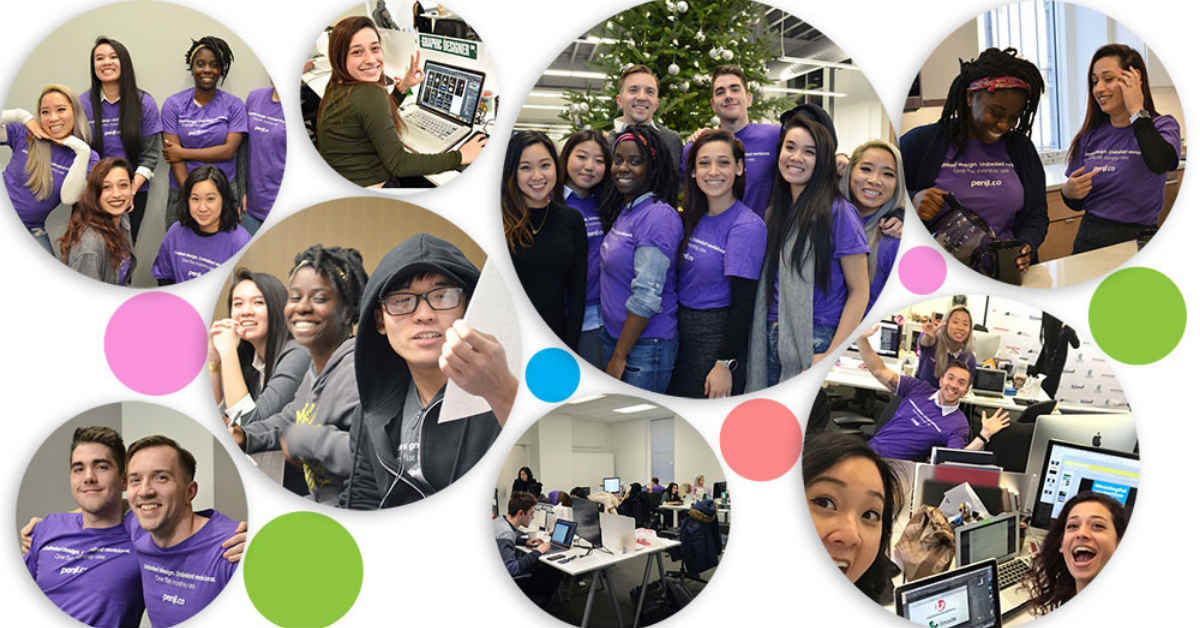 Penji, an unlimited graphic design startup, can be an excellent ally for wedding planning agencies. Here are a few reasons why wedding planning agencies will find a good investment with Penji's services:
Penji hires professional designers who have different expertise in several niches.

You get unlimited design projects with unlimited revisions. Agencies can work with two design projects simultaneously.

Penji is all about streamlining processes, so you get a simple workflow. From submitting a design idea, suggesting revisions to downloading the final design, the entire process is facile.

You get a fast 24 to 48-hour turnaround time.

You get 100 percent ownership of all source files.

Penji believes that communication is the key to successful partnerships. Communicating to and fro with Penji designers is made easy.
To top it off, wedding planning agencies no longer need to hire separate services for their designing demands. Apart from custom made wedding invitations, Penji also takes care of high-quality designs for other formats such as:
Apps

Websites

Packaging

Logos

Landing pages

Magazines and print

Business cards
Final Thoughts
In the world of design, being stingy results in a subpar outcome. As wedding planning agencies build their reputation in a saturated market, getting the job done with quality in mind is vital to keep the business going. With flat monthly rates, fast turnaround, and consistent, high-quality submissions, Penji can undeniably make designing custom made invitations a breeze.