Are you ready to level up your stream with some eye-catching ideas for cool Twitch banners?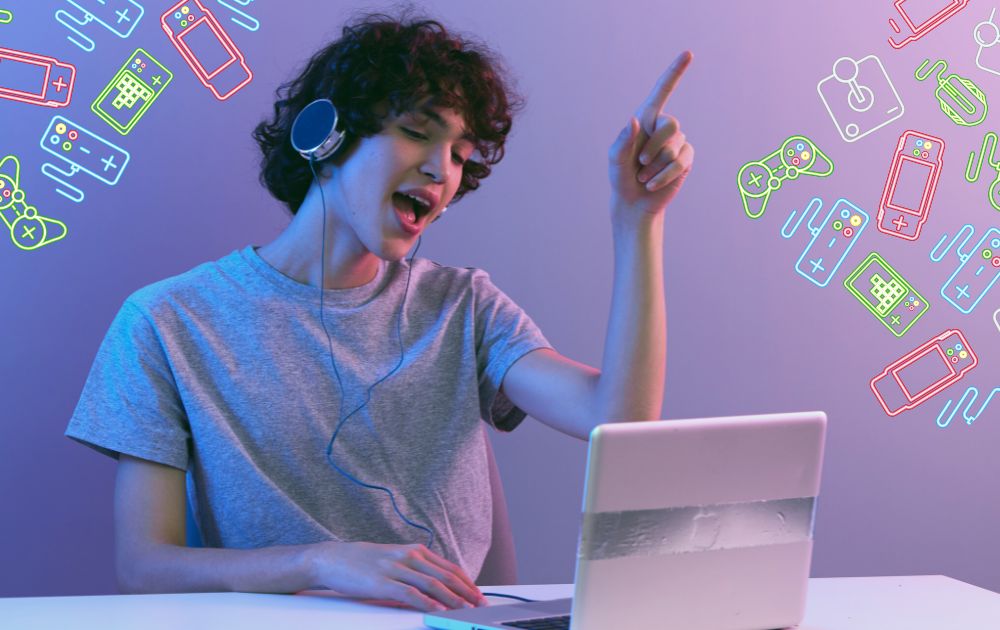 A favorite live-streaming platform for gamers and gaming enthusiasts, statistics tell us that more than 62 million hours of streams are watched on Twitch daily. But with 8.5 million content creators who use it as their main platform, growing one's subscribers list can be a huge challenge. Speaking of growing subscribers, we now see a lot of streamers being meticulous about their banners – as the case should be. It's one of the ways you can leave an impression that you mean business.
Here at Penji, for instance, many of our streamer clients sign up for our services because they know how crucial branding is in the digital age. We offer a money-back guarantee anyway, so they have nothing to lose.
What is a Good Twitch Banner?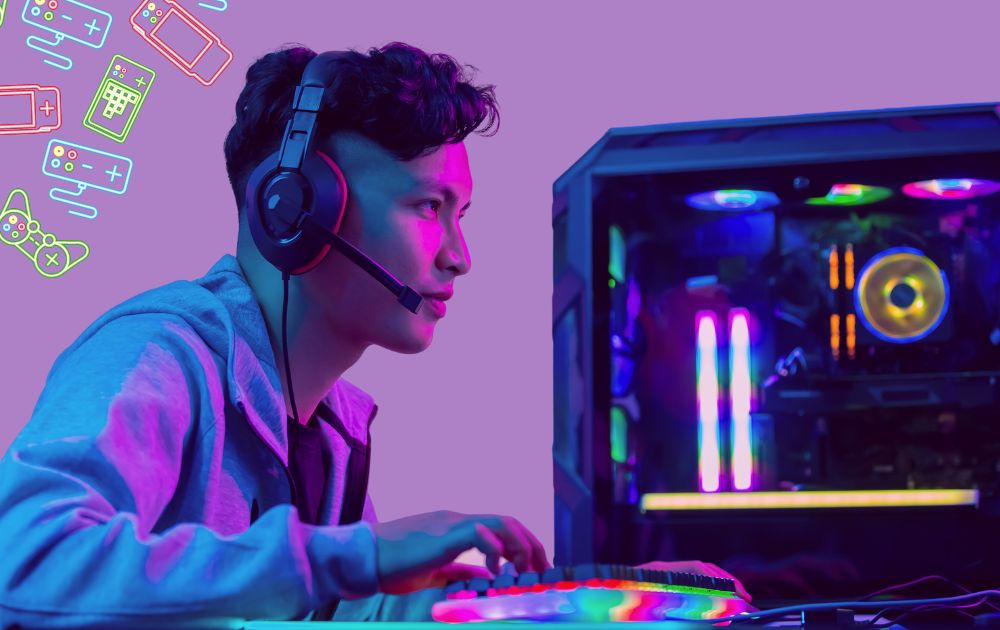 Cool twitch banners imply that the channel is active and worth watching, encouraging viewers to follow and subscribe, just like with YouTube banner ideas.
What things should a person consider when trying to craft a banner for the video streaming platform?
Size. One of the top things to consider is the size of the image. A banner for the platform typically measures 1920px by 480px for HD and full monitors or has an aspect ratio of 16:9.
Content of the image. Cool twitch banners essentially reflect what the channel is all about and what viewers would get if they choose to follow or subscribe.
Color. Most streamers use a dark color palette for their banner. Doing this reduces the possibility of the banner competing with the actual video being streamed.
Despite the popularity of a dark color palette for the banner, users shouldn't feel the need to jump on the bandwagon. It's important to pair color psychology principles with brand identity techniques to be able to come up with an apt color palette for the channel.
What are Examples of Cool Twitch Banners that Get Views?
Here are 15 cool Twitch banners you might want to review before you brainstorm for your own banner design.

DrLupo uses a black background to emphasize the rich crimson to purple hues of its gradient logo. The name is written in a white font, which floats above the dark background creating a clean but creative banner.

The banner of ESL_CSGO features a black and white photo of an event overlaid with the white name logo and lime, lemon, and white sharp-edged geometric shapes at the lower left. The colorful accent livens up the monochromatic photo without trying to overshadow it.

Lirik's black and gray background creates a perfect minimalist underlay for a logo that's equally minimalist but provides an impact. The vertical line of sponsor logos on the left is light enough to be seen but not too light to take the emphasis away from the popular streamer's brand.

Tyler Steinkamp is one of the most popular American streamers and his banner clearly reflects it. Featuring an image of himself and his logo, the banner also provides information about his Youtube Channel, Twitter account, and website where fans could buy merchandise.

Nightblue3's banner has complex and spectacular elements, but all the components work well together, giving a modern, dynamic look. The color palette of blues and greys with a burst of yellow at the bottom makes the banner look active and vigorous.
Stop using templates

Custom social media posts get more shares than overused design templates.

Design this for me!

Richard Tyler Blevins, or known by his online alias Ninja, knows he himself is his strongest branding asset, and his image on the banner banks on this. The yellow and blue lights on either side of his face perfectly complement the color palette of the background as well as his logo.

This banner uses a desaturated and toned-down the brightness of a League of Legends event photo overlaid with a white logo of a championship series for the same game.

Shroud's cool Twitch banner is dynamic and active. The misaligned logos and texts give the image an illusion of motion and energy – very apt for the gaming industry. The logo in itself exudes an anime-like appearance and lends a unique look to the banner.

Despite his popularity, Sodapoppin, or Chance Morris in real life, chose a minimalist punk design for his banner. With a gray and apricot color palette, the banner expresses a distinct brand of youth coupled with sophisticated minimalism.

One glance at this banner, and you'll instantly know that it belongs to Tom aka Tom Syndicate or Syndicate. His unmistakable branding makes use of a comic version of himself illustrated in a color palette of orange, yellow, gray, and black.

Perhaps the most memorable aspect of SypherPK's banner is its eye-candy color palette of indigo, purple, magenta, and black. These are the same colors used for the logo of the channel and gives the whole page a coherent and well-put-together look.

This banner is a very simple image that shows the logo of the streamer set against a background that also faintly shows an enlarged portion of the bear logo. The light background acts as a good underlayer for sponsor logos.

The colorful character illustration used in this image goes well with the black and white background. The streamer took advantage of the negative space to display sponsor logos and social media accounts.

TFUE's banner uses game illustration and doesn't fail to entice viewers. The mostly blue, green, and yellow color palette of the banner is quite refreshing, giving full emphasis to the character placed in the golden section of the image.

Despite its minimalism, this banner is able to catch attention and spark interest among viewers. What seems to be speckles of purple and light blue scattered around the dark gray and off-white skull image makes this banner look fun, young, and cool without trying too hard. The color and size of sponsor logos complete the overall look of the banner.
How do you Make a Cool Banner on Twitch?
When you are streaming, the least you need to think about is your banner design. But of course, we all know how important it is. So the best solution right now is to have an expert do it for you as you focus on your streaming content. Using Penji is as easy as 123.
Create New Project
With Penji, we created this platform that allows all our clients to request for designs easily. Just click the Create a New Project button, and you will be directed to a new page. This page will require you to add the necessary details for your design request. This includes the project title, design category, size, and other specific details you wish to see from your banner.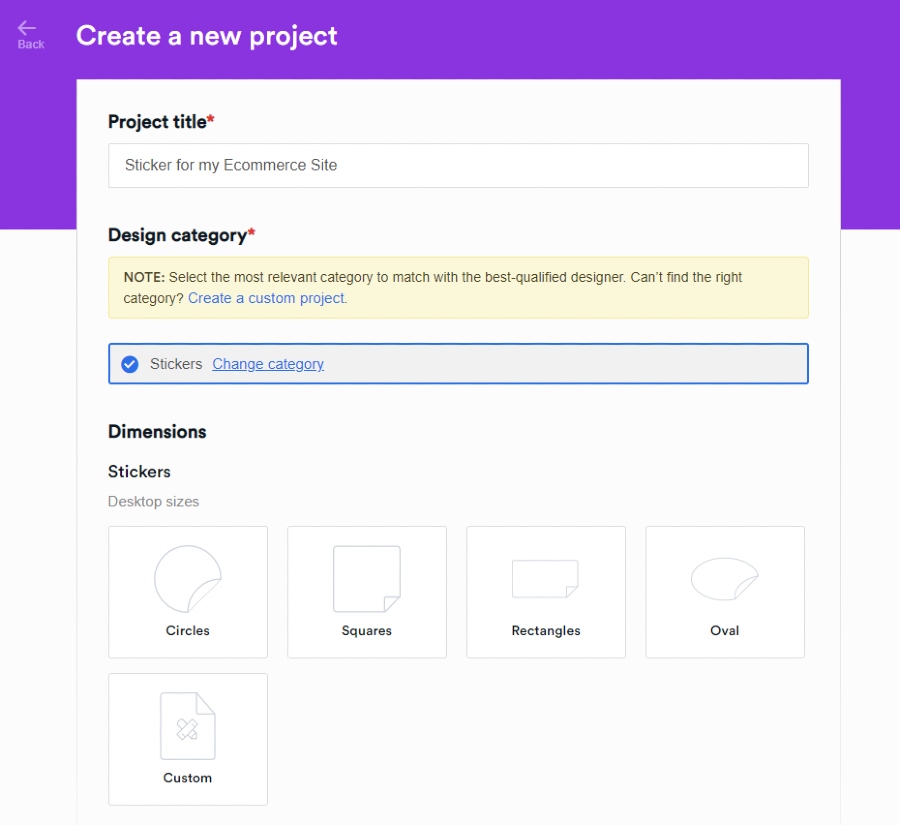 As a rule of thumb, we recommend our clients to be as detailed as possible. That way, our designers will be able to nail your request right away. If there are questions, our team will directly send you a message using the same platform.
You got that right! You don't need to wait for separate messages in your email.
Send Revisions
Generally, our designers send the first draft after 24 – 48 hours. Take note that this depends on how simple or complex your banner is.

Upon receiving the first draft, you can directly click and type the revisions on the image. This is beneficial to our designers so they will know the exact areas to amend.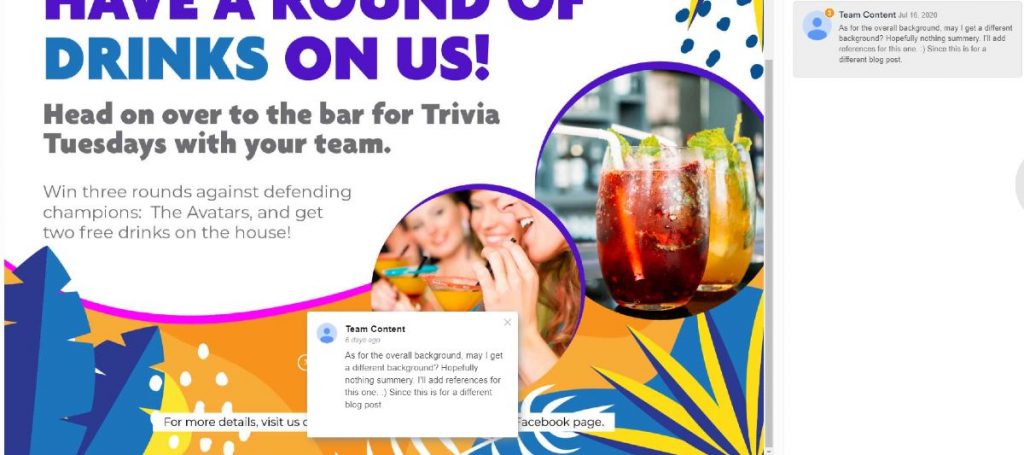 Download and Use the Banner
Now we are down to our last step and that is to download and use your banner for your channel. Again, you don't have to request it separately from us. The designs are readily available for you. It's efficient and of high quality.
Final Thoughts
Is it worth it to get design services? If you want to level up your game, then the answer is yes.
It is crucial that you have marketing materials, including banners or social media images, that can help promote your channel. But these things can take up so much time and effort. And so, we strongly encourage streamers to consider getting the services of a design team such as Penji. The beauty of choosing such an option is that you can get unlimited designs perfect for those with a limited budget.
Specifically for our team, we use a subscription model where you can choose from various design plans. Think of our approach as something similar to Netflix. Having said that, you can always pause your membership whenever you do not have design requests.