In this visually inclined era, content without stimulating graphics will fall between the cracks. That's why brands are making sure to include cool infographics in their blogs. According to Ansonalex, publishers see a 12 percent increase in traffic when they feature infographics. Additionally, 65 percent of brands treat infographics as an essential content marketing tactic. A study from Springer Link states that people can follow directions better when accompanied by illustrations.

Creating infographics will entail the help of graphic designers. Aside from graphic design trends, infographics also need special attention unperceived by inexperienced eyes. If you need help with cool infographics, hire the experts from Penji. A flat monthly rate in exchange for unlimited infographic designs is a worthy investment you mustn't ignore.

In the meantime, here's to educate you on infographic design to make yours strikingly memorable.

What to Include in an Infographic
As I was scrolling through the various infographic designs online, I couldn't help but notice the mundane ones dominating. If you want cool infographic designs, you have to ensure to include these seven elements:

Descriptive titles to hook readers
The first hook that encourages people to scan your infographics is the title. Make your titles descriptive, donning the heaviest font weight. It has to be the most prominent text on your infographic, just like a call to action on a landing page.

Subheadings to break up chunks of info
Subheadings not only give your cool infographics structure and relevance, but they also break up chunks of information. For instance, when presenting several subtopics, organize your subheadings in an orderly fashion with different variations. Play with typography, but make sure not to overwhelm it with more than three typeface combinations.

Visualized data and statistics
When presenting data and statistics, it doesn't hurt to be more creative than usual. Charts, bars, and graphs do a bang-up job. However, dressing up your presentation in a captivating manner can gain attention.

Organized and sequential storyline
Before you put everything on your infographic, lay out an interesting storyline that your audience will love. Think of a concept that can best represent your topic. For instance, when explaining a complex issue such as human history, you can present the topic through transformations from homo sapiens, neanderthals, and other human species. Bring attention to how they revolutionized each era by integrating a footstep path and images from the beginning up to the present.

Attractive colors to grab attention
Some experts say using bold, solid colors isn't recommended on infographics. For instance, using black and neon colors makes texts difficult to read. However, some do creatively pair bold and vivid colors with toned down fonts and graphics. Additionally, muted colors are also another infographic design trend that's gentle and pleasing to the eyes.

Focal points for key takeaways
Overly visualizing your infographic may overwhelm readers and put the primary takeaways in the backstage. Make sure that you put the main points front and center by placing the heaviest visual weight on them. When looking at your infographic, the focal points must be the first graphics you'll notice after the title.

Killer graphics
This element is a no-brainer and should be your infographic's main sauce. Infographics mean information presented in a visually oriented way. So it makes no sense if you don't create superior graphic designs, icons, images, symbols, illustrations, and typographical elements.

8 Ways to Make Cool Infographics Stand Out (with Examples)
Excellent infographics are singled out from the rest. If you want to make yours stand out, here are eight ways to do so:

1. Visual Storytelling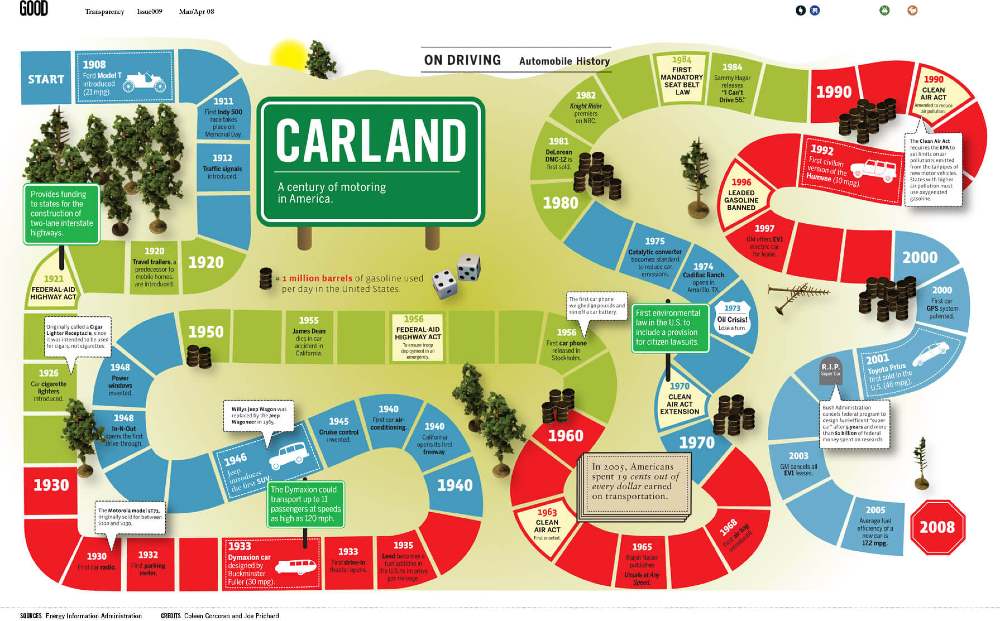 As mentioned, storytelling is an essential ingredient, so your infographic design doesn't look dull and monotonous. Include a storyline that paints a picture for the readers. This is Carland's Century of Motoring in America. The infographic conceptualizes a journey from the start to 2008. A chain of pathways in different colors leads the eyes in a systematic order. It's the perfect way to symbolize a road trip.

2. Interactive Infographics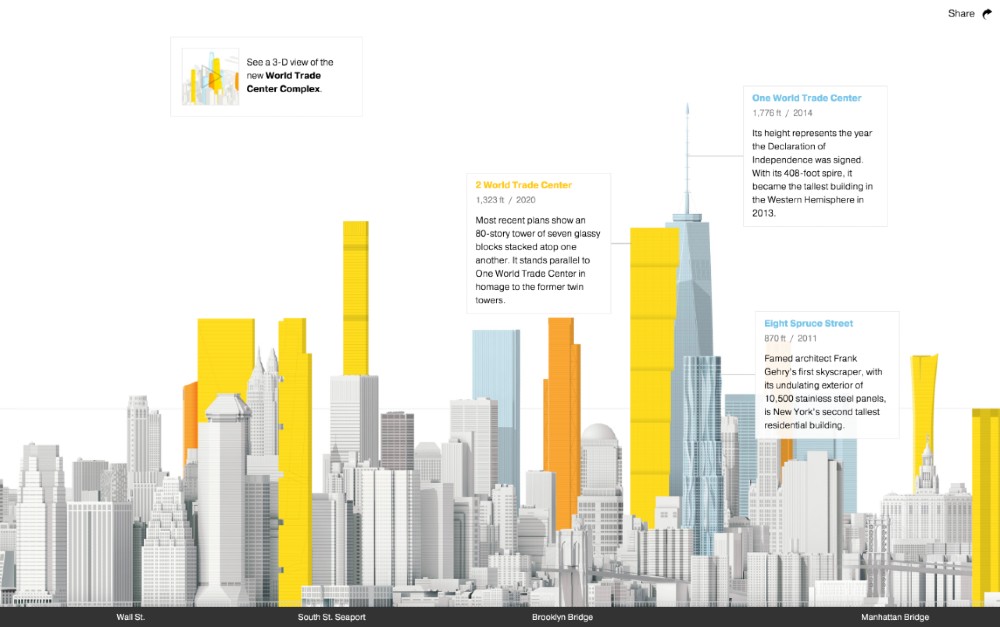 Interactivity is another design trend to make your infographic engage with readers. Unleash your creative juices by thinking of one that packs a punch. An example would be this New York skyline infographic. Deviating from the typical vertical format, this horizontal example lets you hover your mouse on every building. It then shows the details and even lets you view it in 3D.

3. Square for Social Media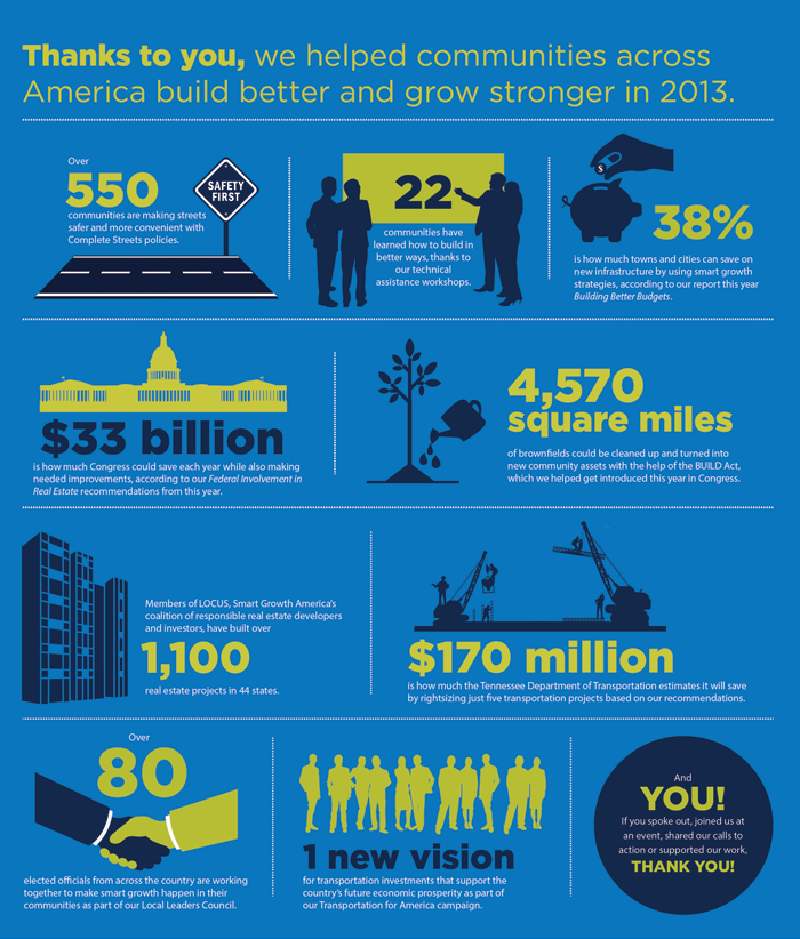 Square-formatted infographics are perfect for social media because the dimensions can be easily viewed on mobile. Here's Smart Growth America's infographic highlighting their 10 biggest accomplishments in 2013. It's simple with a blue background, but the contrast is what makes it appealing.

4. Animated Infographics (Square)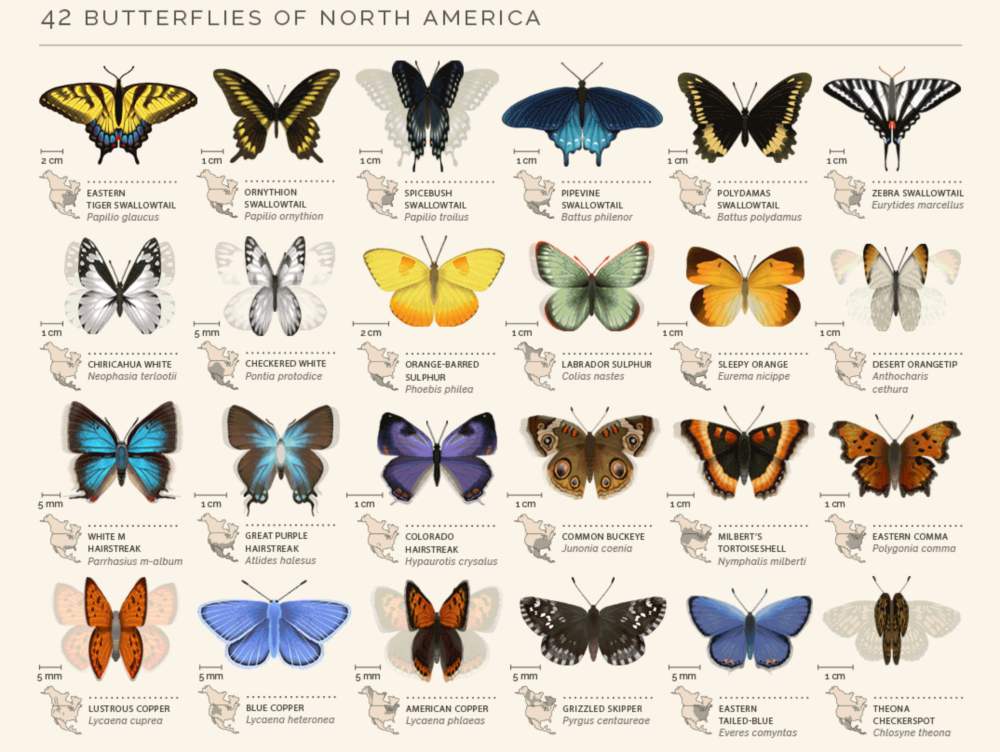 Animation on infographics is gaining ground online today. Why? Because movement is more captivating than still images. Here's a simple square-shaped infographic of the 42 butterflies of North America with the butterflies elegantly flapping their wings.

5. Animated Infographics (Vertical)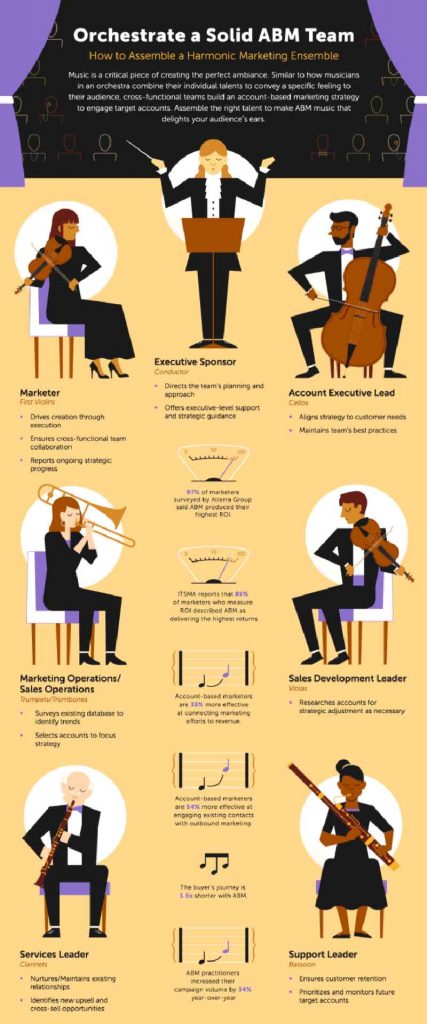 Here's another cool infographic in vertical, GIF format. Marketo sprinkles a musical concept on what consists of a marketing team. The esteemed brand compares a cross-functional team the way a conductor handles musicians in an orchestra to please listeners' ears.

6. 3D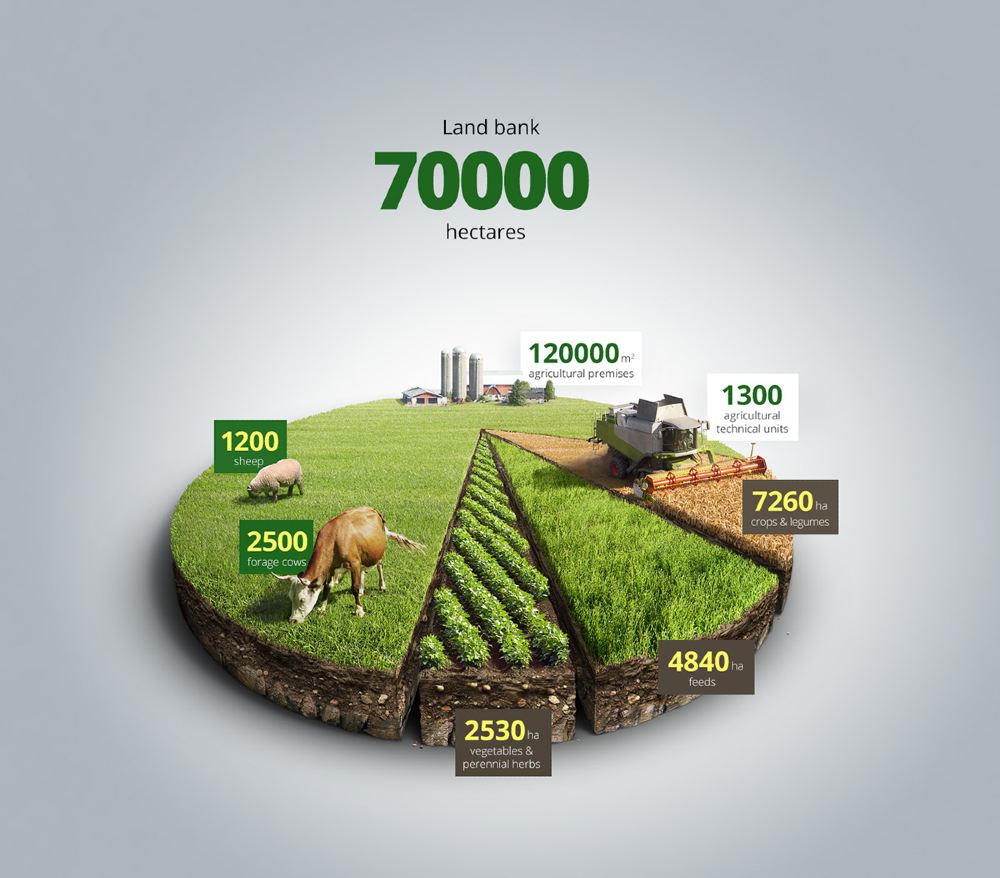 Cool infographics also have cool features such as state-of-the-art 3D designs. Here's one example for an agricultural company named Agroreserv. It shows the client's agricultural assets. And what better way to present agricultural data than an unused fields, forage grass, wheat pie chart?

7. Hand-Drawn Illustrations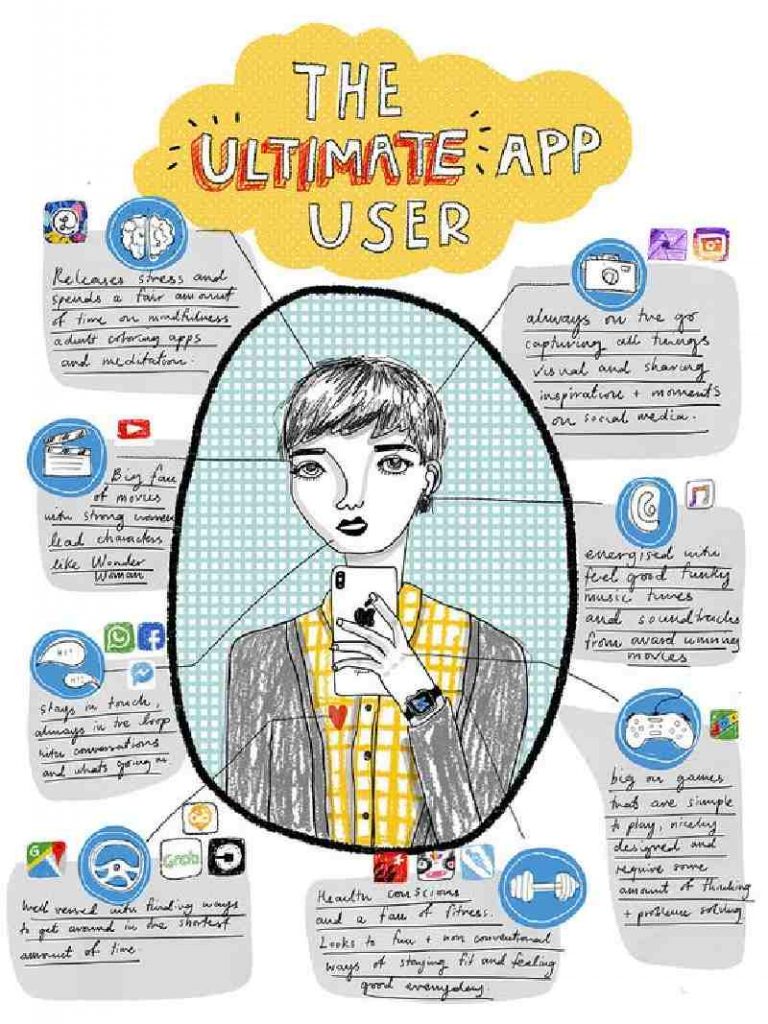 Hand-drawn illustrations portray a feeling of familiarity and personal touch. Because they resemble handwritten art, readers appreciate the visuals more. They also look unique than vector, stock, or customized images. In all honesty, there's a reason why few brands use hand-drawn illustrations. That's because they're not easy to put into cohesion. But here's an infographic example on the Ultimate App User that should inspire you.

8. Real Photography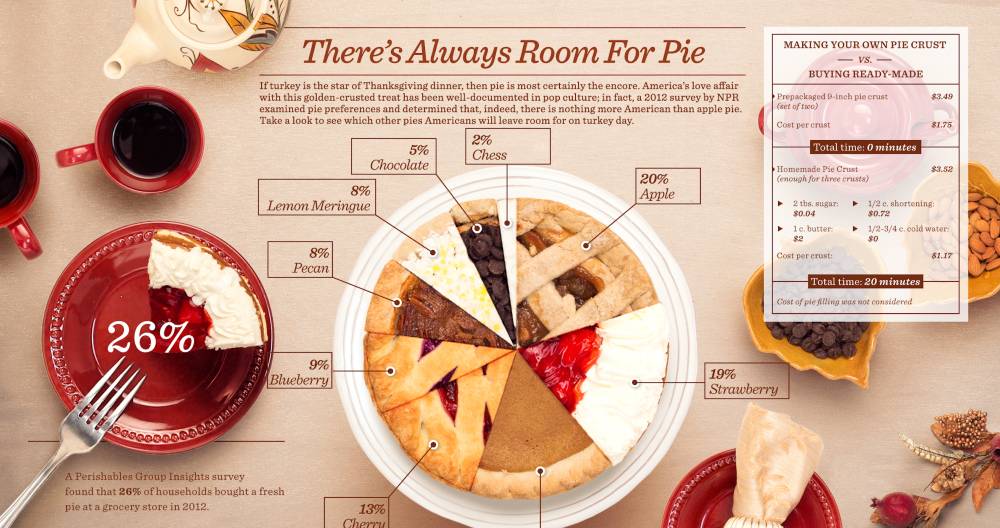 Real photography is a delight to see on infographics, especially with quality in mind. Always remember that when making cool infographics, you're enticing the readers to read the entire copy. And here's one which is a sight for sore eyes. It literally uses a pie chart to represent the pie types that your stomach will leave room for during Thanksgiving.