Smooth, clean, and balanced – everything about your website should be just as awesome as every cup of joe you serve! Without a doubt, coffee shop websites do a lot in building a brand that invites patrons to come over and sample the goods.
For instance, many of our food and beverage industry clients here at Penji spend a lot of time brainstorming for the perfect website that puts the brand in the best light. After all, they know that having a beautiful website is the first step to leading their customers to the store. In addition to that, it's also a great way to encourage prospects to become a part of their community of regular patrons.
Coffee Culture and Website Design
Before we can come up with excellent coffee shop websites, we need to understand the coffee culture. Over the past few decades, drinking coffee has evolved to become a lot more than just getting a caffeine fix.
According to anthropologist Krystal D'Costa, coffee has become more personal. In fact, the coffee industry has earned the loyalty of 20 to 29 year-olds. This audience segment, after all, is the target audience of more new drinks like bubble teas.
How has coffee drinking become personal? For some people, it has become a me-time ritual. After all, sipping a steaming cup of latte while stepping back from the day's hustle and bustle is always a great idea.
Others see coffee shops as a venue to meet people. And when we say people, it can range from loved ones and close friends to strangers they're seeing face-to-face for the first time.
Some lovers of the roasted bean see it as a necessity to stimulate the mind. After all, they probably need their espresso shot or cold brew fix to feel extra productive at work.
Coffee Shop Website Design Essentials
Given the points above, it pays to know the part your brand plays in your patron's everyday routine. If you know the role you play in your customer's lives, you'll be better equipped at choosing the design elements of your website, particularly the following:
Images. Marketing a beverage entails making your audience crave for it so bad, they'll want to place an order right then and there. To do so, you need to incorporate stunning photos of your product to entice the eyes.
Color Palette. The color palette that you choose should reflect your identity. For instance, earthy tones and wood elements can create a solid look for a laid-back, bespoke coffee place. Grays paired with bright yellow, on the other hand, can be a good choice for a cafe targeting a younger audience.
Brand Story. Whatever you do, always bring your brand story forward. Pin down what makes your coffee shop unique and bring it forward. Is it your fair-trade single-origin brews? Or, perhaps, your unique vegan latte line? Take it to the forefront of your website design.
Beautiful Coffee Shop Websites to Perk You Up
Here are a few examples of online coffee shop website designs if you're looking for ideas on how to give your brand a shot in the arm.
1. Coffee Manufactory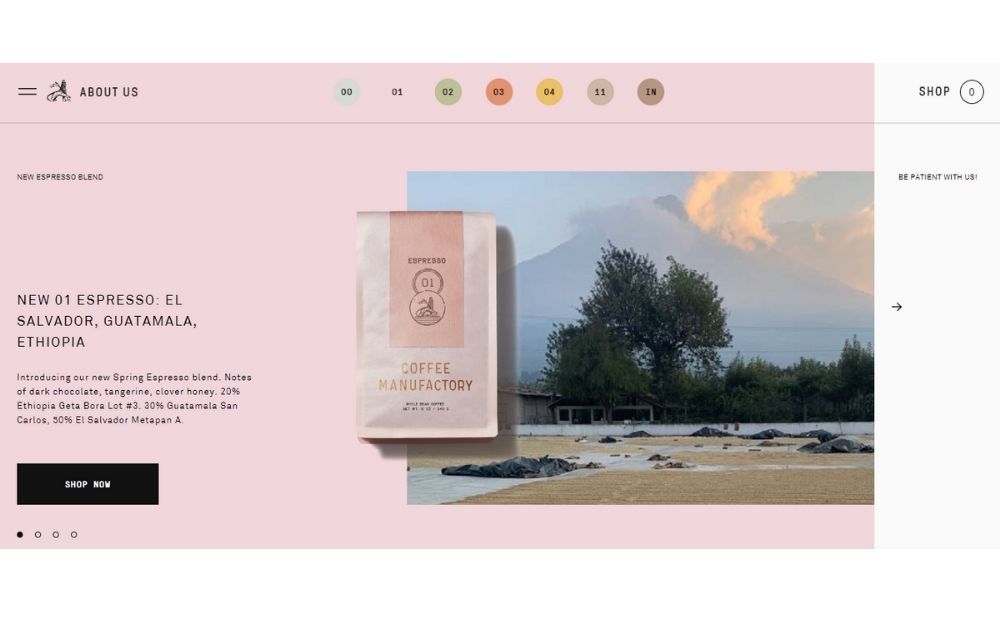 First on our list of coffee cafe website designs is this beauty from Los Angeles. The coffee pack and background color change depending on the button that you choose on top.
2. Black Fox Coffee Co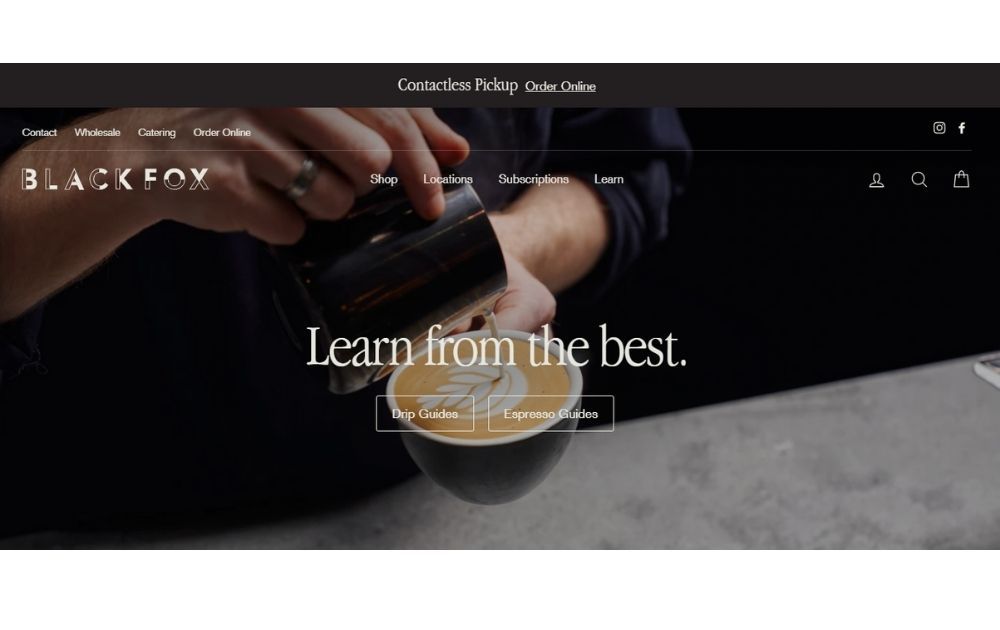 This coffee shop from Boston features a coffee website template that's easy on the eyes. In addition to that, the layout is so straightforward, giving the viewers enough room to focus on the product.
3. The Wormhole Coffee
If you're looking for coffee shop websites that look unique but aren't overwhelming, take a cue from this example. This Chicago-based coffee shop is simple yet spunky at the same time.
4. Madcap Coffee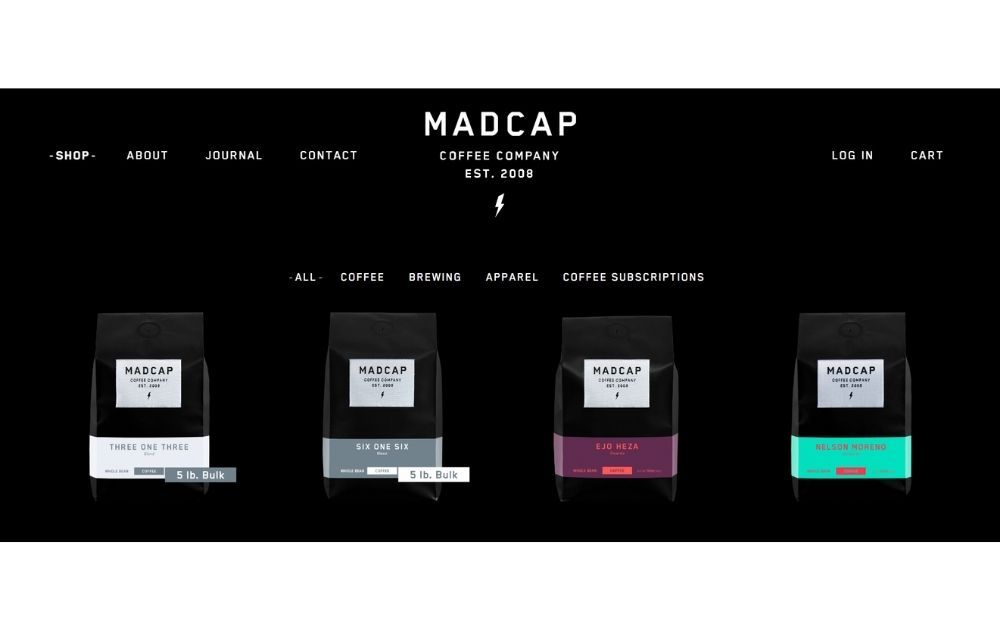 One look at their website, and you'll know that this Detroit coffee shop means business. The dark background gives the brand a look of strength and confidence.
5. Barista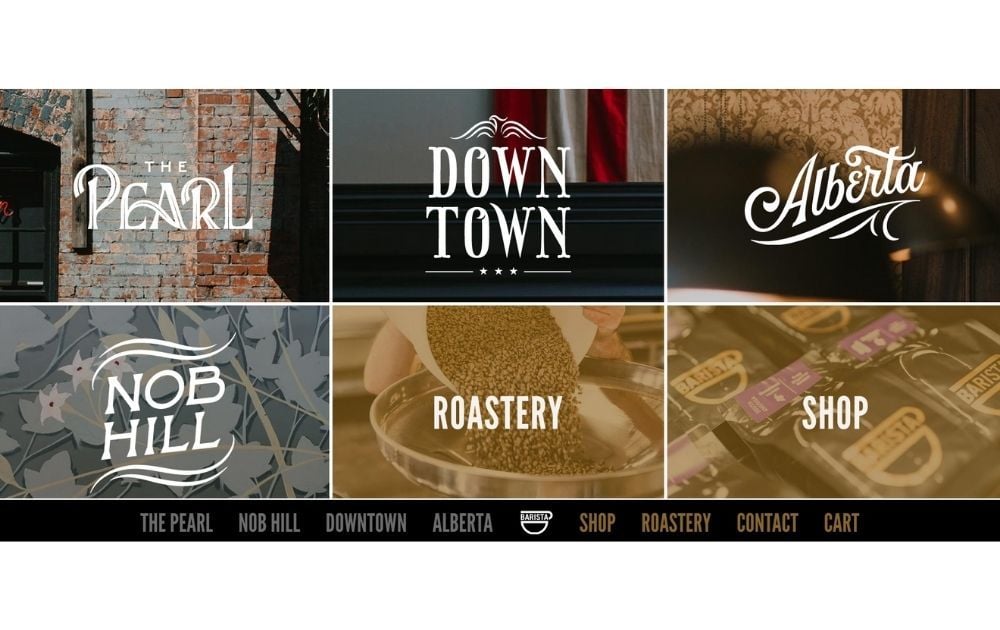 This coffee shop website for a business in Portland is just awesome! In fact, it looks good enough to print and hang on the wall.
6. Ritual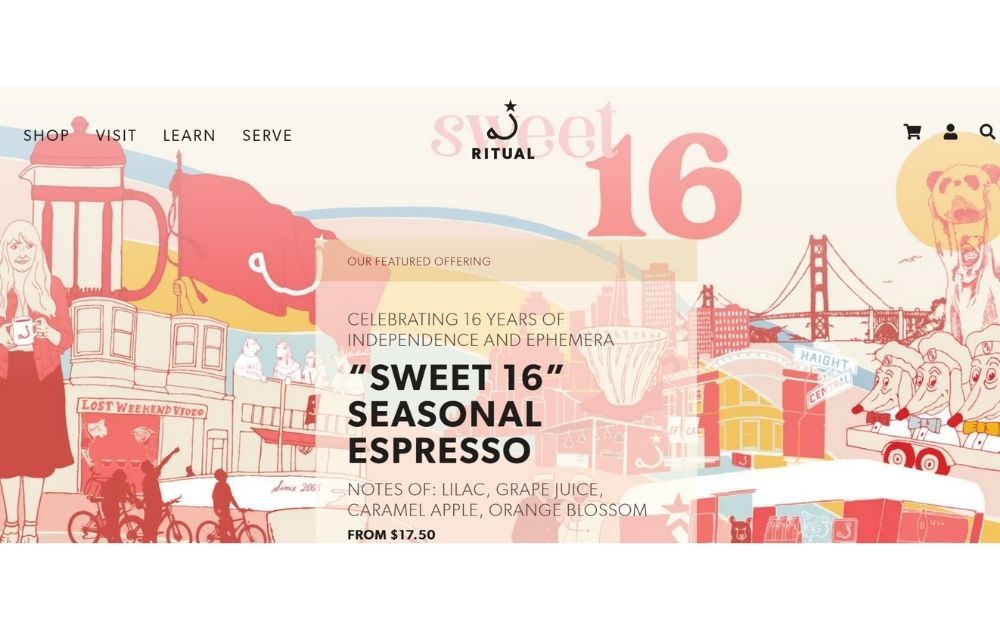 Who says coffee shops can only use earthy hues or dark tones? This San Francisco-based business clearly proves otherwise!
7. Andytown Coffee Roasters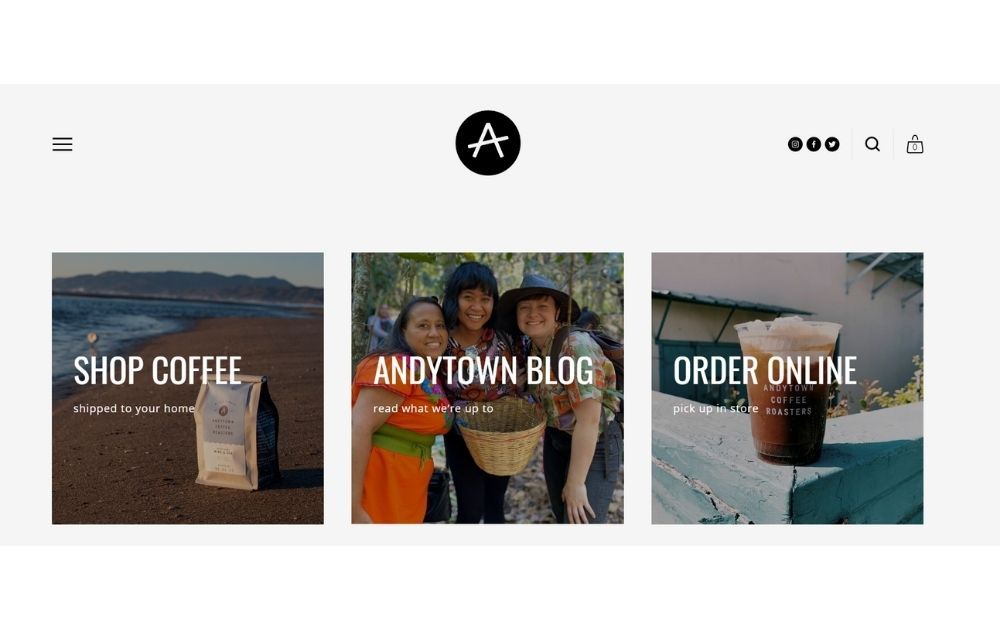 This simple coffee website for another San Francisco-based venture is the epitome of minimalism. That said, the design is so uncomplicated that it surely brings the brand personality forward.
8. Red Bay Coffee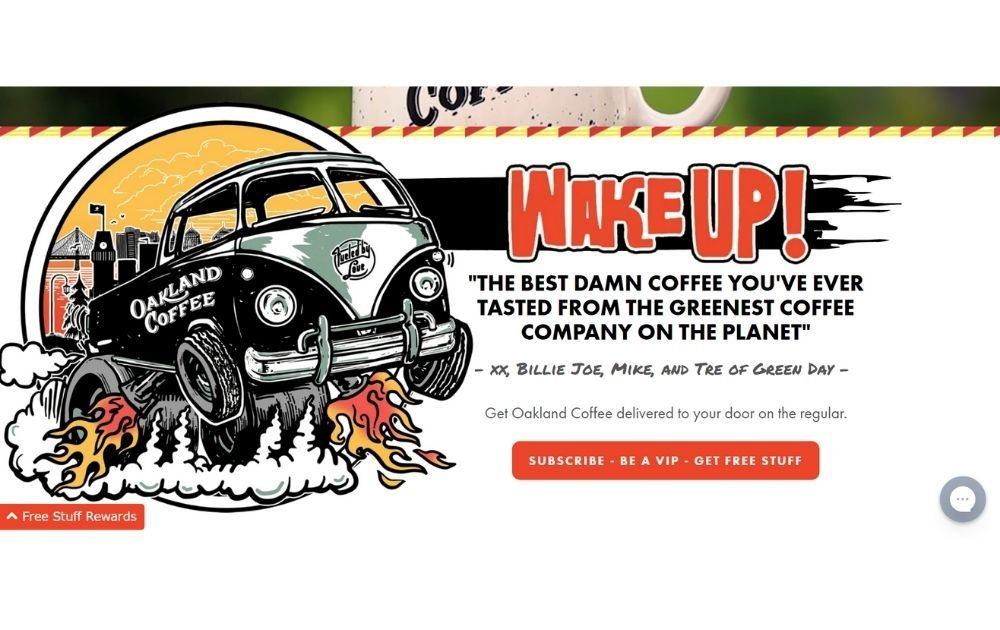 Not all coffee shops are built around the concept of relaxing and slowing down. This cafe from Oakland embraces caffeine's main function as a stimulant. In fact, you'll probably perk up your senses just by browsing the website!
9. Onyx Coffee Lab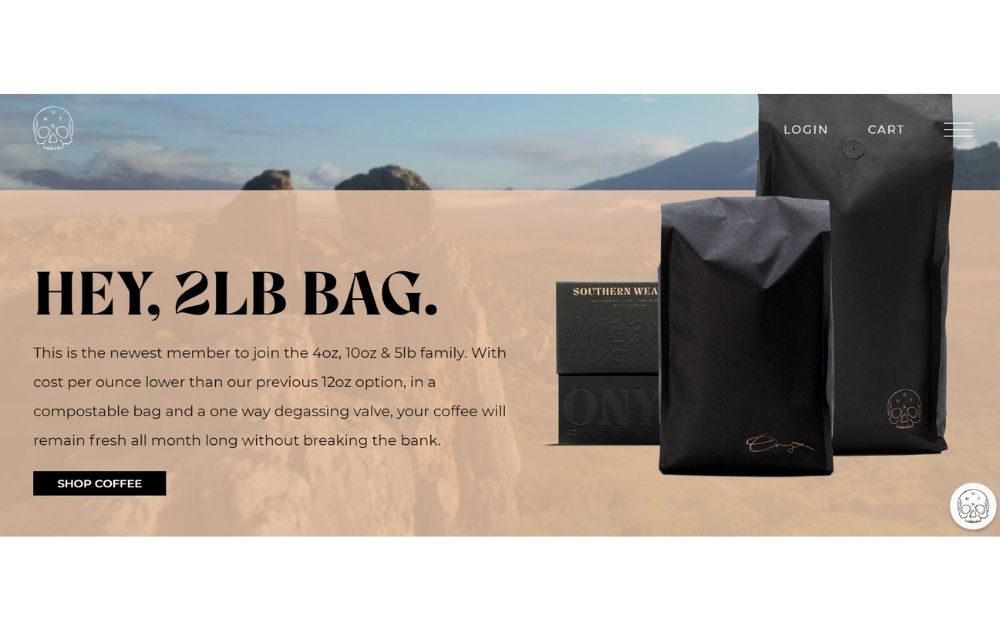 This website from a Fayetteville cafe shows how ready-made coffee shop website template designs just won't cut. Everything was tailored to bring the brand forward, from its background video to the sections on the page.
10. Arvo Cafe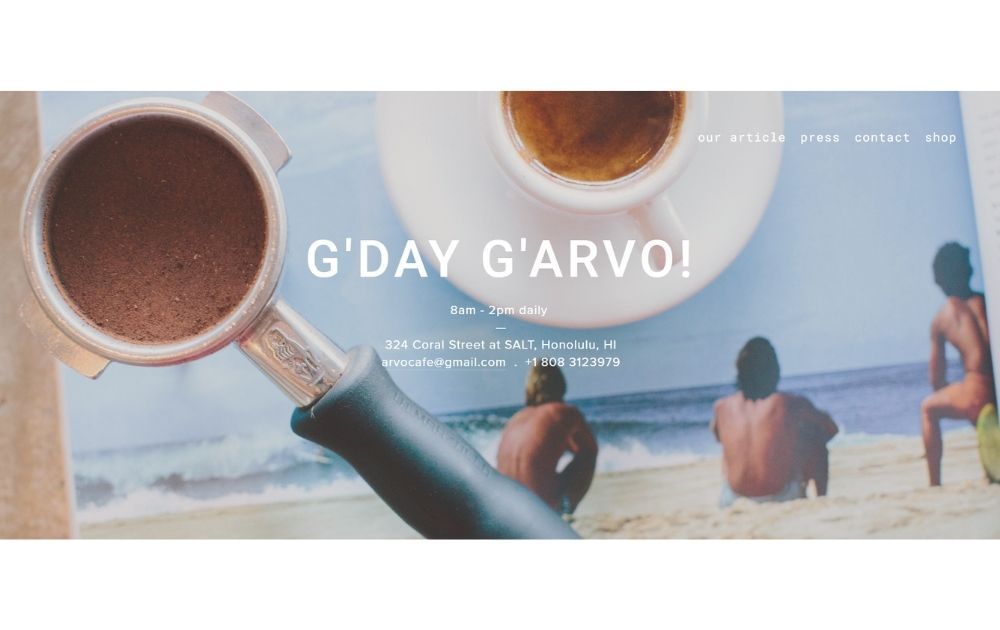 Who knew that coffee and the beach could look so good together? This Honolulu-based coffee shop shows us how it's done! In addition to its tropic appeal, the design also projects a laid-back atmosphere any coffee lover would enjoy.
Conclusion
As seen from the examples above, coffee shop websites do a lot in growing a solid brand. Besides being a source of info for customers who would want to order, it also becomes an extension of your cafe. That said, the ambiance that you project in your physical store should also stick out on your website.
If you need a partner who can create the best website design for your coffee shop, we, at Penji, are up for the task! We offer unlimited graphic design at a flat monthly rate. That means you can have all the designs you want without spending a small fortune. From book illustrations to content marketing design ideas, we've got you covered!
Here are some of the food and beverage industry website designs we've done in the past: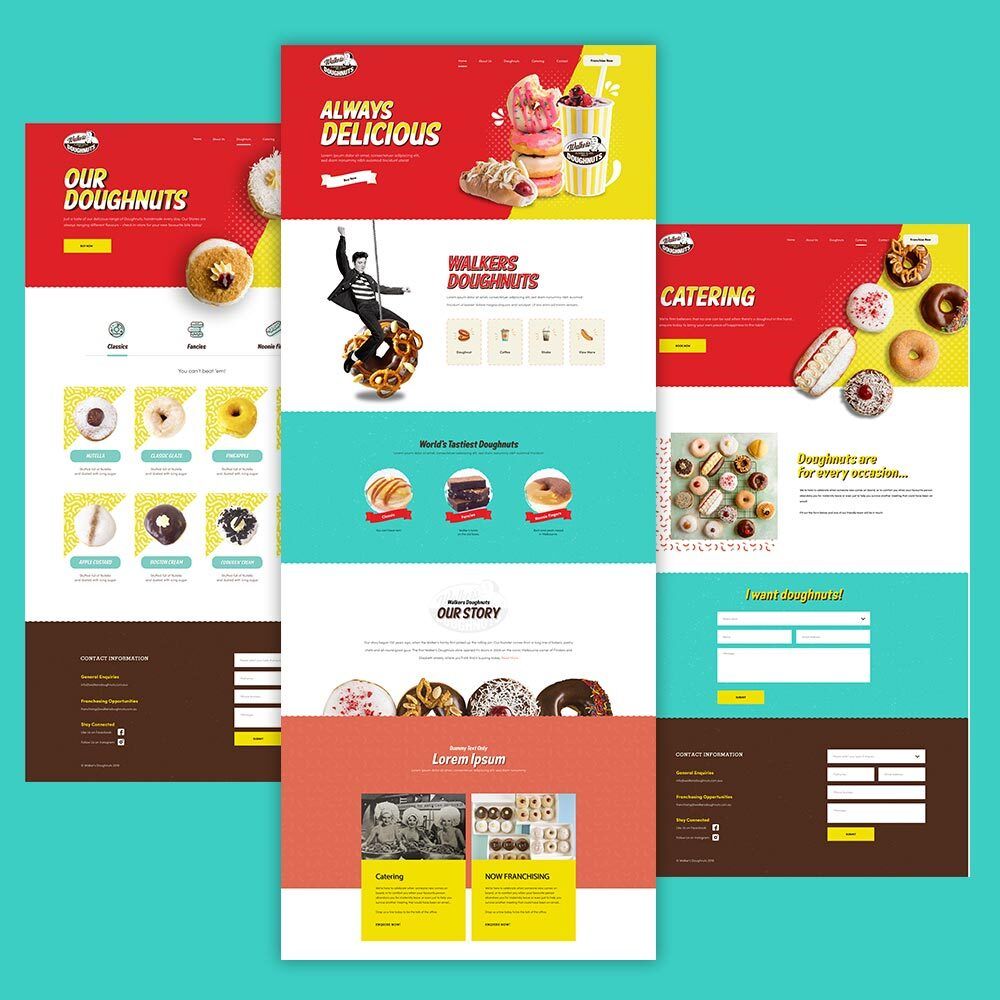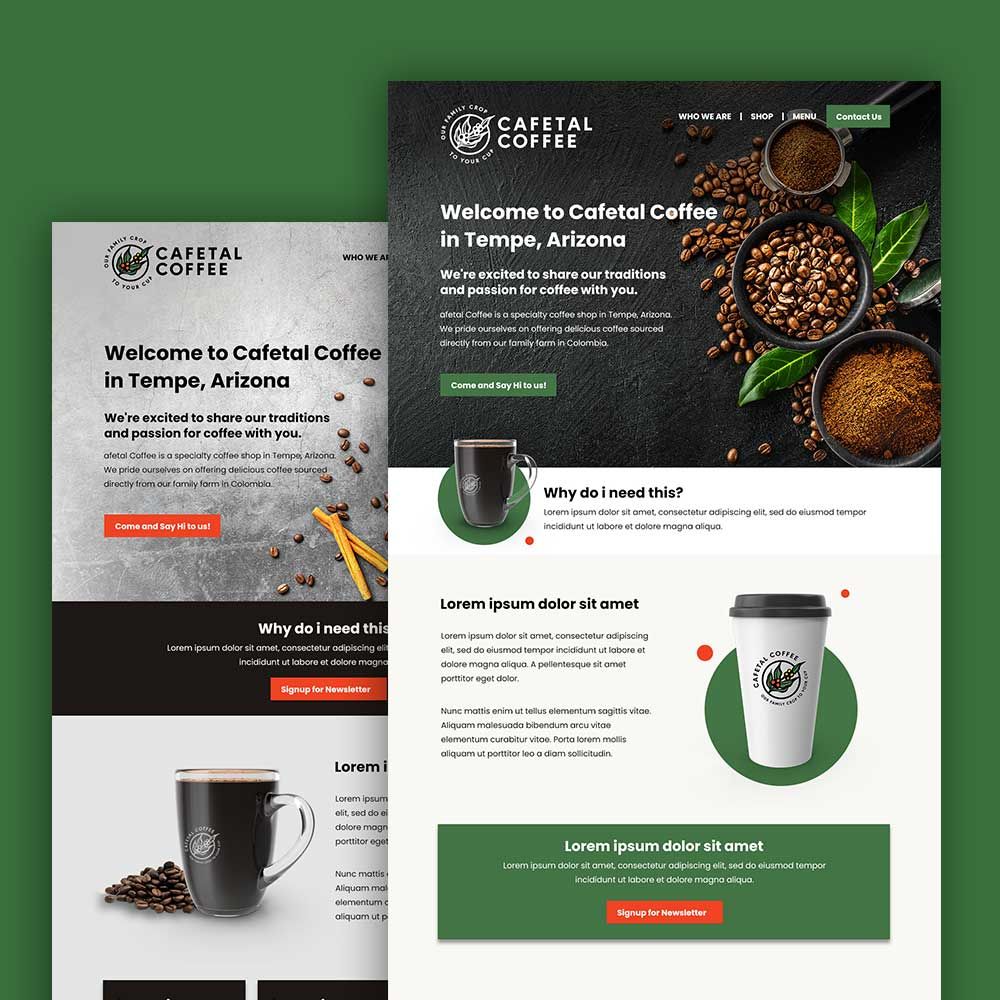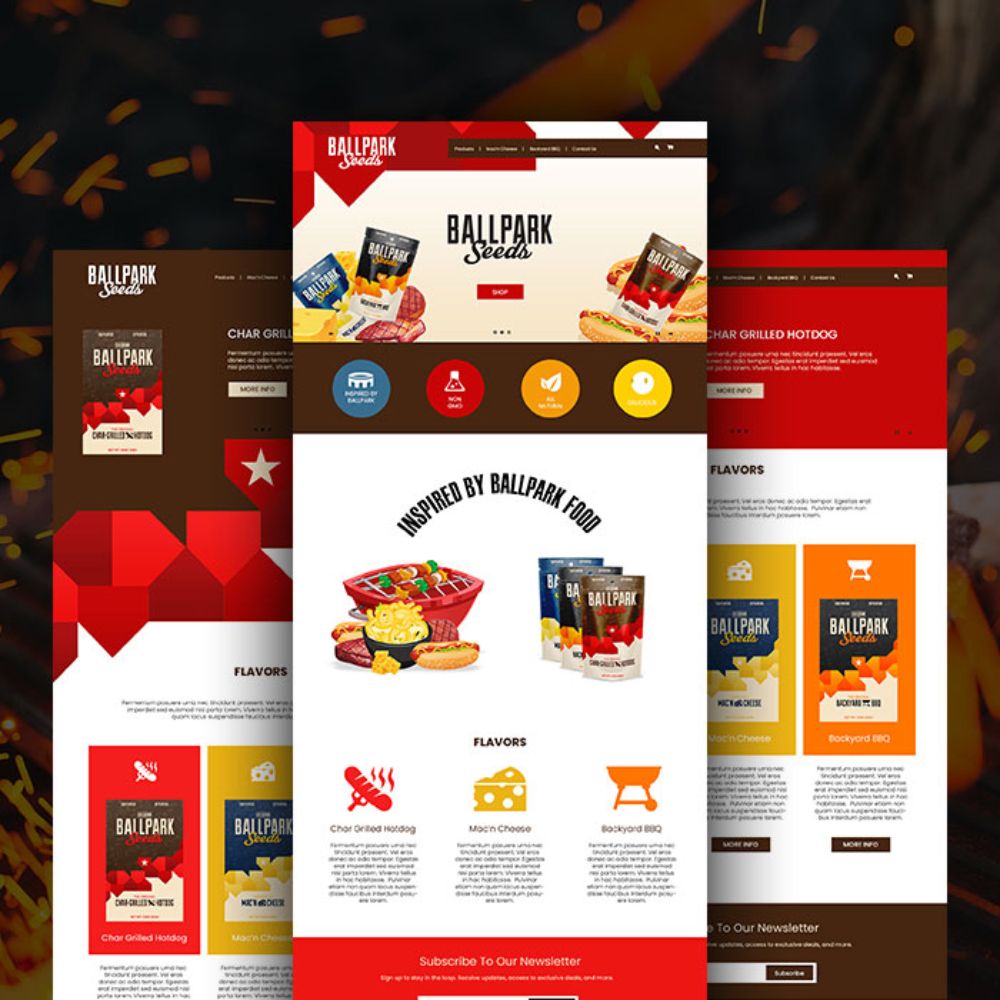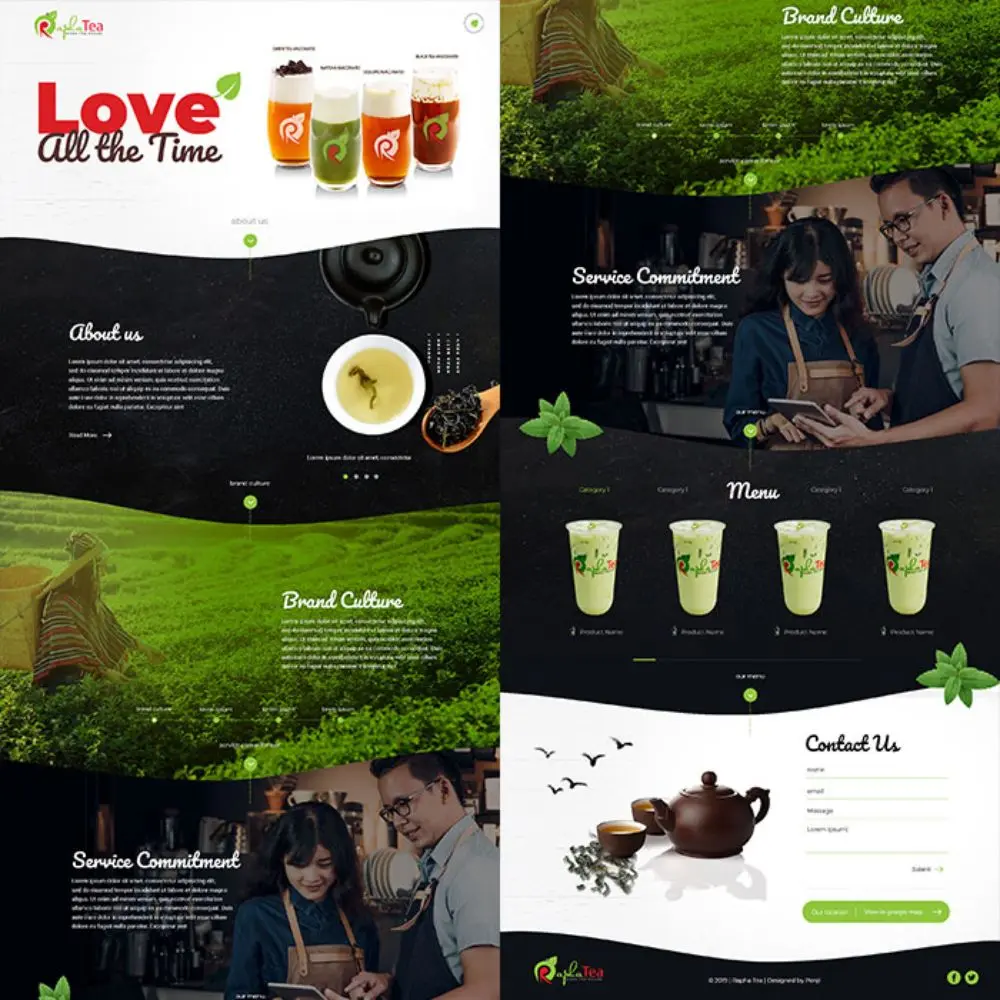 We have the top 2 percent of designers, so you can rest assured that we can help you develop a design that puts your brand in the best light. Sign up now by clicking this link to enjoy 15% off the first month of any plan. And the best part? You can try any of our packages risk-free for 15 days.