A storefront is like a blank canvas, and the holidays are the perfect time to take advantage. Brick-and-mortar stores can use them to showcase new products or promote holiday customer appreciation sales. Especially on a cold day, a warm and cozy Christmas window display will entice shoppers to come in and have a look around.
It's a good idea to tie your window display to your overall holiday marketing strategy. For example, a home goods store running a sale would be wise to opt for a holiday scene featuring all their best products. Meanwhile, a toy store might opt for wrapped presents because they're targeting parents who supply the gifts. If you run a local eatery, check out these holiday promotions for restaurants. Whatever you sell, use your holiday storefront to showcase your greatest strengths and most enticing offers.
1. Garland
Garland is affordable, easy to install, and instantly creates a festive aesthetic in your store. This makes it one of the safest Christmas window display ideas to try out. Add garland around the perimeter of your window display or drape it around featured items. Garland is also pretty neutral, so it's unlikely to clash with whatever you choose to display.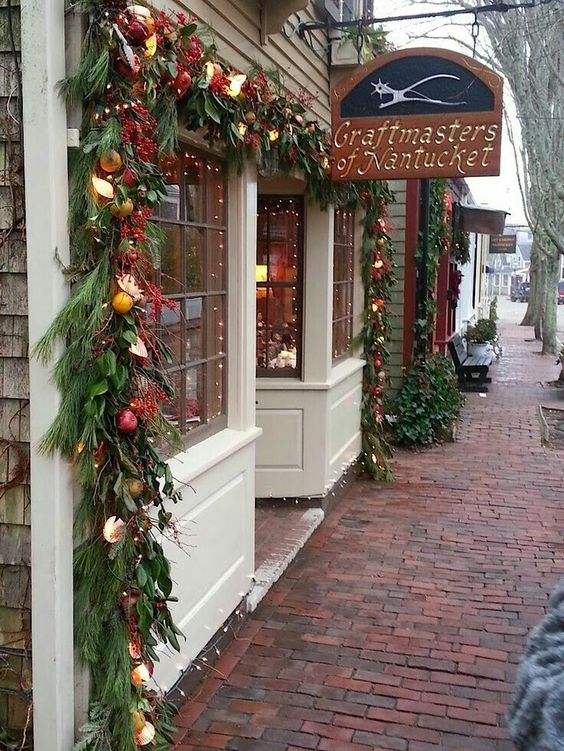 2. Wrapped Presents
If you've got empty boxes lying around, wrap them and use them as presents in your window display. Voila! This is how you can get your aesthetic off the ground with next to no supplies. Grab some bows, ribbon, festive tape, or twine to embellish your "presents."
3. Fairy Lights
When it comes to Christmas window display ideas, fairy lights are a staple. They're an affordable, low-maintenance way to spice up your storefront for the holidays. They come in various colors, they're energy-efficient, and there's no reason you shouldn't be on your way to Target right now to get some. You can even leave them up when you transition into new year marketing displays.
4. Battery-operated Candles
Real candles are an obvious fire hazard, so they're probably not the best option unless firefighters are your idea of holiday cheer. Fortunately, fake candles are cheap and do the job just as well. Sprinkling some battery-operated candles around the window gives a subtle holiday glow without stealing the attention from your main display pieces.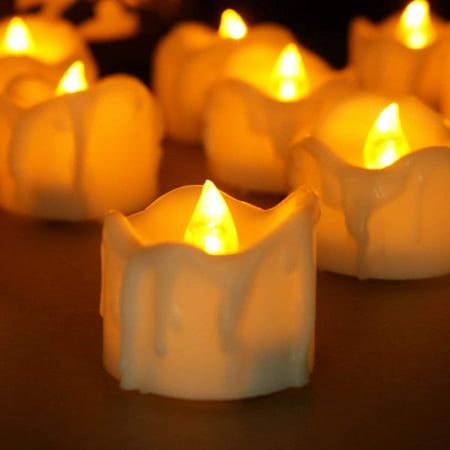 5. Window Paint
Painting your store windows might sound terrifying, especially for the less artistically inclined. Fortunately, arts and crafts stores sell temporary paint, so if you mess up you can wipe it and start again. Washable tempera paint is a popular option. You can also grab a few paint pens and hand-draw a nice scene. Some professional artists offer their services to those looking for Christmas window display ideas, so ask around in your area.
6. Hanging Snowflakes
Got some old snowflake decorations from home you're not using? Willing to make some DIY paper snowflakes one afternoon? This is another easy way to spice up your storefront. Not to mention, it's also a great way to occupy rambunctious children who could use an art project.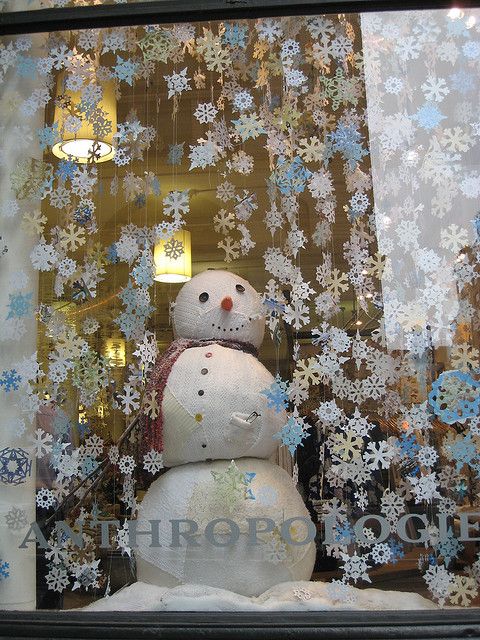 7. Poinsettias
Poinsettias can liven up any style of decor, but they're especially at home in natural or rustic window displays. They also bring life to what might otherwise be a strictly product-focused display. Just remember to water them!
8. Window Decals
If you're not feeling adventurous enough for window painting, holiday window decals may be right up your alley. Decals are just about the simplest Christmas window display idea you can imagine, and they can totally transform your look.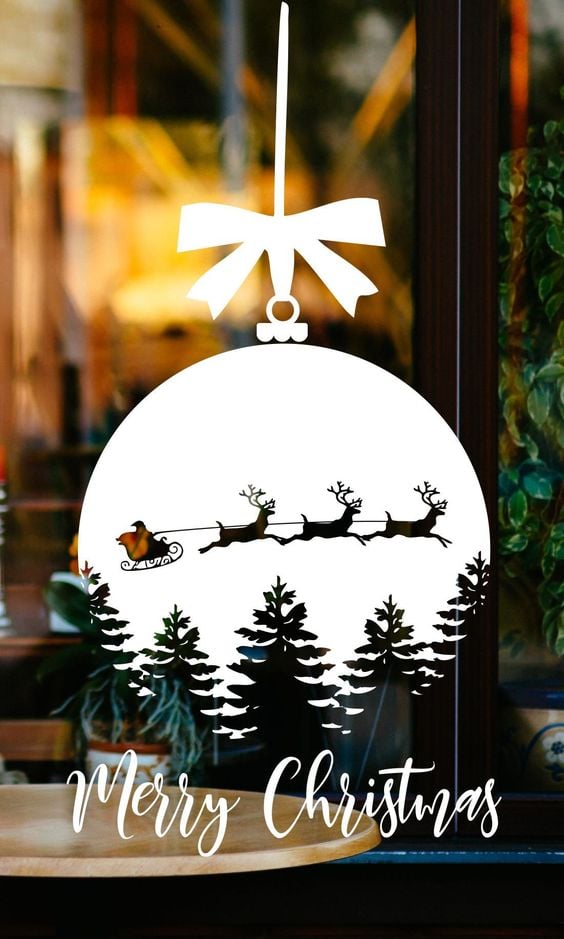 9. Christmas Tree
A tree is a classic way to style your store window and fill some empty space. It's important to select a tree that is sized to fit your idea. Otherwise, it will dominate the display or get lost in the noise. It can be a larger centerpiece or a smaller piece of side decor – whatever makes sense for your space.
10. Holiday Scene
Ice skates, wreaths, fluffy blankets, pinecones – All of these things can serve as holiday decor. A holiday scene creates a winter aesthetic and invites visitors into your store. It shows that you didn't just throw up some generic decorations, you thought it through. The better you execute each little detail of your holiday scene, the more stunning it will be to passing window shoppers.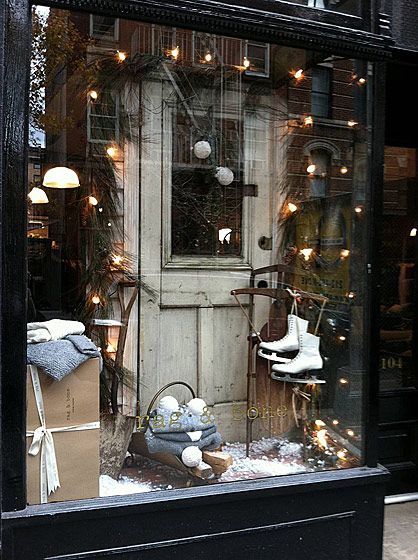 Of course, the best way to take advantage of your holiday window display is to do digital marketing simultaneously. This is what we'd call an omnichannel strategy that creates a seamless customer experience across the board. Check out these holiday content marketing ideas if you're not sure where to begin.
Need help with marketing and design in 2024?
Penji's got your back. Get unlimited graphic designs for the holiday season for a flat monthly fee. Order your designs anytime, for any purpose, and get them back in as little as 24 hours. Social posts, ads, event flyers, new menus, product packaging, and more! Get all your designs needs met in one place.
Wanna see how it works? Watch a demo here.