Self-care isn't a trend or buzzword; you should do it regularly for your overall well-being. Many of us still struggle to maintain it due to inadequate information about self-care practices. It starts with identifying how we can care for ourselves and activities we could do to practice self-care. And for many, they swear by self-care subscription boxes. And if you're curious about what self-care box you want to subscribe to, check out our list below.
1. Therabox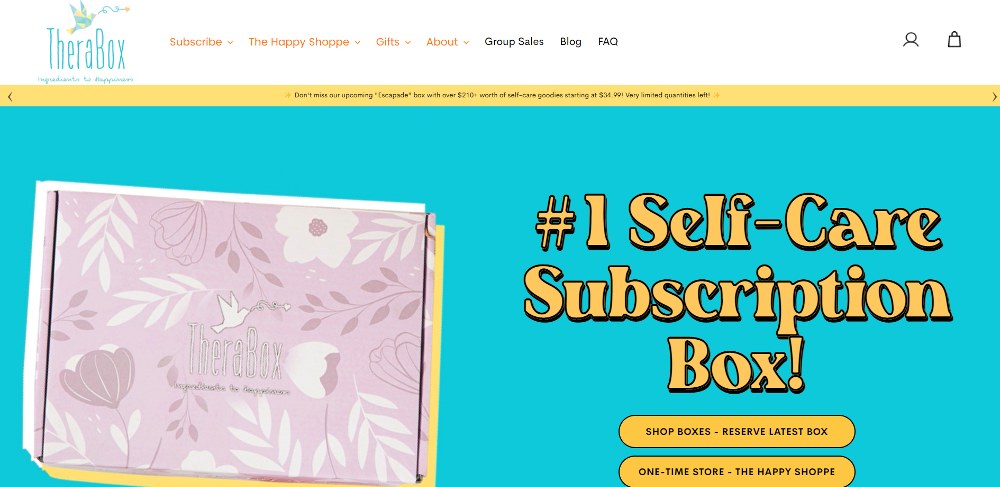 Therabox is considered one of the best self-care subscription boxes of all time due to the products and activities they add to their boxes. And here's why. Therapists curate the Therabox and ensure you'll learn to care for yourself more every month. Their goal is to help their subscribers achieve neuroplasticity, which will help you change your brain's dynamics. If you love Therabox and want more of their self-care products or activities, you can even purchase old subscription boxes!
What's in It?
6 to 8 wellness products (examples include skin care products, journal prompts, mindfulness activities, and organic products)
Pricing:
Monthly: $39.99
3 Months: $113.97
6 Months: $215.94
12 Months: $419.88
2. Feeling Fab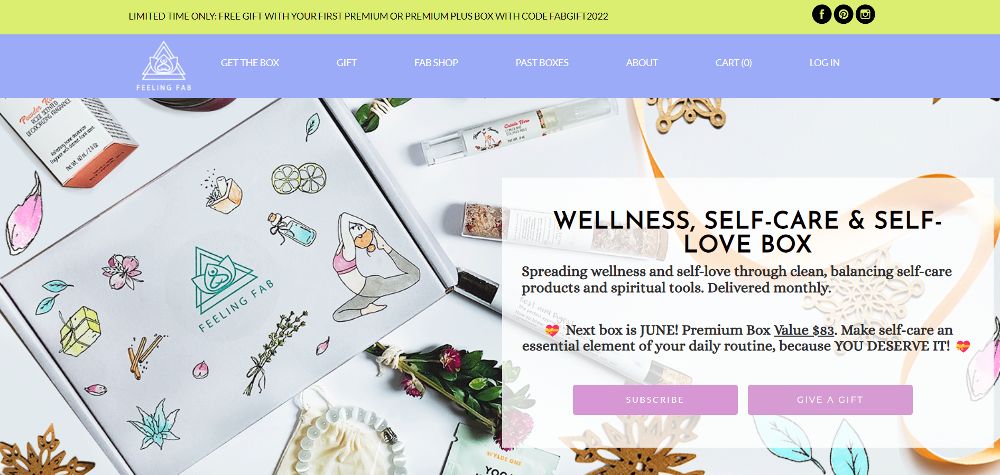 Feel fabulous every month when you subscribe to Feeling Fab. The founders of the self-care subscription box know how hectic an individual's day can get. And with a Feeling Fab box, they can pamper themselves during the day or on the weekends to give them some much-needed TLC. Like Therabox, Feeling Fab has an archive of Past Boxes which you can purchase!
You can receive their box of the month if you subscribe before the 6th of the current month.
What's in it?
6 to 10 skincare and body products (depends on which box you'll subscribe to)
Spiritual growth tools
Pricing:
Premium (6 to 8 products): $30.99 to $334.68
Mini (4 to 7 products) : $21.95 to $237.60
Premium Plus (8 to 10 products): $41.99 to $453.48
3. Love Goodly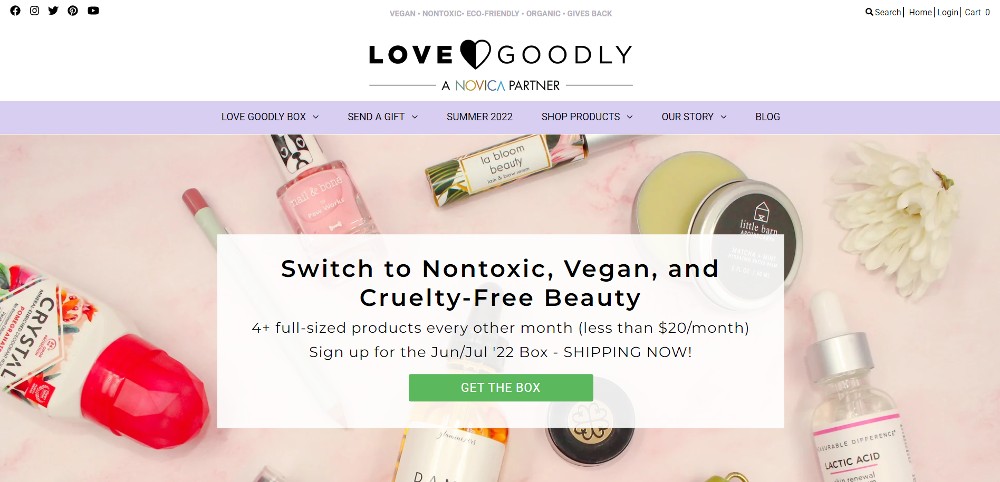 Self-care is also pampering yourself with eco-friendly or clean products to nourish your skin or body. Love Goodly has those self-care subscription boxes if you want to pamper yourself with products good for your skin and body. They choose products that are non-toxic, vegan, cruelty-free, and non-GMO. You can be sure that these will be good for you.
What's in it?
4 to 5 beauty or skincare products
Home accessories
Healthy snack
Wellness item
Pricing:
Bi-Monthly Subscription Boxes:
Essential Bi-Monthly Subscription Box: $34.95
VIP Bi-Monthly Subscription Box: $48.95
Prepaid Boxes (Non-Subscription):
4-Month Prepaid Essential Boxes (2 Boxes): $72.00
6-Month Prepaid Essential Boxes (3 Boxes): $106.00
6-Month Prepaid VIP Boxes (3 Boxes): $148.00
1-Year Prepaid Essential Boxes (6 Boxes): $210
Single Boxes:
Single Essential Box: $39.95
Single VIP Box: $55.95
4. EarthLove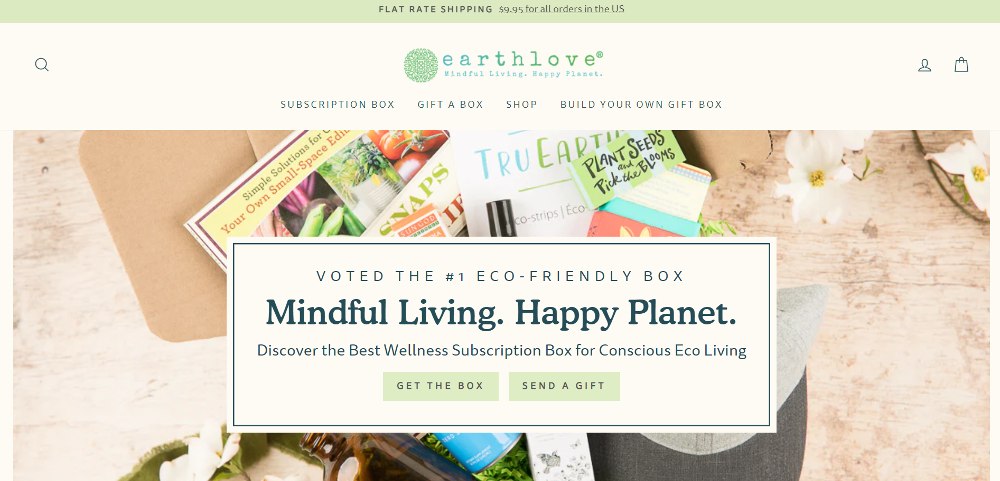 Here's another eco-friendly self-care subscription box to try monthly. EarthLove is one of the few subscription box services that want to make the world a better place to live in by curating eco-friendly products in their boxes. Moreover, EarthLove commits to its sustainability promise by partnering with nonprofits like One Tree Planted and Coral Reef Alliance. Like most self-care subscription boxes on this list, you can gift items to loved ones. But EarthLove goes beyond by letting you select the items you want to include in the gift.
What's in It?
Eco-friendly goodies
Pricing:
Seasonal Subscription Box: $69.95
One-time Purchase: $89.95
5. calmbox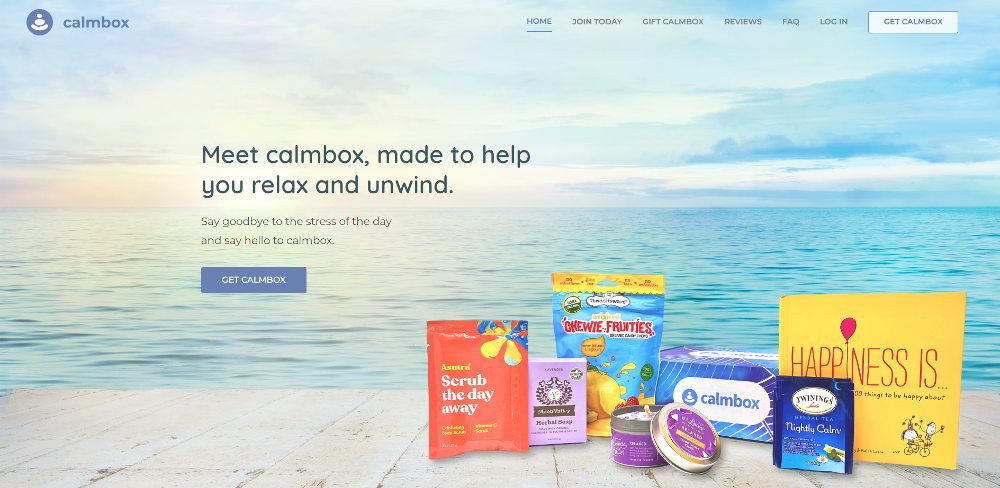 Become more peaceful by subscribing to calmbox. This box takes care of subscribers through wellness items, from home accessories to organic food. Each item will help you destress after a long day.
What's in it?
Relaxation guides
Home accessories
Organic snacks
Meditation candles
Skincare and body products
Pricing: $37/mo
6. Bath Bevy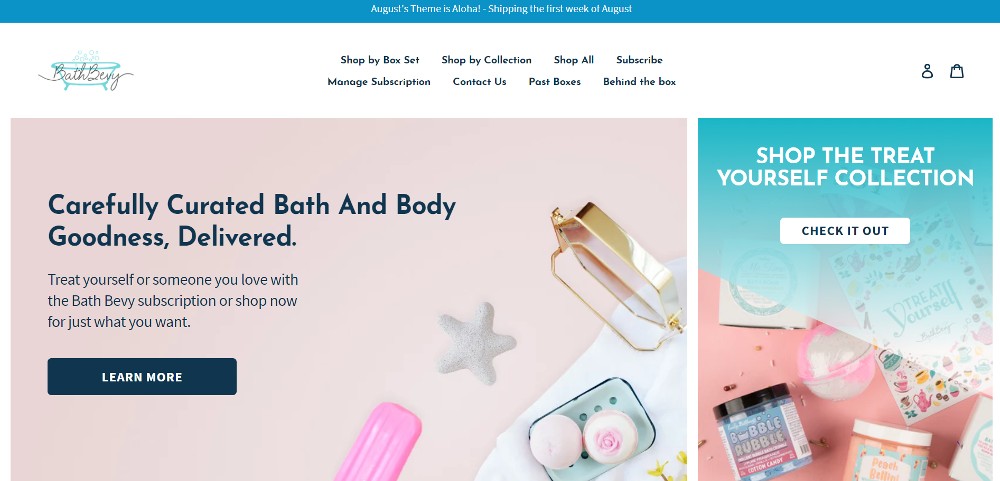 If baths are your form of self-care, why not take it up a notch with the Bath Bevy subscription box? Make your bath even more relaxing with their soothing products. As for people who love showers, Bath Bevy also has you covered with their made-for-shower products. Best of all, Bath Bevy lets you choose from different subscription plans. Choose from seasonal boxes or moods.
What's in It?
Pricing:
All boxes are priced at $43.21, except for the Mystery Box. It costs $27.00.
Here are the boxes you can choose from. They have two versions of each one, one for shower lovers and one for those who love to relax in their bathtubs.
Hello Summer Box
Treat Yourself Box
Bloom Box
Spring Time Box
Love is in the Air Box (Tubless only)
Snow Day Box
Hygge Mood Box
7. Introverts Retreat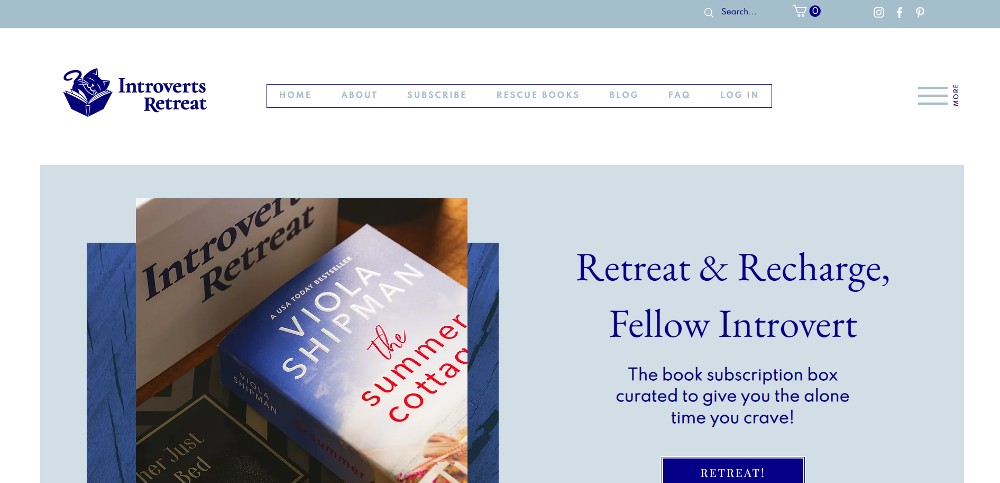 Introverts rejoice! Here's a self-care subscription box if you need more pampering and relaxation during your rest or recharge days. Introverts Retreat lets you cozy up with a book monthly and includes some goodies they know you'll love. One of the best parts of subscribing to this box? They let you choose the box you want to read.
What's in It?
Book of your choice
Soy candle
1-lb scented bath salts
Scented soap
Handmade snacks
Pricing:
One-time: $38.99 + shipping
3-month retreat pack: $110.99 + shipping
6-month retreat pack: $209.99 + shipping
12-month retreat pack: $395.99 + shipping
8. Mental Wealth Box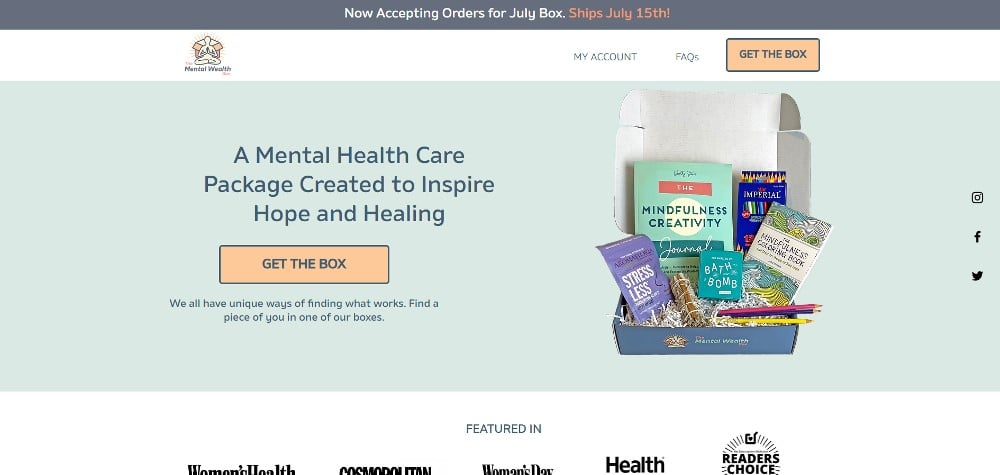 The Mental Wealth Box is perfect to use when you have mental health days or are simply not feeling your best. The creators of the subscription box have people with mental health conditions in mind when curating products for the boxes. But if you're feeling stressed out at work or in your relationships, you can definitely subscribe to their boxes to help you with mental wellness.
What's in It?
Books or mental health resources
Relaxation products
Skincare or body products
Pricing:
Monthly: $52.99/mo
6-month plan: $47.99/mo
12-month plan: $44.99/mo
9. Hygge Box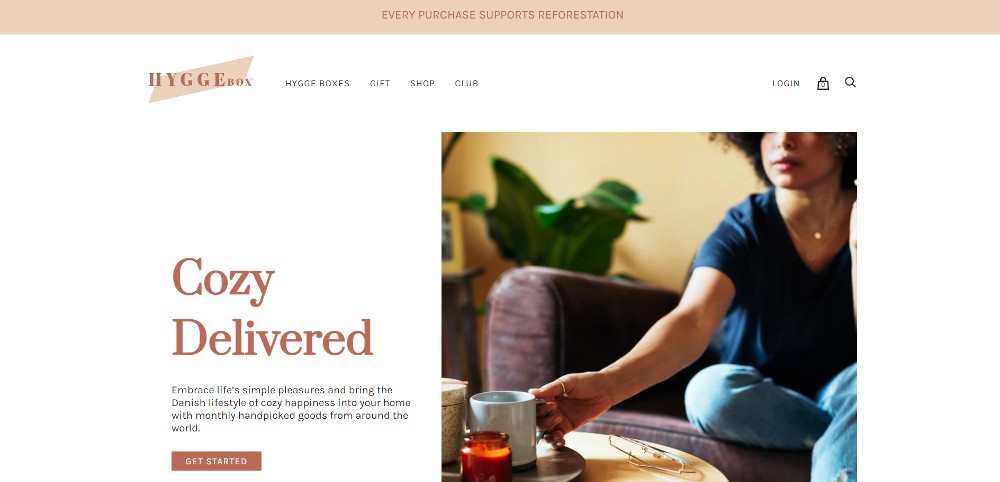 Have a happier mindset every day with the Hygge Box. The subscription service says they want to preserve happiness every day, and they do so with simple items that will help subscribers appreciate life more.
What's in It?
Seasonal items
Candles or fairy lights
Tea, cocoa, biscuits, chocolate
Wellness items and home decor (available only in the Deluxe Hygge Box)
Pricing:
Standard Hygge: $46/mo
Deluxe Hygge: $52/mo
10. Love with Food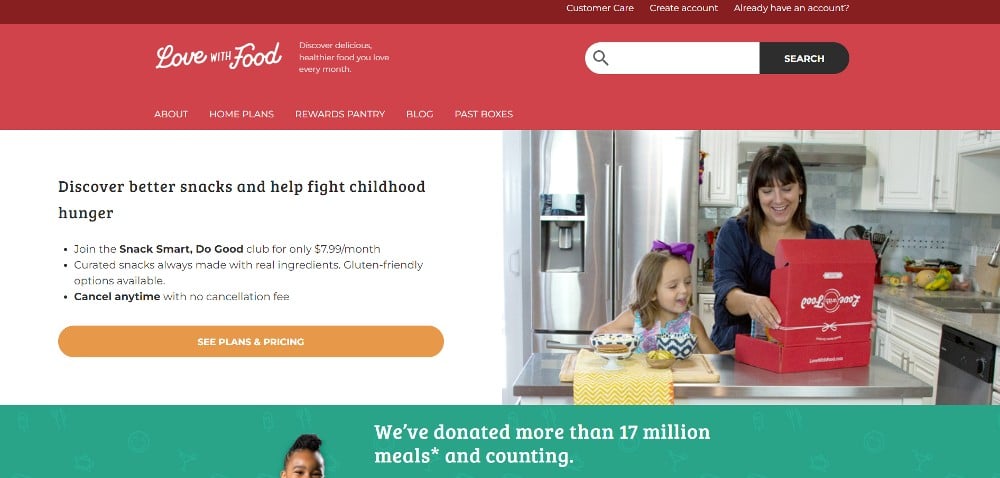 Eating good and nutritious food should be part of any self-care practice. Love with Food is one of the best self-care subscription boxes for your nutritional self-care practice. They curate healthy and organic snacks for you to try each month! Plus, they donate to Feeding America too.
What's in It?
Surprise snacks without trans fats, artificial flavoring or coloring, hydrogenated oils, and high fructose corn syrup.
Pricing:
Tasting (7+ snacks): $8.50 to $9.99
Deluxe (15+ snacks): $17.99 to $19.95
Gluten-Friendly (10+ snacks): $21.99 to $24.99
Key Takeaways
Self-care subscription boxes can help individuals care for themselves more. You can feel good even for a few hours or a day through healthy eating or wellness-related products. Remember, you deserve to treat yourself and put yourself first.