Have you ever purchased anything online? If your answer is yes, then you're one of the 1.8 billion people worldwide who buy goods using digital channels. And the market will only get bigger from here. Statista tells us that online shoppers are projected to reach up to 2.14 billion in 2021. Now that's a load of add-to-carts and checkouts!
Many of our clients here at Penji ask us to design various visual assets for their eCommerce sites. From web design and product pages to landing pages and blog graphics, we have it handled. But before you turn to us for designs, you need to get one thing settled first – your eCommerce site builder.
Site builders offer varying features, inclusions, and price rates. It's vital to check out each one to pick out the platform that will best fit your business' needs.
The Entrepreneurial Benefits of Going Online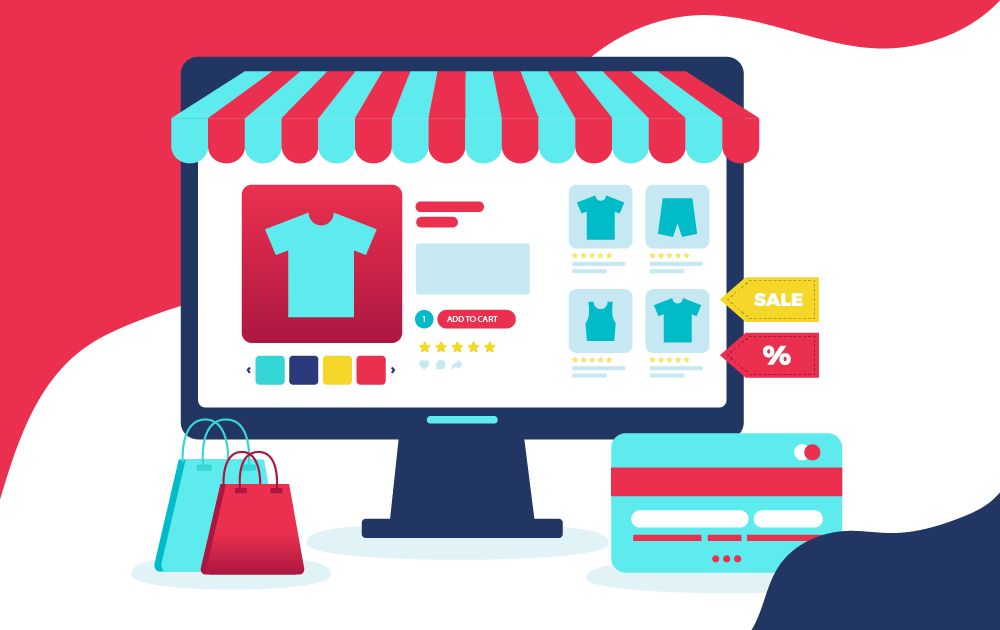 Merely having an eCommerce shop isn't the goal. Online presence offers invaluable benefits, including, but not limited to, the following:
Catch the attention of prospects, both cold audience and warm audience
Give access to information about products and services offered by the business.
Create a digital venue where customers could purchase a business' products and services
Allow the business to keep customers and supporters in the loop about promos and latest offers through digital marketing.
Allow customers to share information about the business through their personal digital space, e.g., social media accounts, blogs, etc.
Out of all the best eCommerce sites and platforms in the market, an entrepreneur should choose one that best tackles the business' unique operations. Here's a list of the things you should know about your options before selecting the one for you:
Features. Look at the eCommerce functions and compare them with other builders. That way, you can pick a choice that would house your business's most priced digital asset.
Customization. The last thing you want is to have a website that looks like a thousand other generic sites online. Being able to tailor-fit a website's design elements allows a business to have a website that reflects brand identity the best way possible.
Price point. This is a crucial factor for most ventures. Even the most beautiful website won't be of many benefits to the business if it breaks the bank!
Popular Ecommerce Platforms for Every Business
Here's a list of the best ecommerce sites available for online businesses. Try to learn the pros and cons of each to be able to decide which one would be the right choice for your venture.
1. Shopify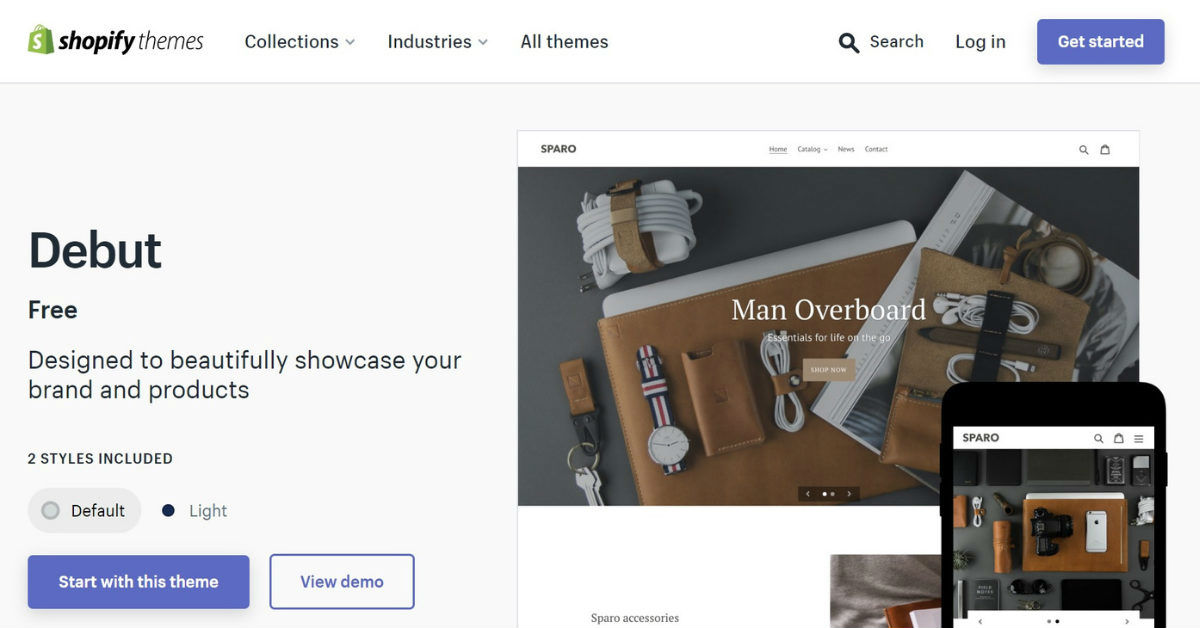 Shopify is one of the most popular eCommerce platforms in the market today. The good thing about this platform is that it's easy to create a store even if you don't have any experience in programming.
Here are a few reasons why some entrepreneurs opt for Shopify:
The system's features, such as title tag and meta description, also give your online store a boost in SEO ranking.
In terms of visuals, Shopify offers both free and paid themes. Though most paid themes offer creative designs, the platform's free themes could be modified. They can also be made to look unique as well with the help of tailor-made graphic design.
Shopify could be the best option for boutique shops as most of its themes offer modern and dynamic designs. So, if you're looking for a builder that integrates well with a fashion website design, include this option on your list.
Just as with any other platform, though, the monthly fees (especially the higher plans) could set you back hard if you're not hitting your target sales.
2. Magento
It's impossible to find a list of the best eCommerce sites online that doesn't mention Magento. Dubbed as the "WordPress of eCommerce," Magento is a downloadable open-source software that also offers a clouded version.
Here are the reasons why some ventures choose this platform:
Magento offers options to create separate sites for different languages. That's why this platform is a good choice if you're planning to set up a shop intended for various demographics. And this platform is also recommended if you're serving an international market.
Magento provides a business with a lot of control in terms of customization. This means being able to take the wheel in terms of graphic design as well as website functionality.
You can make the most out of its customization features with a custom eCommerce web design.
One downside of this platform is the time it demands to allow for optimization and development. If you'll ever need to customize something, there's a big chance that you'll have to hire a professional for it.
3. Wix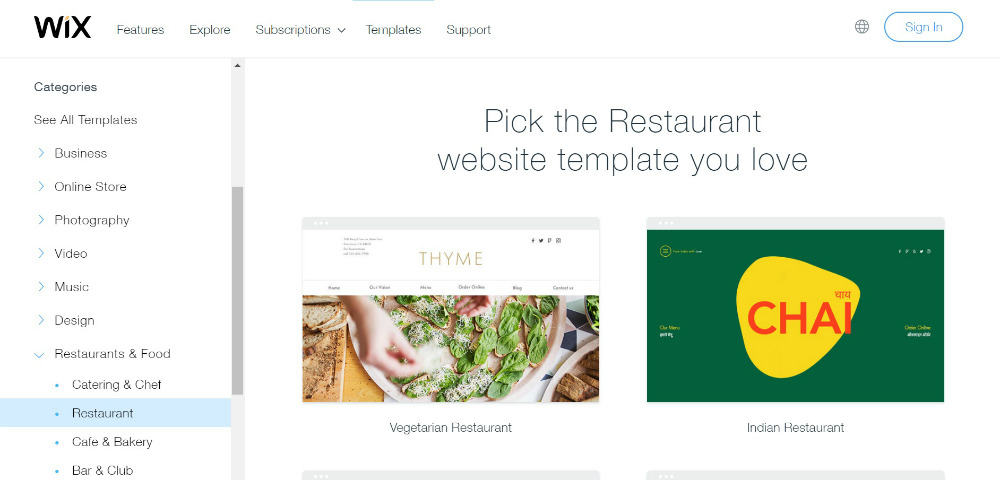 Wix is a favorite platform for entrepreneurs who don't have experience in coding and wouldn't want to hire someone to do it.
Here are the platform's most popular benefits:
The best feature it offers is website customization via drag and drop. You literally could drag any available feature or content anywhere on your website through a user-friendly interface.
Wix offers versatility and could be easily customized for almost all types of businesses. Some examples include service-related ventures, fashion, or hobby merchandise. You can also integrate creative marketing ideas for restaurants on this builder.
Aside from its shopping cart features and other built-in functionalities, there are tons of plug-in apps available to make your website fully customized for your business' needs.
However, it should be noted that Wix is, first and foremost, a website builder that could also be used to sell products and services. It was not initially made with ventures in mind. That said, its eCommerce functions could be limited if compared to other platforms. You would also have to avail of one of its higher-priced premium plans to be able to get eCommerce functions on your website.
4. SiteBuilder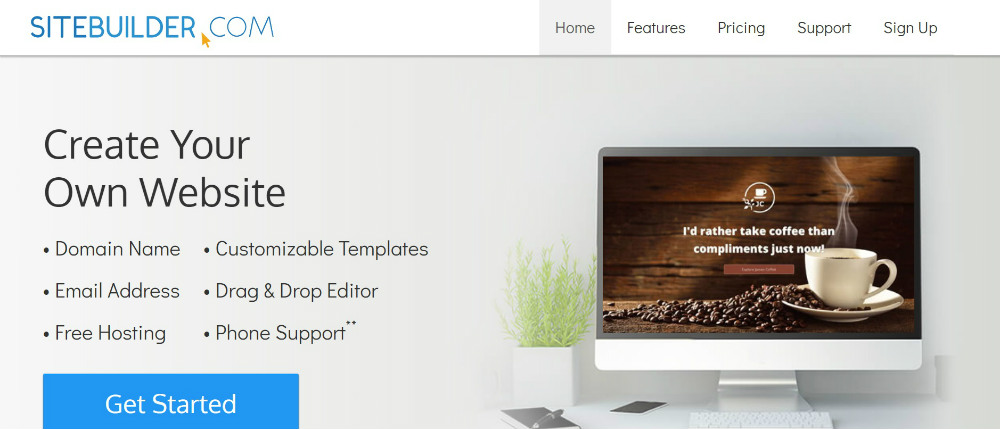 SiteBuilder is also a website-creating platform that also offers eCommerce functions. Many users rave over its super easy-to-navigate interface that's not only simple and beginner-friendly but also comprehensive.
Here are SitBuilder's main advantages:
Perhaps the best feature of SiteBuilder is its affordability – the introductory price of just $9.22 per month is well worth it, especially since it comes with unlimited bandwidth and storage space.
Because of its price range, SiteBuilder could be the best choice for starting small business entrepreneurs.
This platform is best for those who are trying to cut costs to make their capital work for them.
One limitation of a SiteBuilder website is that it only has around 100 templates usable for eCommerce. Luckily, you don't need to worry about template limitations when you've got Penji by your side.
It should also be noted that the platform was launched to create websites and is not specialized to only cater to eCommerce ventures.
5. Weebly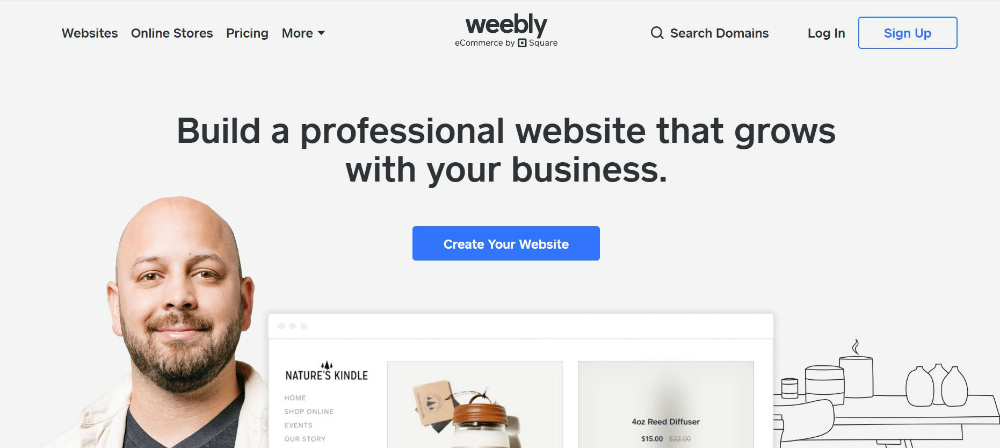 Weebly is one of those eCommerce platforms with features for online shopping. Though most eCom platforms are easy to use, this site goes the extra mile by offering step-by-step guidance on building a website.
Here are its main features:
Its mother company is Square Inc, which focuses on finance and merchant services as well as mobile payment. So, if you create your eCommerce business through Weebly, Square will automatically handle the payments.
For online store packages, Weebly's cheapest option costs $12 per month. The package comes with a free domain and $100 Google Ads credit.
Moreover, it comes with the basic shopping cart and payment processing through Square and third-party providers.
Their most premium package comes at $38 per month, with extra features such as free email marketing, abandoned cart emails, and real-time shipping. The price is not the cheapest on this list, but it's surely within an affordable range.
6. WooCommerce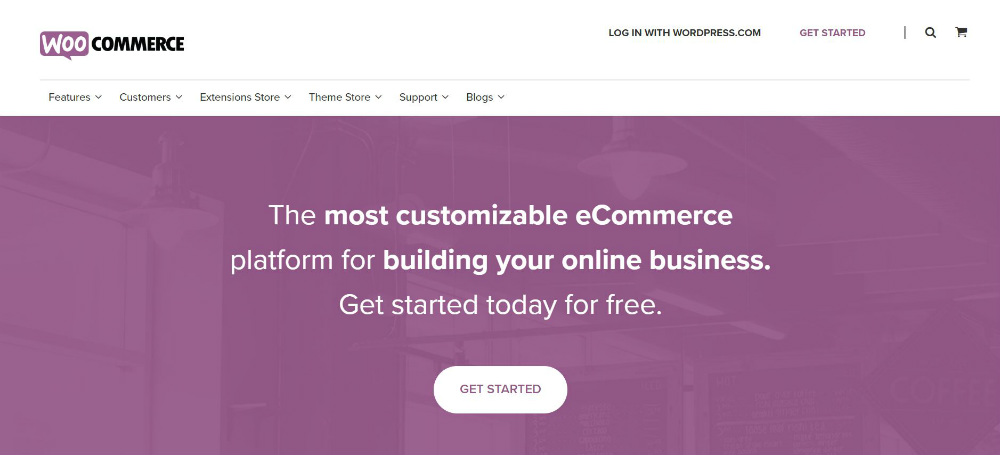 If you're already a WordPress user and you're looking for the best eCommerce sites that are easy to manage, consider WooCommerce.
Here are the main reasons why WordPress users go for this option:
It's not primarily a platform but a plug-in for WordPress merchants. In other words, getting this plug-in will let you turn your WordPress site into an eCom site.
PayPal is their partner for accepting account payments, as well as credit card payments. It also accepts BACS and cash on delivery. You can also get extensions if you're looking to use other payment gateways such as Stripe, Amazon Pay, Square, and PayFast.
Installing the plug-in is free.
Despite the free plug-in, you have to pay for a domain name, around $12 per year, as well as hosting service, between $5-$25 per month. You need to pay separately for extensions, themes, and other fees.
7. BigCommerce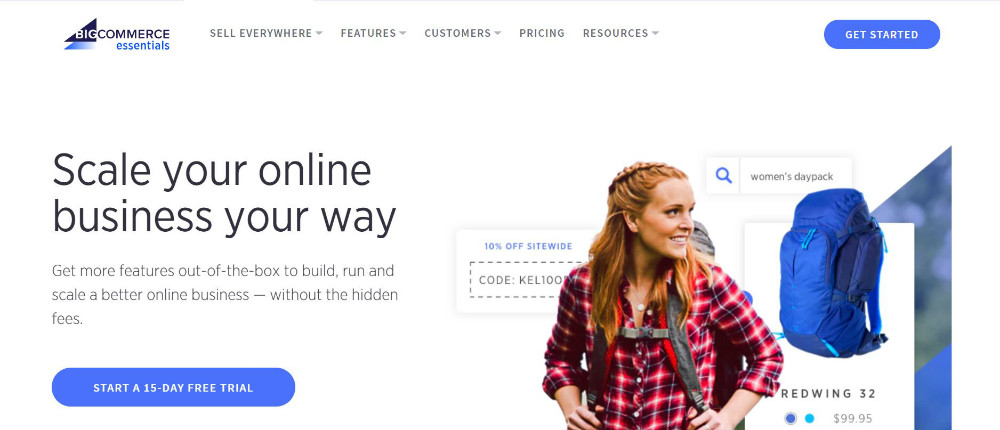 This Austin-based platform promises specialized services that let you run your business as smoothly as possible.
These are the platform's main benefits:
You can customize your eCommerce website design and functions to fit the needs of your business.
You can modify the theme, the checkout experience, and responsive web design according to your liking.
The platform offers a 15-day free trial. The most affordable option after that costs $29.95 per month, while the priciest package comes at $249.95 per month.
One facet that BigCommerce can improve on is its themes. Moreover, it could also improve its SEO features.
Getting Custom Web Designs for Optimum Impact
As seen from the options above, most platforms offer a limited range of templates. But that doesn't need to be a problem for you. Here are the main reasons why the most successful ventures go for custom web design:
Branding. By going for a custom design, you can incorporate your branding assets right into your website. From logo to banners and color palette, you won't have to compromise your brand's visual assets to fit the templates available.
Improved Customer Experience. By tailor-fitting the design to your business, you can improve the experience your customers have on your site. As a result, they'll enjoy shopping better and possibly stay within the store for longer.
Better Reputation. Visit the sites of the leading brands within their industries. Chances are, you wouldn't see a single one that uses a generic template! A custom web site tells your community that you're a legit and professional business serious about the work that you do.
If you need a custom web design that will help improve your sales rate, Penji is here to help. Check out the web designs we've created for our clients in the past: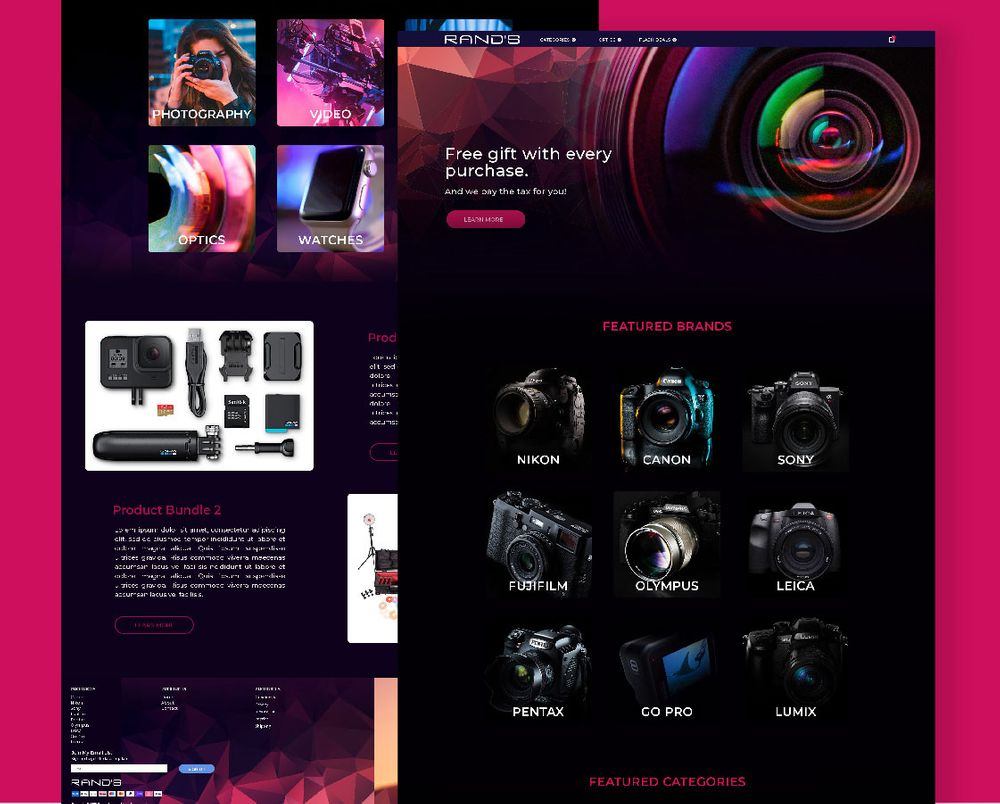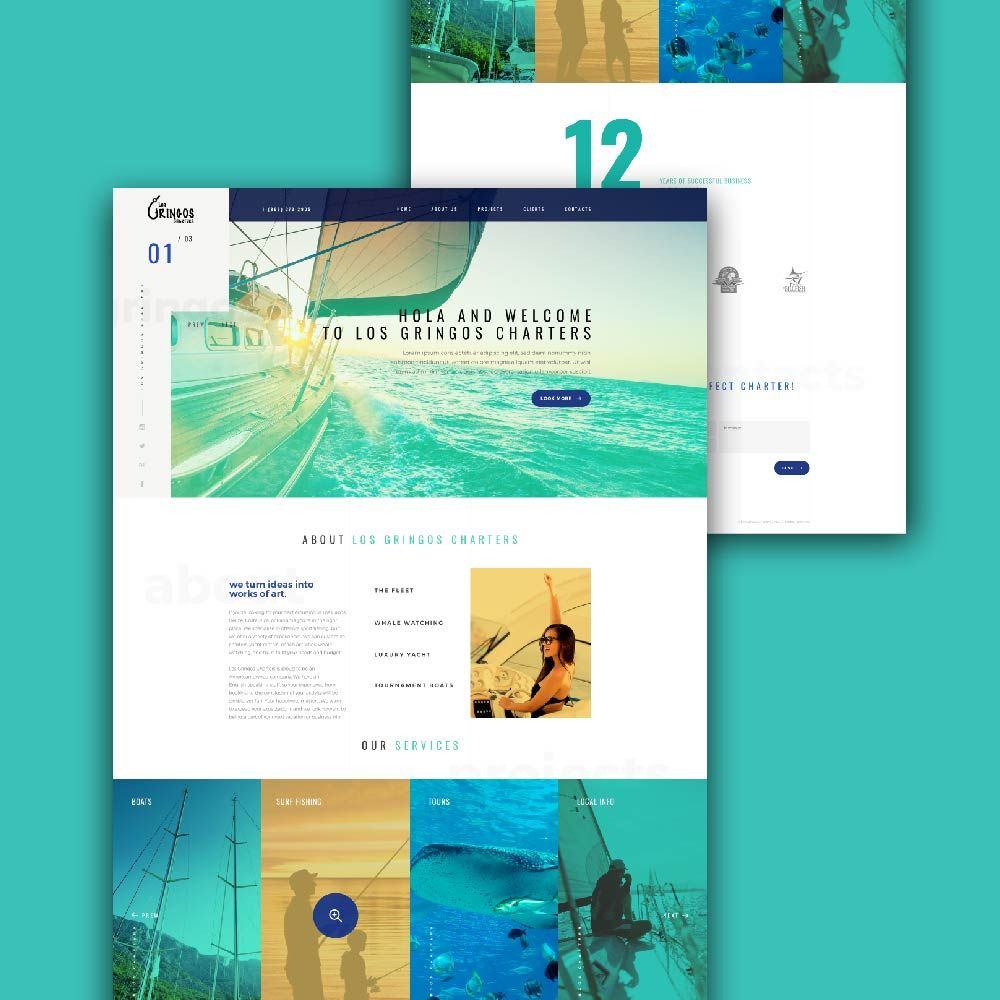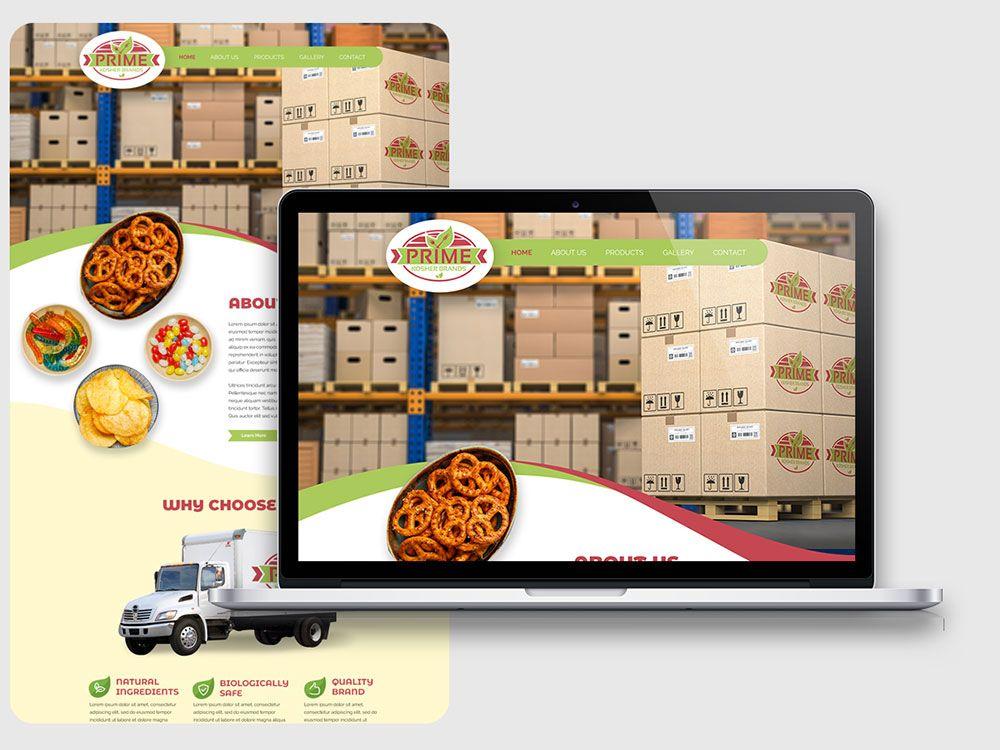 It's our mission to make graphic design accessible to all types of ventures – startups, mega-corporations, and everything else in between. And best of all, it only takes three easy steps to request a design from us!
1. Create the Project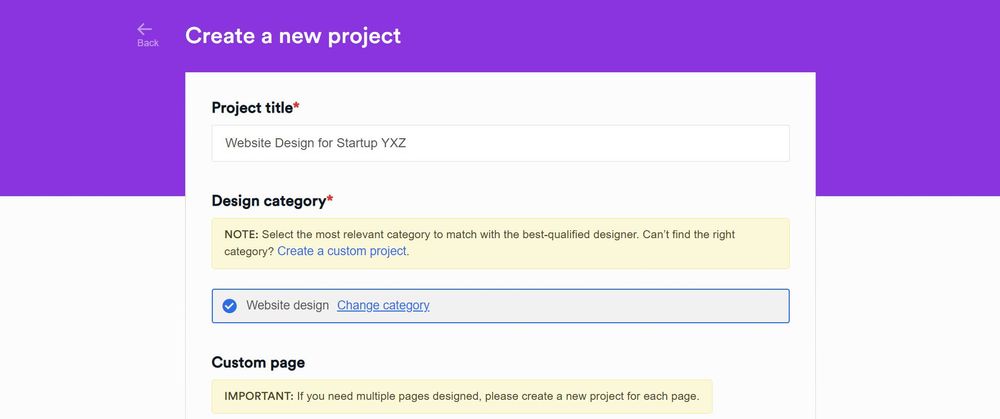 In the Penji dashboard, click New Project. Enter the title of your project, the category, and the description. Add links to your visual assets or image pegs. You can also select a preferred color palette or royalty-free images if you have some. Click Create Project. The system will assign the project to a designer who specializes in social media content visuals.
2. Review and Revise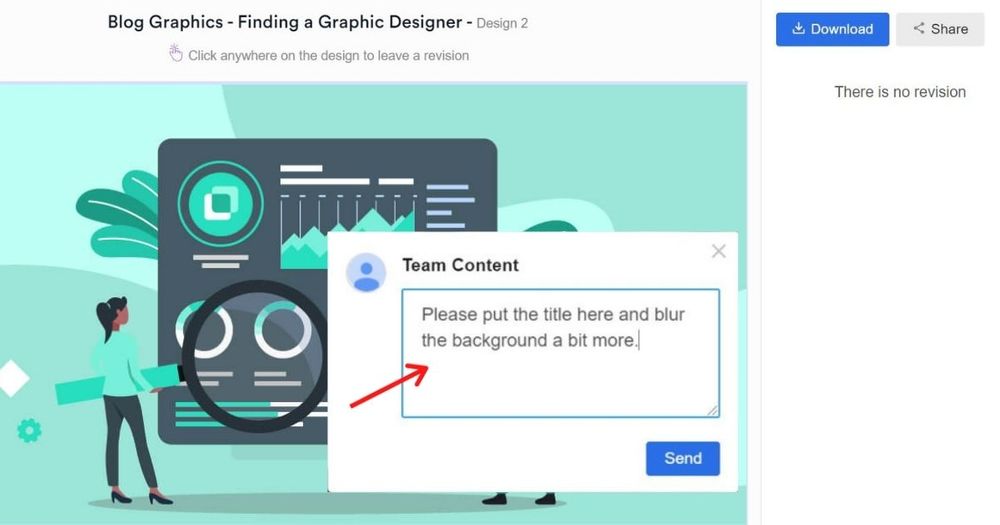 Within 24 to 48 hours, the assigned designer will get back to you with a draft. Simply click on the file within the thread to view it. If you need anything revised, click on that part and type in your comments. All our packages come with unlimited revisions, so don't be shy!

PRO TIP: We offer unlimited revisions, but we also want you to stay on top of your campaign schedule. Help us better understand the vision you have for the project by adding links to your peg images and other visual inspirations.
3. Download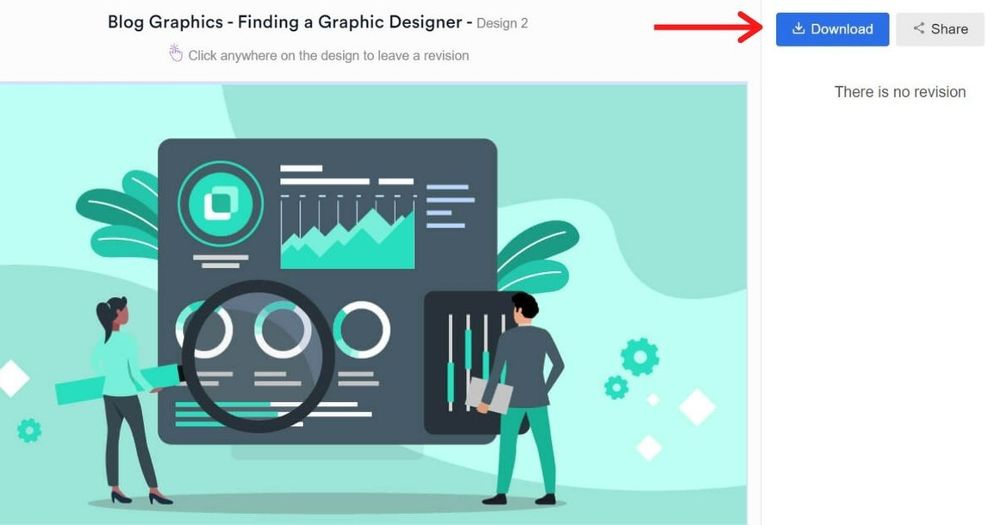 Once you're 100 percent happy with the design, click the "Download" button, and it will automatically be saved to your computer.
That's it! You can mark the project complete, and your designer will move on to the next project. Give an honest review of your designer's performance to let us know what we should keep doing and what we should improve on.
The Lowdown
When choosing the right best eCommerce sites for your business, be sure to look beyond the monthly subscription cost. It's essential to consider other vital factors, such as customization and ease of use, to make the most out of your investment.
We can certainly help you when it comes to customization. Sign up today and try any of our packages risk-free for 15 days!
Updated November 3, 2020