Affiliate marketing is gaining popularity as a win-win strategy for publishers and advertisers. It is one of the best ways for bloggers to make money from their content. On the flip side, businesses now realize that an affiliate's content can increase brand awareness and cost-effectively drive sales.
Affiliate marketing works like a referral program by which an affiliate can earn a commission recommending a company's or individual's products or services. The main elements of affiliate marketing are a product owner, an affiliate, the consumer, and an affiliate network. Explore the best affiliate marketing programs and start monetizing your website.
1. Amazon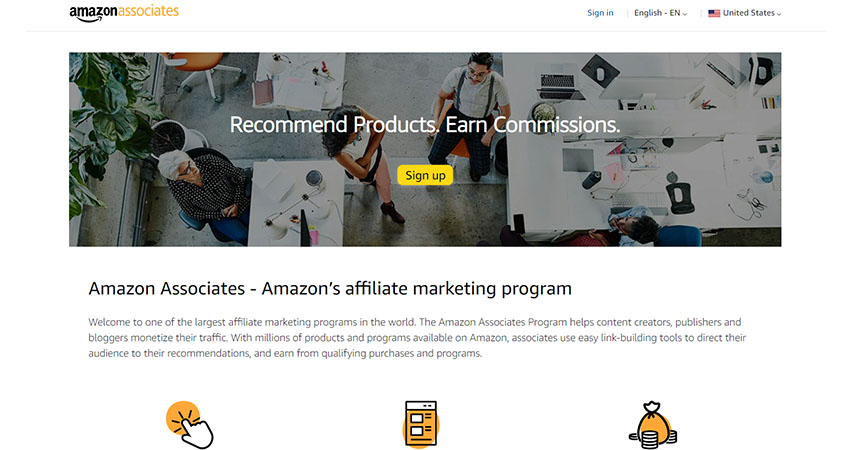 Amazon has become the largest online marketplace today as it sells almost everything. Amazon Associates is the top affiliate marketing program to leverage your content if you're a blogger. You can get up to 20 percent commission on every referral by recommending products you think your audience needs and will buy.
Commission rate: Between 1 to 20 percent commission, depending on product type.
Getting Paid: Every end of the month
Payment method: Check, Direct deposit, or Amazon gift card.
2. Shopify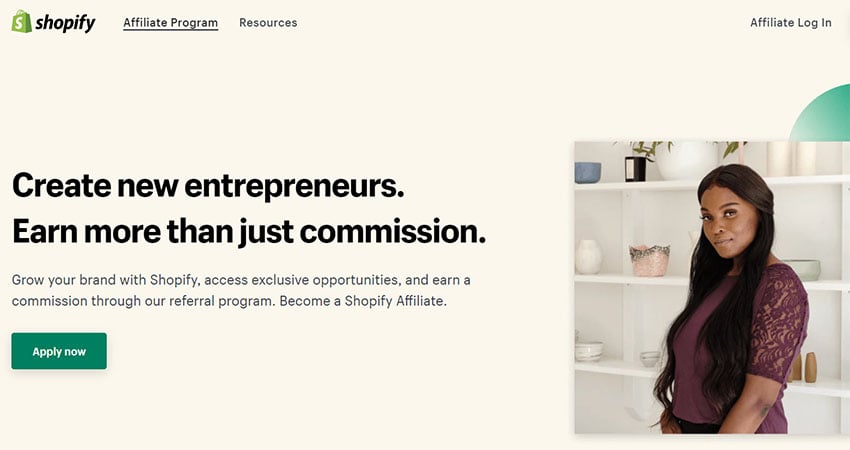 Shopify Affiliate members receive a 100 percent commission on the first two payments of any subscription plans a referral buys. For instance, for a Basic Shopify plan costs $29 a month, you'll receive $29 for the first month your referral pays. You'll also get another $29 for the second month, a total of $58 for that one referral. However, if a customer doesn't stay for the second month, you won't receive the second month's commission.
The Shopify plans, commission rate, and other relevant information are listed below:
Commission rate: 100% commission on the first two payments of a systematic plan.
Getting Paid: Balances over $25 will be paid out five business days after the 15th day of the month.
Payment method: PayPal
3. eBay Partner Network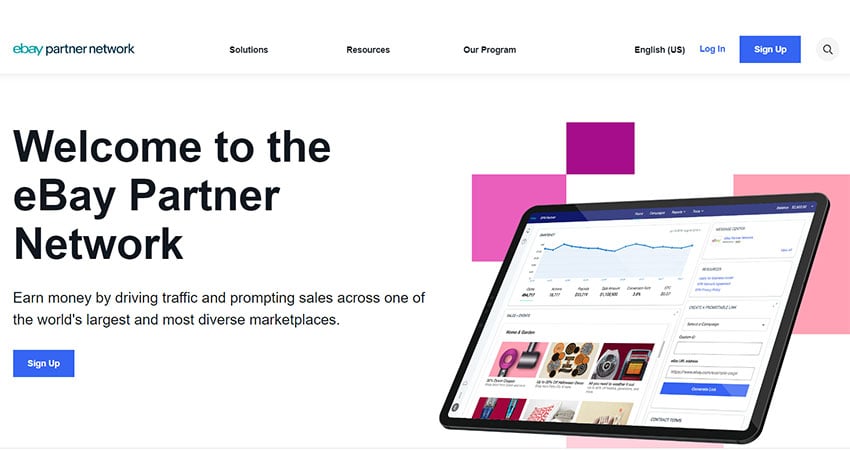 eBay was established in 1995 as one of the first marketplaces where buyers and sellers meet online. It's still popular worldwide and now offers affiliate marketing programs as well. Regarding commission rates, eBay Partner Network only pays a commission on the profits it makes on every sale. Commissions are dependent on the kind of product sold.
Commission rate: $.50 to $1.00
Payment method: Within the 10th day of every month for accounts that have earned more than ten units of your country's currency (i.e.10, US dollars, 10 euros, etc.).
Getting paid: Direct deposit (if available in your country) or verified PayPal account
4. Rakuten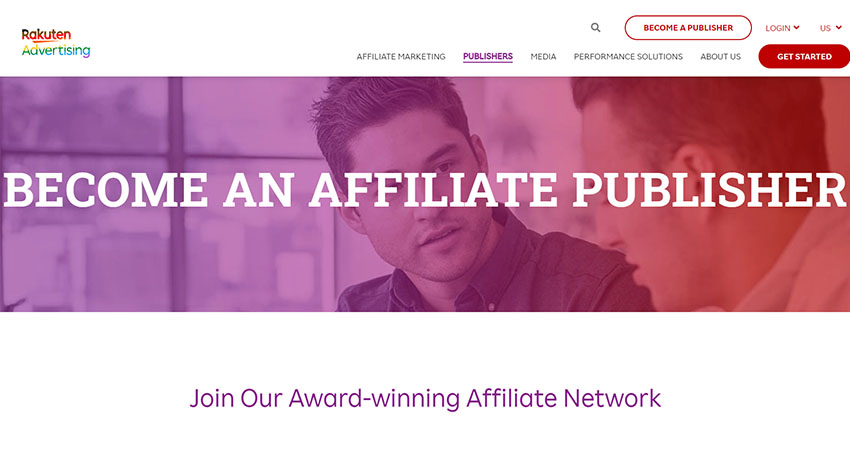 Rakuten's affiliate publisher program is accessible in over 2,500 retailers selling other products. You can easily find a brand to partner with and promote its products through Rakuten. The platform offers three types of commissions, namely:
Dynamic commissioning – gives insight into advertiser's goals and payouts for scaled profit
Coupon commissioning – manage and monitor rules for coupon codes
Multi-touch trusting – avail credit for your contributions at any point in the customer journey
Commission rate: Varies depending on the specific merchant's commission rates.
Getting paid: After Rakuten has been produced by the merchants, typically after 90 days. A minimum of $50 in commissions is earned for Rakuten to send out your payment.
Payment method: Check or direct deposit
5. ClickBank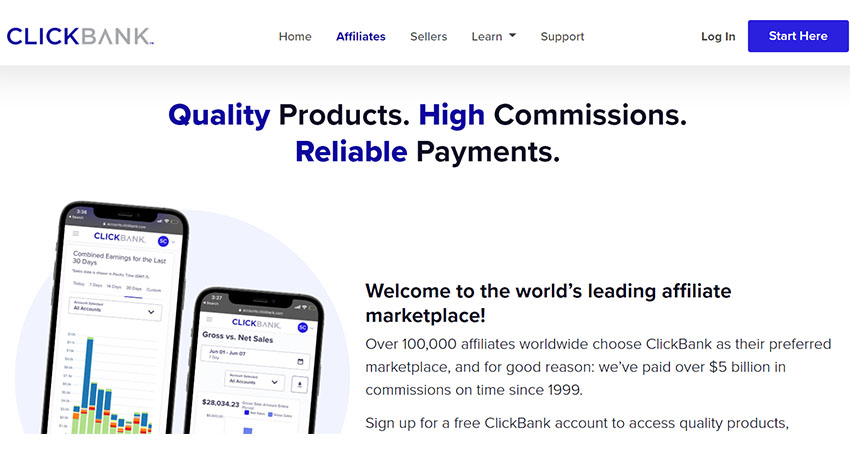 ClickBank supports over 100,000 affiliates worldwide. The network has paid over $5 billion in commissions since 1999. It's easy to create an account with ClickBank. You don't need to go through a tiring verification process.
ClickBank's affiliate program has a broad selection of digital products to match your niche. ClickBank also offers high commission rates making it perfect for bloggers, YouTubers, TikTokers, and other influencers who plan to monetize their content.
Commission rate: Average commission varies between 50 to 70%
Getting paid: Weekly
Payment method: Payoneer, check, direct deposit, wire transfer.
6. Impact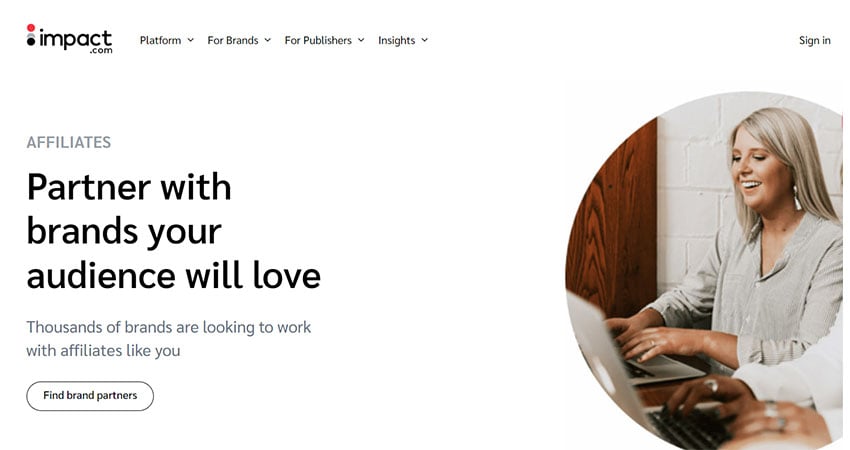 The Impact platform is one of the best affiliate marketing programs. It is the preferred partner of top brands like Uber, Adidas, and Airbnb. Also, bloggers or influencers can join and manage partnerships with brands for free.
You can go into a marketplace where you can find top brands and reach out directly to them. Programs generally offer a CPA or cost-per-action model. You'll get paid when your audience purchases through your affiliate link.
Commission rate: Varies depending on brands
Getting paid: Once your balance reaches the threshold, you can decide which month you can withdraw your funds each month.
Payment method: Direct transfer or PayPal
7. ConvertKit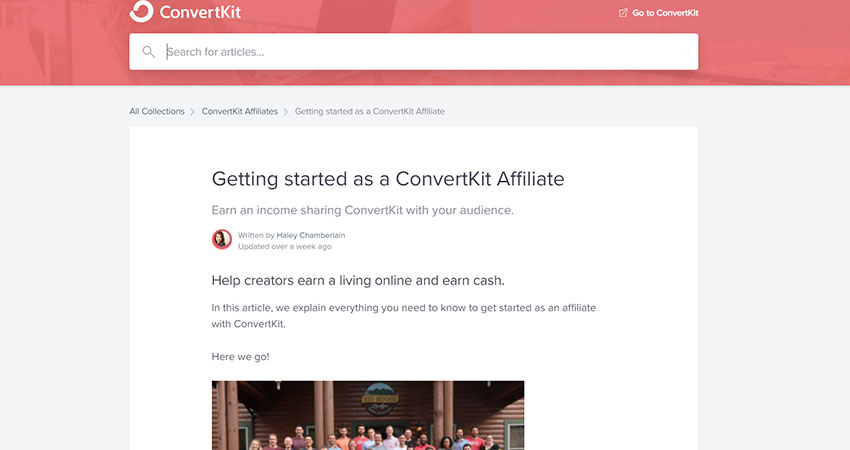 The ConvertKit affiliate program is perfect for creators helping other creators. Email marketing tools can help plan, send, and manage email campaigns. Likewise, the platform is easy to use. So, anyone from new bloggers to seasoned influencers can succeed with it.
Commission rate: 30% monthly recurring commission.
Getting paid: First of every month
Payment method: PayPal.
8. SemRush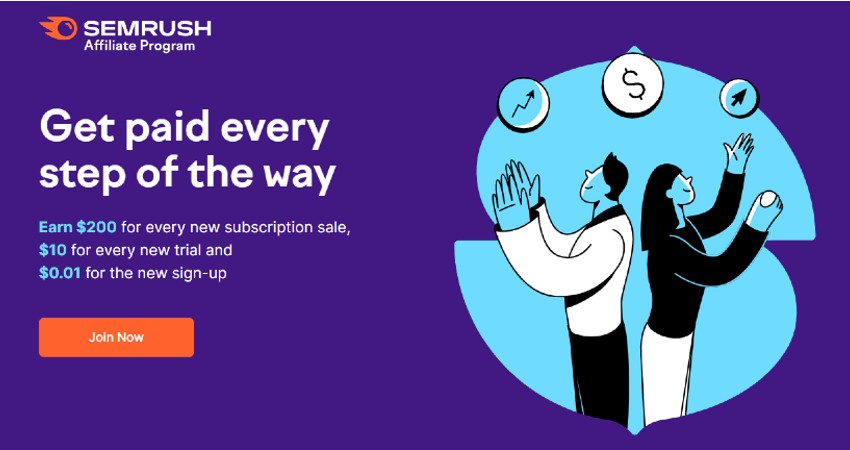 Semrush is a leading SEO tool that allows marketers and online businesses with keyword research, search engine optimization, and rank tracking. Its affiliate program is an excellent choice for publishers, agencies, paid search specialists, and course creators to make money online.
Commission rate: Varies depending on referral type.
Getting paid: You can schedule a specific payout day each month or get paid when reaching a set threshold.
Payment method: Electronic funds transfer or PayPal.
9. Fiverr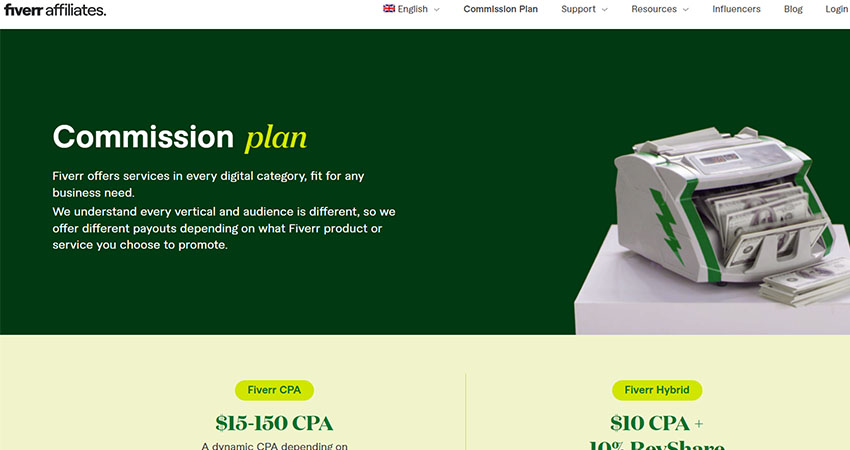 The Fiverr affiliate marketing program is relatively profitable and offers a few ways to earn a fraction of the revenue. You can receive a flat rate or a fixed CPA for the first-time purchase of every subscription.
Commission rate: Varies depending on the product
Getting paid: Once a month.
Payment method: PayPal or wire transfer
10. ClickFunnels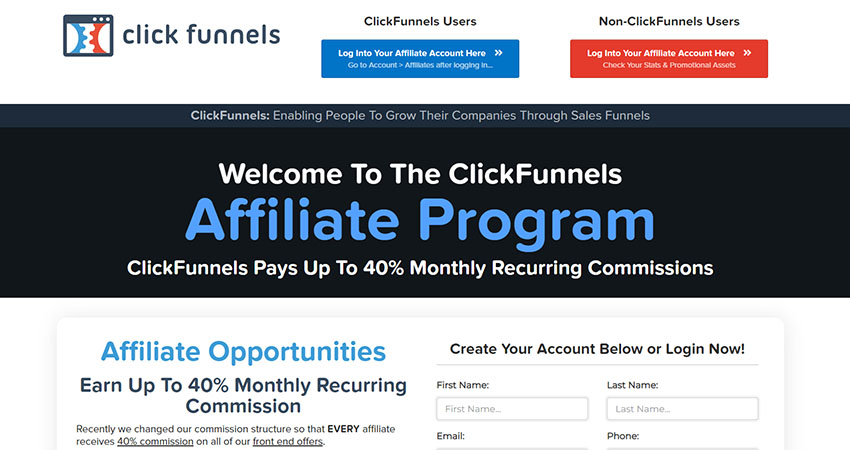 ClickFunnels is a landing page generator that helps automate the sales process. It's a one-stop-shop service that helps businesses market and sell their products and services. ClickFunnel affiliate program provides many opportunities for bloggers.
Commission rate: Up to 100% commission on selected items
Getting paid: On the 1st and the 15th of every month via Tipalti.
Payment methods:
Automated Clearing House (ACH)
Direct deposit
PayPal
Check
International ACH (e-check)
Wire transfers
Let Penji Help With Your Affiliate Website Design
Have you decided what to try among these best affiliate marketing programs? If you do and want to build your affiliate niche sites, subscribe to Penji now! Penji offers extensive graphic design services, including websites, blog graphics, custom illustrations, etc. To learn more about Penji's work, browse the art gallery for pricing packages that suit your needs. You can choose from the pricing plans here.