Creating a mobile app will undeniably increase sales as you cater to on-the-go customers. But with so many apps online, you need to make yours stand out. And to make yours stand out, you need good app design tools for a smooth process and exceptional outcome. Here are 10 must-have app design software tools in 2023.
Relevant Article: 7 Wedding Planner Apps Every Bride Must Have
1. Sketch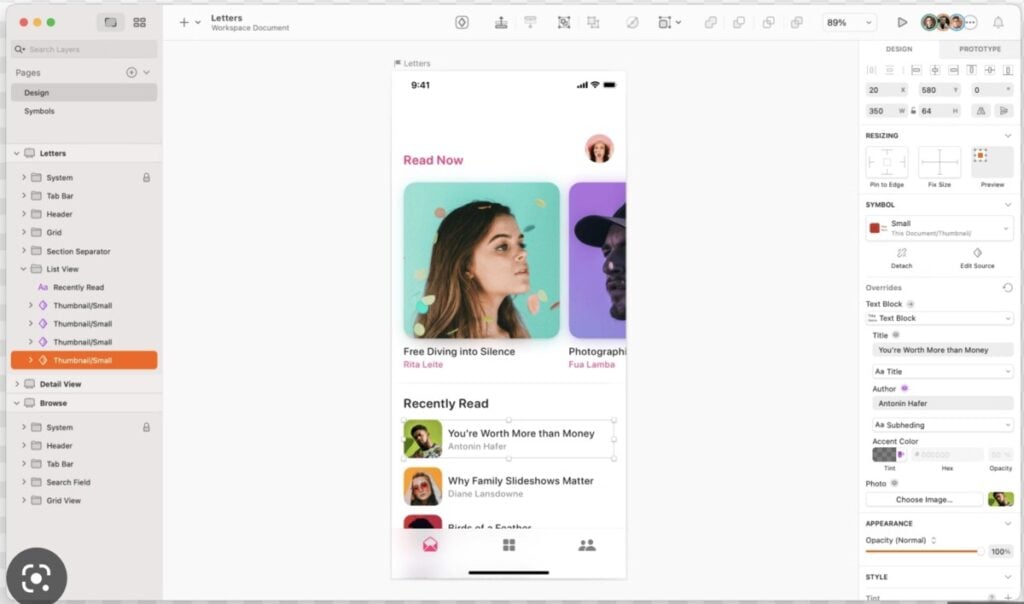 If you want to build prototypes, collaborate on new concepts, and craft app icons, Sketch is the number one app to use. It boasts a native macOS editor that lets you create the best work using an intuitive UI. The easy-to-use tools also allow developers to bring designs to life and test prototypes on devices.
The app design process can be a pain in the neck without the right collaboration tools. And Sketch makes everything a walk in the park through its real-time collaboration features and helpful Workspace. You can store files, share ideas, get feedback, manage your team, distribute libraries, hand off to developers, and more.
2. InVision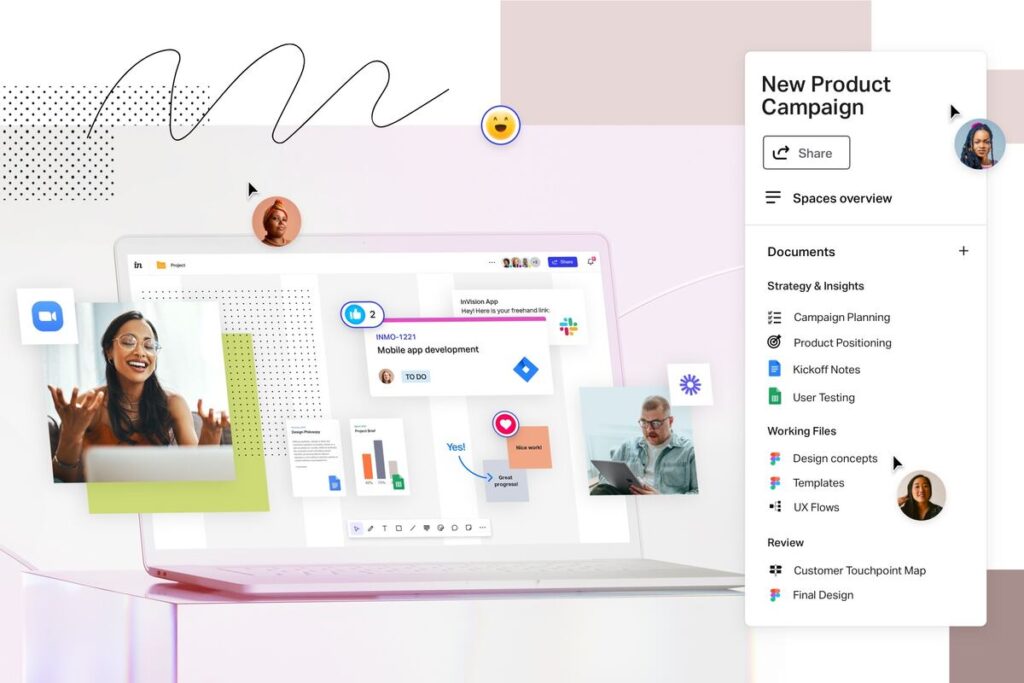 With InVision, an entire team can quickly brainstorm, plan, collaborate, and get stuff done. It's the only online whiteboard with everything your team needs to create a beautiful app while bringing people together. You can't go wrong with its user-friendly multiplayer whiteboard that gets work done asynchronously or in real-time.
InVision offers robust integrations with other tools you need, such as Jira, Asana, Google Docs, Webex, Zoom, and more. This platform also has built-in templates, interactive widgets, and organized space for project management.
3. Figma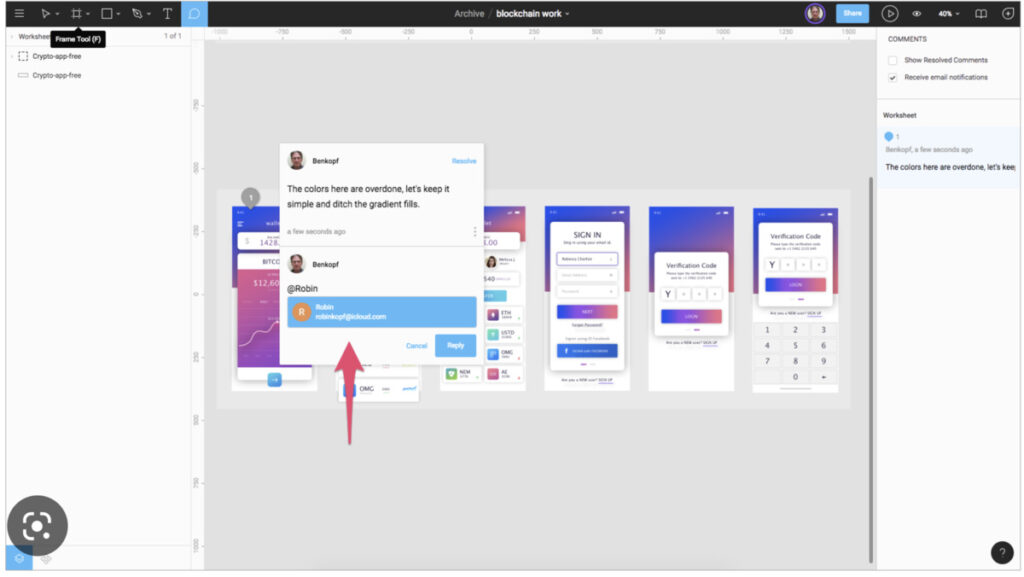 Another alternative to InVision is Figma. This app design tool connects people in your team to deliver products faster and better. You can use sticky notes, diagrams, and Figma's best tool—the FigJam. It's an online whiteboard you and your team can use to brainstorm ideas.
Also, you can use Figma live and FigJam side by side for ideation and execution. FigJam is excellent for anything, especially when paired with Figma files. This collaboration tool is the best platform that keeps everyone on the same page, whether members work remotely or in the office.
4. Axure
If you want the best app design tools that help create realistic and functional prototypes, Axure is your best bet. It offers infinite interactions with unlimited power. This is the complete tool for UX professionals because it helps create customer journeys, diagrams, wireframes, and UX documentation.
Users can create UX prototypes with limitless combinations of conditions, event triggers, and actions. Want to share your functional prototypes? Not a problem, as Axure lets you publish RP UX to Axure Cloud with just a click.
5. Marvel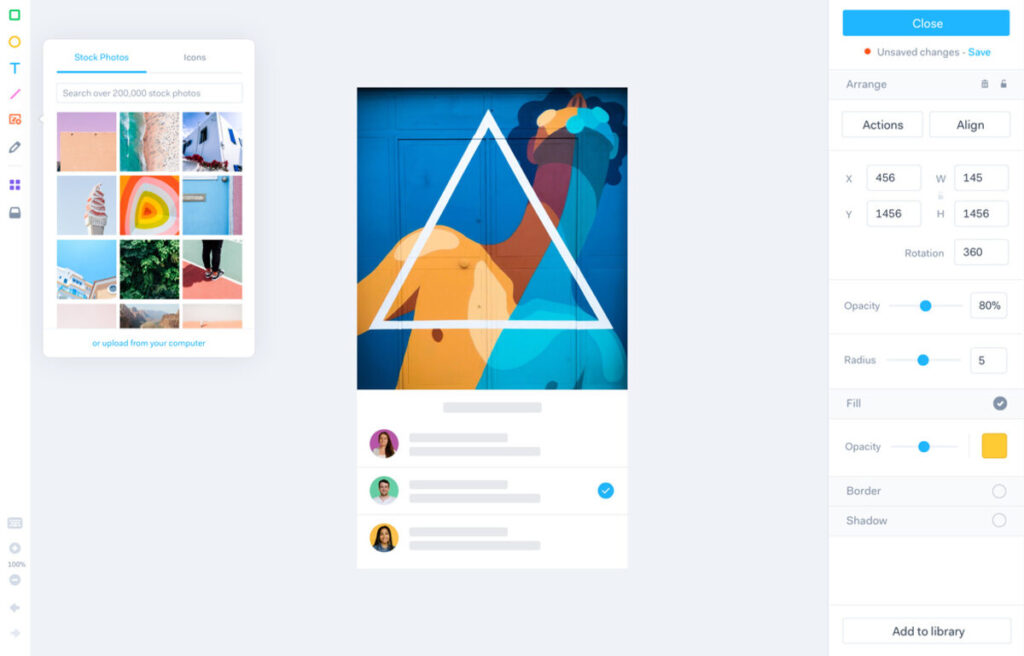 The modern design teams will love the Marvel app design platform. It helps in rapid prototyping, handoff, and testing. Bring your beautiful ideas and transform them into impressive modern app designs using the Marvel Enterprise 3. This tool is probably the fastest app design technology you'll experience in the market, built for large design teams.
Marvel helps users design and create wireframes and prototypes. On top of that, designers can also make their UI more engaging by adding interactions. Compared to InVision, users have attested that this app is easier to use, with intuitive and well-designed interfaces.
6. Zeplin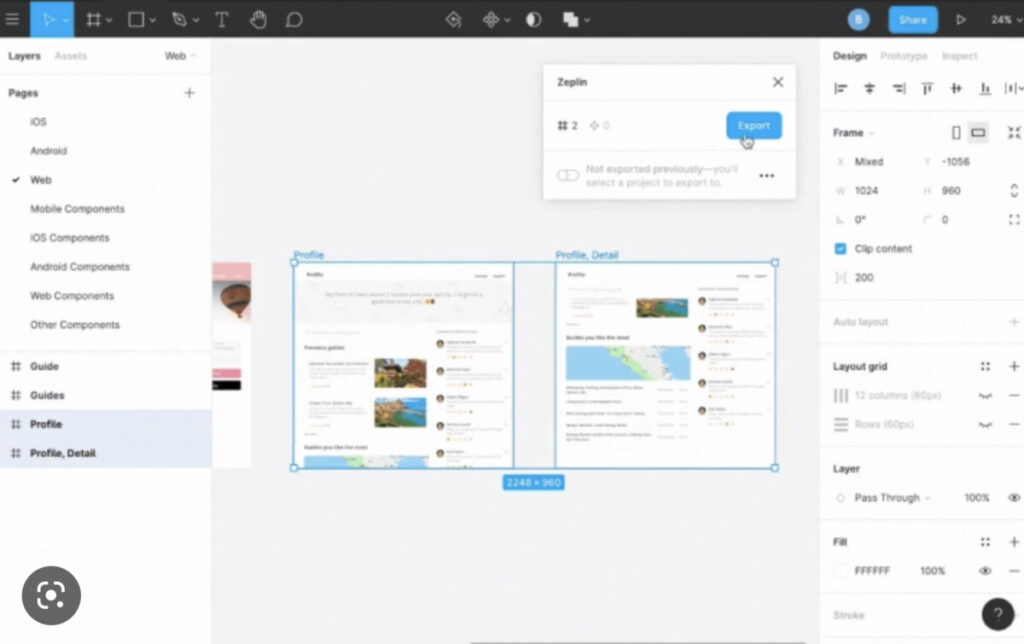 Even the non-designers will have no problem using Zeplin's friendly workspace. You can bring together a multidisciplinary team with an accessible workspace where everyone can work. Another feature teams will love from this app design tool is its ability to provide structure and organization to help with team collaboration.
Zeplin offers powerful integrations with Trello, Slack, Jira, and VS Code. You can define user journeys, share requirements, cite API endpoints, deliver designs, reuse design system elements, and more!
7. UI Stencils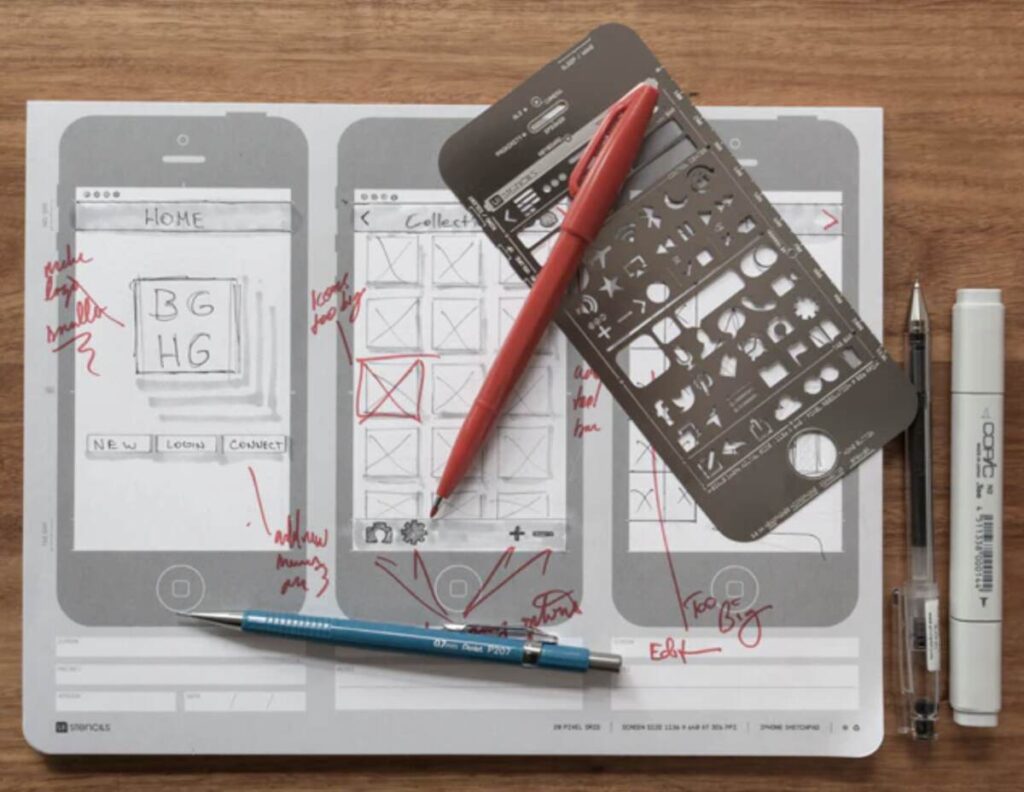 If you want to design wireframes the traditional way, UI Stencils is the only tool to use. The genius behind UI Stencils believes that the best ideas come from pencil and paper. While developers and designers utilize digital products for app creation, this platform lets users start the iteration process the old-school way.
By providing sketching tools and resources to teams, developers, and designers, UI Stencils helps unleash your best ideas. Users can choose items they need, which are delivered to them from Denver, Colorado. And since UI Stencils wants 100 percent customer satisfaction, unused items can be exchanged or returned within 15 days of receipt.
8. Justinmind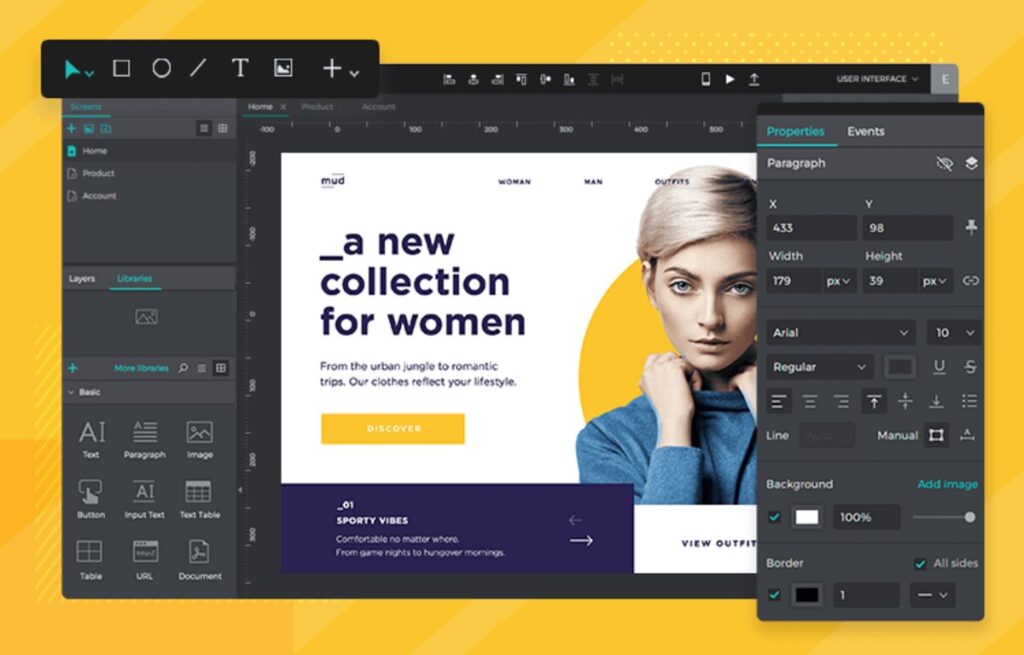 When choosing the best app design tools, select one that offers an all-in-one system for the entire team. Justinmind is just the thing that pops into mind when it comes to a one-stop shop for UI and UX design. Create UI assets, simulations, and prototypes without typing a single line of code. This tool provides a set of tools to offer users a delightful experience.
Plus, you can design UI assets for free without any limitations on the number of projects. Some of the best features you'll enjoy are web interactions, mobile gestures, sequences and conditions, responsive prototyping, sharable and sync-powered UI components, and more.
9. Balsamiq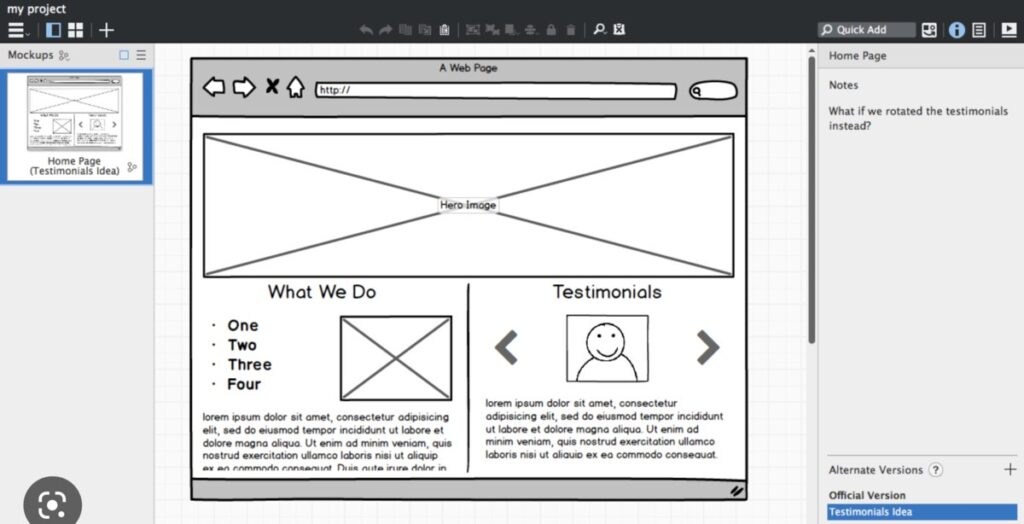 Since launching in 2008, Balsamiq has clearly stated its mission to rid the world of bad user interfaces. Apps and websites must be designed for a smooth user experience, starting with a good UI. This app design tool is built for business owners, analysts, product managers, agencies, developers, and designers.
Compared to all the app design tools on this list, Balsamiq is the fastest tool for creating low-fidelity wireframes. And the best part is you need a zero learning curve using its powerful app design technology.
10. Penji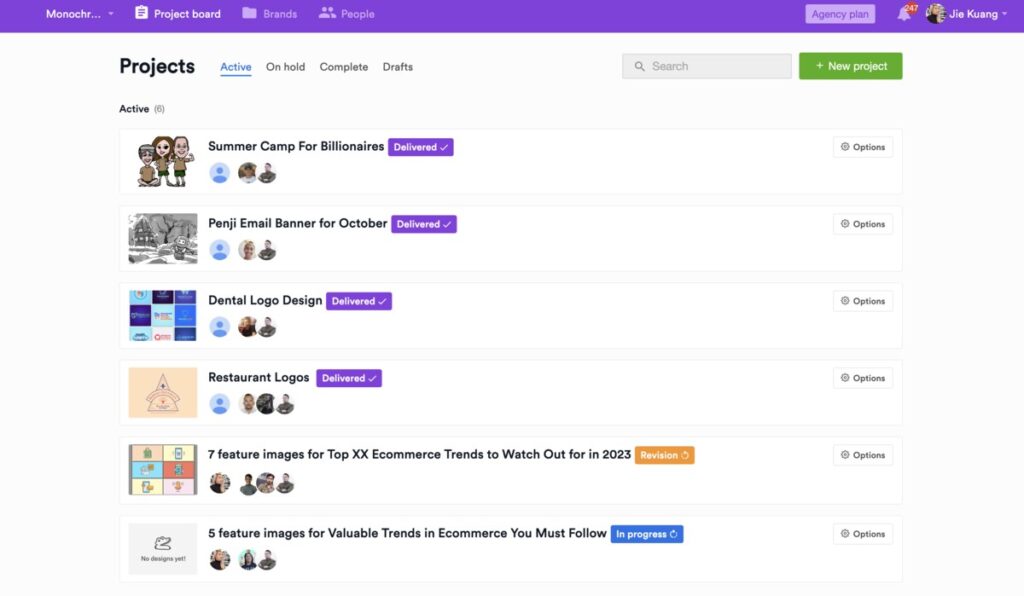 We've reached the end of the list, and we can't end these recommendations without including a graphic design tool. The only way mobile or web-based apps stand out is to have incredible and compelling graphic designs. And Penji is the leader in subscription-based unlimited graphic design services.
Penji offers unlimited app designs, so you no longer have to worry about this crucial aspect of the app design process. But Penji doesn't only provide app designs. This reliable service also lets you request logos, web designs, business cards, banners, online ads, and any digital or print design your heart desires.
Ready to try Penji's service risk-free? Sign up now for a 30-day money-back guarantee, or get a 15 percent discount by filling out this form.