With over 2.5 billion active users the world over, Android is the most popular operating system. This means designing your Android app needs careful attention and planning to make your brand stand out. And so, we created this list of the best Android app design you can get inspiration from:
1. Wonderous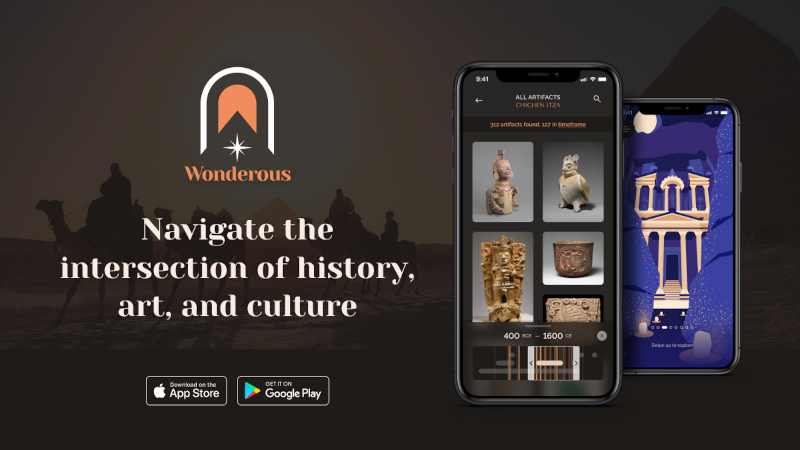 Learn more about art, history, and culture with Wonderous. It has beautiful images of the world's wonders using awe-inspiring images, engaging animations, and impressive illustrations. All these designs keep viewers glued while educating and entertaining them.
While functionality is first and foremost in app design, you must also consider its aesthetics. People love looking at beautiful things, and this Android app design does precisely that. It provides value to its users, which is what any app should aim for.
2. Duolingo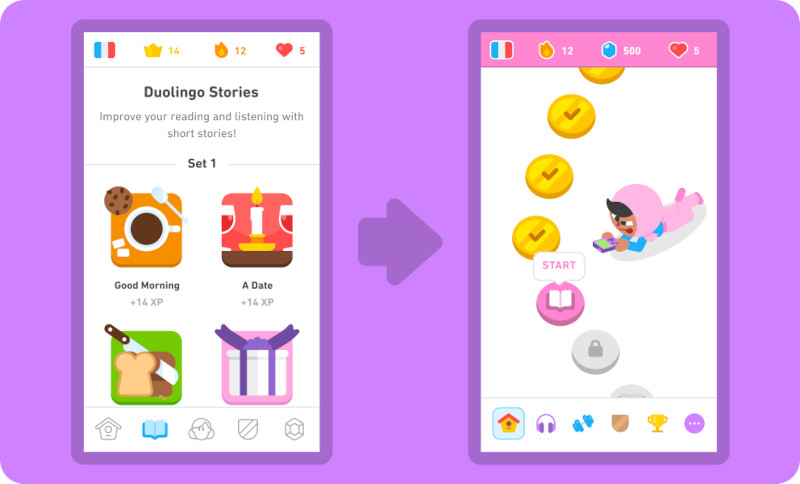 You can now speak French or Mandarin quickly with the language learning app Duolingo. Its user interface is one of the easiest to navigate through and follow for tutorials. It offers language lessons through visually appealing games and short courses.
You know when your mobile app design is effectively doing its job by looking at the number of downloads it has accumulated. Duolingo has more than 100 million users and counting, thanks to its simple designs and ease of use.
3. Meditation+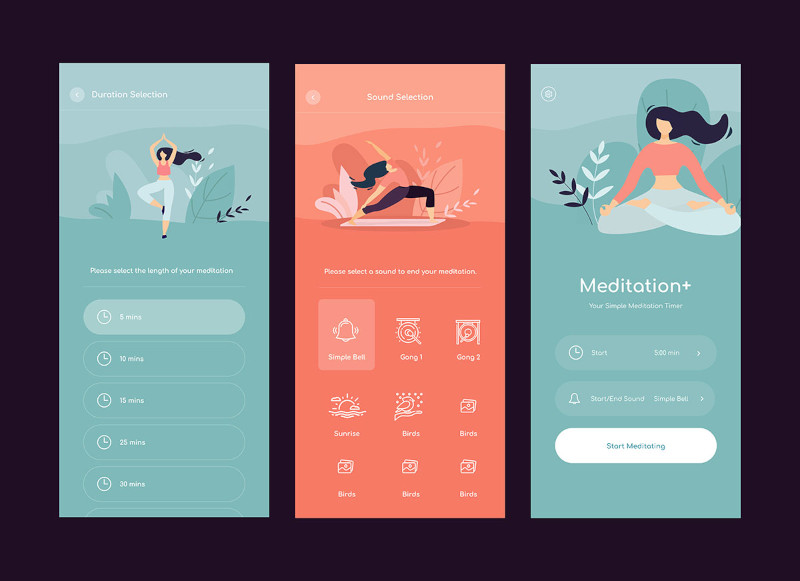 This beautifully-crafted meditation app from Penji deserves its place on this list of the best Android app design. Looking at the designs can already induce a feeling of peace and calm, perfect for an app that promises to give you that. The colors are light, subtle, and soft on the eyes, giving the app a relaxing feel.
It uses custom illustrations that give it a unique look that's excellent for differentiation. The layout is simple, with plenty of negative space to avoid cluttering the view.
4. Music Pro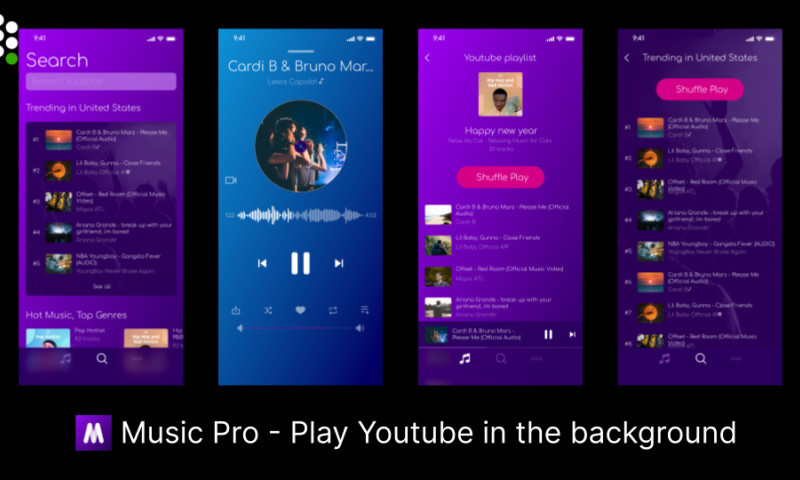 An app that provides users with intuitive and easy-to-use music creation and production experience, Music Pro has a genuinely striking design. It has a sleek and modern user interface that allows users to easily navigate and find the features they need. The dark colors give it a somber and mysterious personality that's perfect for a music app.
Music Pro's app design has a trendy yet sophisticated ambiance that users of all music lovers can appreciate regardless of demographics. The customizable interface is a big plus if you're looking for a more fashionable design.
5. Kitchen Stories

With a modern and minimalist design, the Kitchen Stories app has many beautiful design features that make it stand out. The layout is simple and easy to navigate, with a white background, bold typography, and vivid images. Navigation is a breeze as sections are readily available for easy access.
The app also includes a number of interactive features. They can also create shopping lists and store them in the app. Also, its timer feature lets users time their recipes and set reminders for when food needs to be taken out of the oven.
6. Sleepiest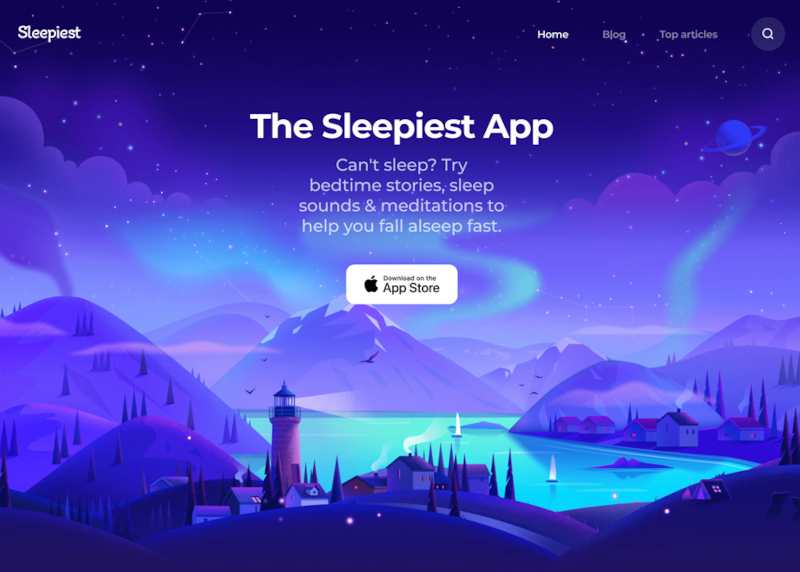 The Sleepiest App Design by Cuberto is an intuitive and easy-to-use app that helps users track and improve their sleep quality. It has an attractive modern design, a soothing color palette, and clear, easy-to-understand visuals. The app provides users with personalized recommendations on how to improve their sleep, among other features.
It also includes a habit-tracking feature to help users identify and address any potential issues that might be impacting their sleep quality. Just looking at the app will make you want to head to the bedroom and get some snooze.
7. ESPN Fantasy Sports

The app design of ESPN Fantasy Sports is centered around providing users with an intuitive, interactive experience. It allows them to navigate through their fantasy league's statistics and information easily. It is packed with features without compromising good looks.
Using very few colors and design elements, it offers a refreshing view of the sports and information related to them. If you need inspiration for an Android app design that's straightforward, this is it.
8. Snapseed

A mobile photo-editing app, Snapseed has a modern and intuitive design. It features a user-friendly interface with a series of editing options, including cropping, straightening, and selecting filters. The app's main screen features a large image with a quick-access menu for editing options.
Snapseed also offers a variety of tools conveniently located across the app, letting users edit photos without any issues. The plain and simple design and layout make for a better focus on the users' images. Not much clutter to take away the attention from your own pictures.
9. Pet Booking App by Spaceberry Studio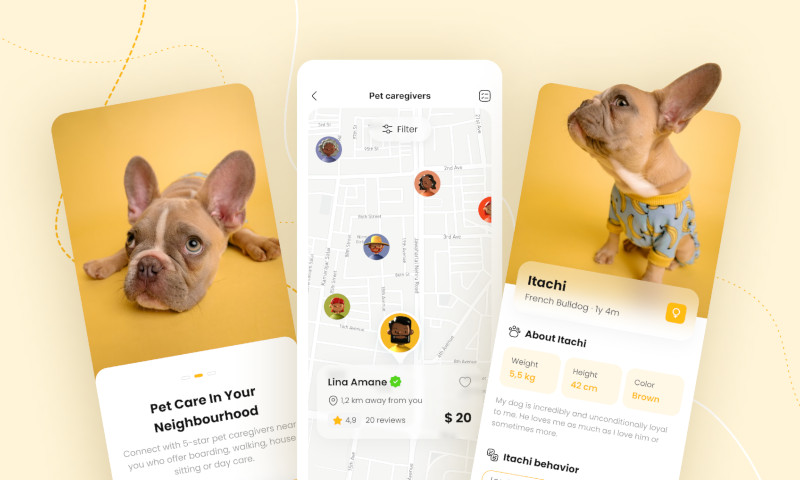 Sporting a modern and playful design, the Pet Booking app by Spaceberry Studio is easy to use and understand. It has an interface that is intuitive and easy to navigate. It also has clear and concise buttons that allow users to move from one page to the next quickly.
The design also features vibrant colors and playful illustrations that help to create an inviting and fun atmosphere. Overall, the Pet Booking app by Spaceberry Studio has a modern, user-friendly design that makes it easy for users to book their pets.
10. Wickr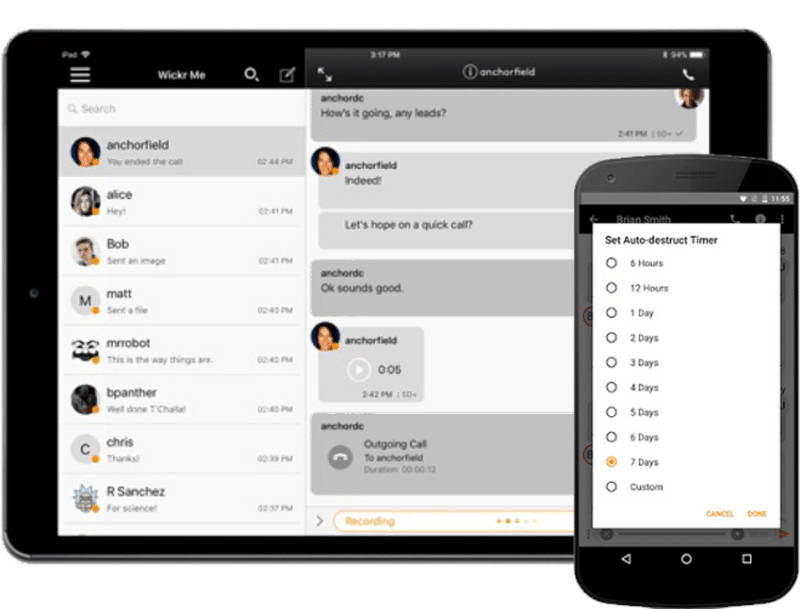 The design of Wickr is centered around providing users with a secure messaging experience while still being intuitive and user-friendly. The app features a modern, flat design aesthetic with a simple, intuitive layout and user interface. It doesn't have many design elements on it, making it easily readable.
The app features an easy-to-use contact list, which allows users to find and connect with their contacts quickly. It also provides users with a variety of options for customizing their messages, including text, pictures, and video.
Final Thoughts
Android apps have come a long way in terms of design and usability. With the ever-growing number of apps available, it's essential for entrepreneurs to ensure their apps stand out from the crowd. By taking inspiration from some of the top 10 Android app designs, you can create an attractive, modern, and user-friendly app.
Working with Penji can also provide you with Android app designs that will elevate your brand. Click on this link today to get our designers started.