Episode # 27 of Shades of Success features an in-depth conversation with Alicia Frausto. Alicia crossed my radar a few weeks ago due to her work with Veggie Mijas. I love the fact that she's a representation for people of color in the vegan space. In our interview she details her vegan journey, making healthy food accessible in low-income communities, and the benefits of clean eating. Check it out!

Alicia Frausto
Alicia Serna Frausto (she/they) is a queer low-income first-generation Mexican-American. She is also an activist, educator, performer, and filmmaker. She is currently pursuing a Master of Science in Education at the University of Pennsylvania Graduate School of Education. Alicia has traveled to over a dozen countries, worked in four continents, and speaks five languages. Alicia's vegan journey began nine months ago when she decided to try a vegan diet for health reasons. She is the Philadelphia Chapter organizer for Veggie Mijas. Through organizing and community building, their knowledge of veganism and their relationship with the earth and all species on it has only grown.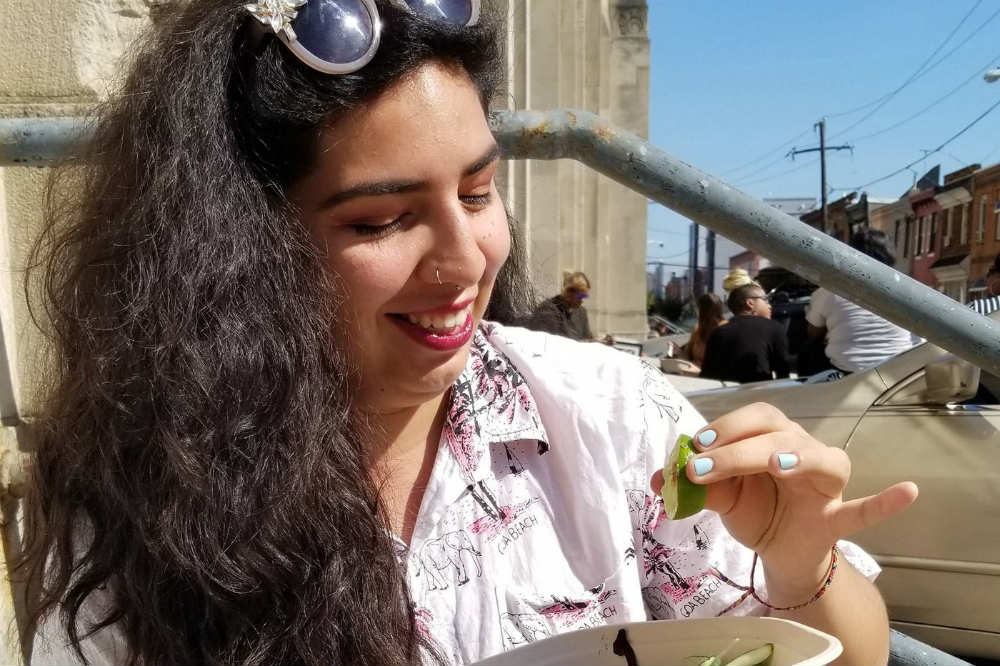 Veggie Mijas
Veggie Mijas is a women of color/non-binary folks of color/femmes of color collective, in which we highlight the importance of having a plant-based lifestyle. This includes intersecting race, gender identity, class, and sexuality; being brown, Latinx, non-binary, women, queer, genderqueer, coming from a working-class background, and having other marginalized identities. We are very passionate about spreading awareness of the lack of resources we have to healthier options in the hood, animal liberation, environmental justice. This is a platform where women/folks have shared their families recipes, their own recipes, and have talked about why being vegan has connected them to their ancestral roots.

Interview Highlights
00:07:09 – How do we create more access to healthy food in low-income communities?
In creating access to vegan food is awareness. So for example, we have an event coming up later in the year where we kind of want to do a scavenger hunt at corner stores. Folks and people of color don't have access to fresh healthy vegetables. It's all very
intentional.
00:14:51 – Can you explain some of the other benefits you noticed?
So I grew up where whenever we have food on the plate, you eat everything on that plate because we're not going to waste a single bite. And so that's how I grew up feeling this like guilt that I could not clean up a plate. I had to eat everything on the plate. I mean, that led to my later relationship with food and I would just consume everything because I was like, there's a free meal at this event. So that kind of mentality is not healthy. Finally having more awareness of my body and what it liked and disliked and having a conscious choice over what I was eating definitely changed my mental health and my relationship with food.
00:21:58 – To deal with that when they're trying to make the transition and eat clean or they might have an allergy or, you know, a reaction or something. How do you deal with those type of issues?
Luckily we have so many new like plant-based milks that are out. Now there's oat milk and coconut milk. I just recently bought a macadamia milk. The thing is that the dairy industry has convinced us that the only type of milk we need to be having is cow milk, and you see it all the time. Like you see it on Netflix shows. How many times have you seen a school scene with a little carton of milk or someone opening the fridge and there's the milk and this is so infiltrated everywhere that that's all we see But really, there are other options of milk.
Updated July 10, 2019